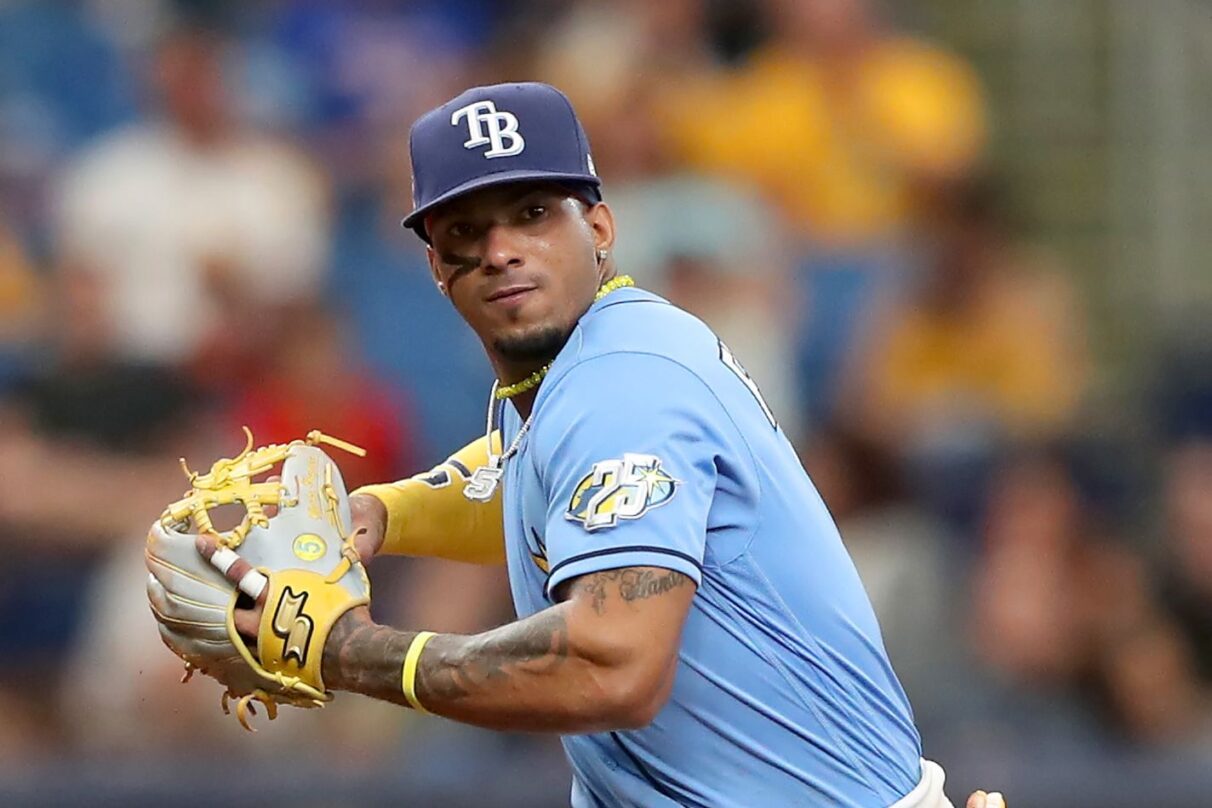 WATCH: Wander Franco Makes Incredible Catch You Have To See To Believe
Wander Franco just had another incredible night that is quickly going viral. 
Monday night (April 24), the Dominican player made an astounding catch in the fifth inning between the Tampa Bay Rays and the Houston Astros, with Martin Maldonado at the plate. What followed was incredible to watch as third baseman Isaac Paredes, left fielder Randy Arozarena, and Franco all converged on the ball. Franco was the furthest away but was hustling the hardest, and made the catch barehanded!
It blew people away so much that you have to see it to believe it. 
Watching professional athletes on a daily basis can make it easy to forget how difficult even routine plays are. It's not easy to catch anything over the shoulder while you are running. But catching a baseball over your shoulder, at a brutal angle, and barehanded?! Also, you have to take into consideration the force put into that ball to get it to him. Franco's barehanded catch was shades of Kevin Mitchell in 1989 or David Wright in 2005. 
Baseball fans expressed their disbelief and amazement at Franco's incredible display of athleticism as soon as it happened.
Some even pointed out that Franco is helping the Tampa Bay Rays to a historic start.
Franco's increasing stardom and popularity also crosses languages and culture, as talking heads in Spanish joined in on appreciating this play by Franco.
Wander Franco did not limit his contribution on Monday to just the glove. He went 4-for-5, scoring two runs and driving in a run as well. The Rays went on to win the game 8-3 over the Houston Astros.