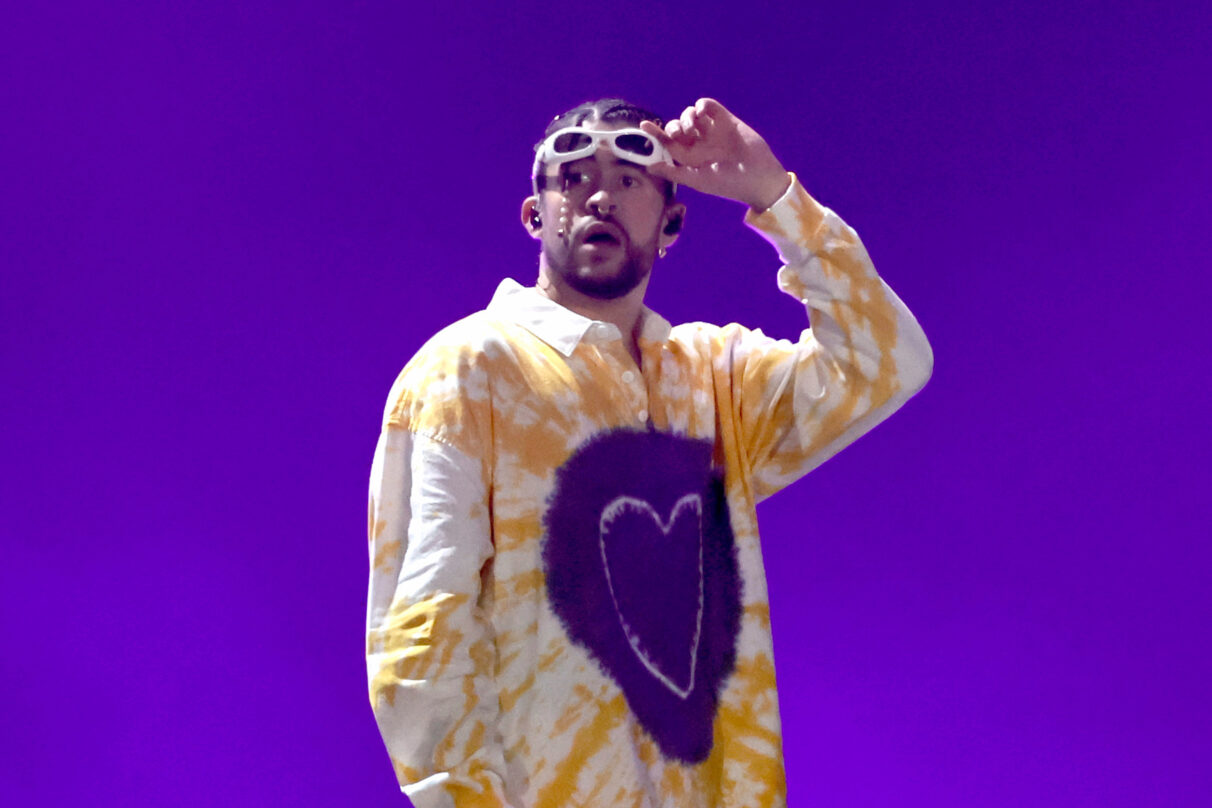 WATCH: This Regional Mexican Group Covered Bad Bunny's "Neverita"
Over the weekend, the Regional Mexican ensemble, Marca Registrada, made Bad Bunny's "Neverita" their own. The group transformed the hit song into a norteño track – and fans can't get enough of it. 
We've seen Elvis Crespo's merengue cover of the song, but who would've thought the accordion would sound so good on "Neverita?" In this slowed-down version, the original electronic-infused melody is completely transformed into an accordion-driven tune that complements the lead singer Fidel Castro's vocals. The results serve as another testament that music is universal and a hit can be modified to fit any genre.
To say that social media users are thrilled is an understatement. A Twitter user wrote: "Marca registrada singing neverita, now I can die in peace." Another Twitter user said: "Why does Neverita with Marca registrada sound SO good?"
Others are already asking for a release of the genre-bending regional Mexican cover. A Twitter user said: "Never needed something so bad until I heard marca registrada play neverita by bad bunny.. drop that song rn please!!" Another social media user echoed the same sentiment: "Marca registrada singing Neverita is a jewel. I hope they release it."
The Un Verano Sin Ti track is part of the album that recently made history. Yesterday (Nov. 15), the Recording Academy unveiled the 2023 Grammy Award nominations and named Benito's Un Verano Sin Ti a nominee for Album Of The Year. This marked the Grammy's first-ever Spanish-language nomination in that category.
The Puerto Rican superstar was nominated for a total of three Grammy noms, including the aforementioned category, as well as in the categories of Best Pop Solo Performance for "Moscow Mule" and Best Musica Urbana Album.
What's next for "Neverita"? We've already heard it being covered in merengue and now even norteño. Is it a stretch to hope for a metal cover next?
Watch the video of the cover below.