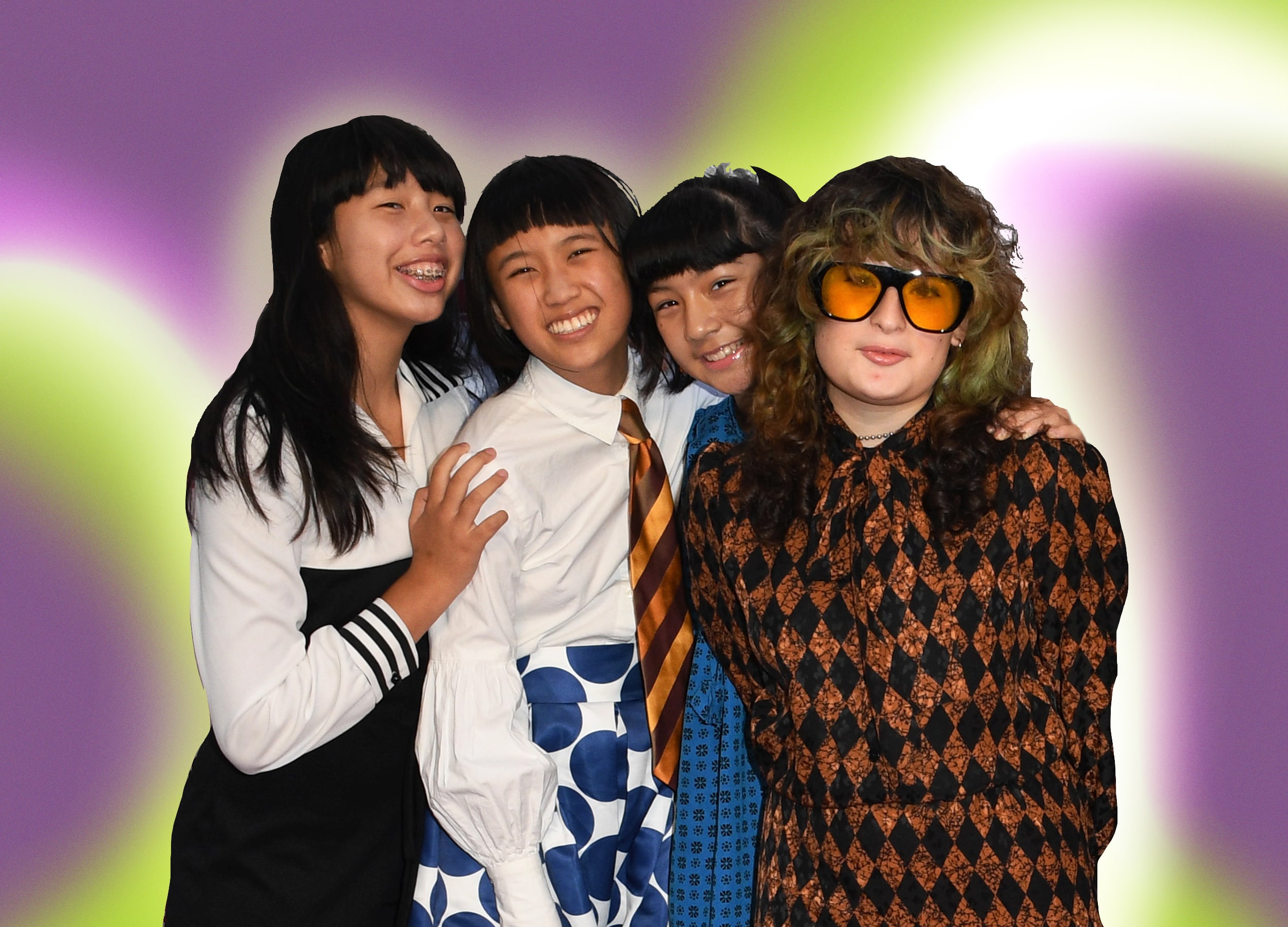 WATCH: The Linda Lindas Kill It During 'The Tonight Show' Performance
The Linda Lindas performed their new single "Oh!" last night (May 2) on The Tonight Show Starring Jimmy Fallon to promote their upcoming LP Growing Up. This rock-solid performance proved just how much the teen girl band's sound has matured in only a year. These aren't the girls you remember from their 2021 viral hits — this is a fully-fledged punk band ready to melt faces on national TV! 
Compared with their viral debut and their performance of "Racist, Sexist Boy" at the Los Angeles Public Library, The Linda Lindas showed up last night ready to rock as no one has ever seen them rock before, arriving as a real punk band that could hold their own on any given festival lineup. Their '90s-inspired punk rock is very reminiscent of Riot Grrrl music, epic enough to make Kathleen Hanna proud, made more inspiring by the fact that these girls are still so young. Yet here they are confidently rocking out on national television, braces and all. Performing on live TV in your braces and totally owning it? This is the future of punk. 
The LA-based punk band consisting of teen girls Mila de la Garza, Lucia de la Garza, Eloise Wong, and Bela Salazar are juggling burgeoning rock careers with regular school work — and they are making it look cool as hell. The half-Asian and half-Latine band are so much more than their debut song about a cat; they are more than a flash in the internet pan. The Linda Lindas are the real thing, and this is only the beginning. 
After their performance, the band had to fly back to LA. They have to go to school, after all. However, they're going on a national tour over the summer, playing multiple shows with Japanese Breakfast, and then they even have shows in Oct. with the Yeah Yeah Yeahs. One thing is for certain: they have earned it! You can check out their tour dates here. 
Check out The Linda Linda's performance below: