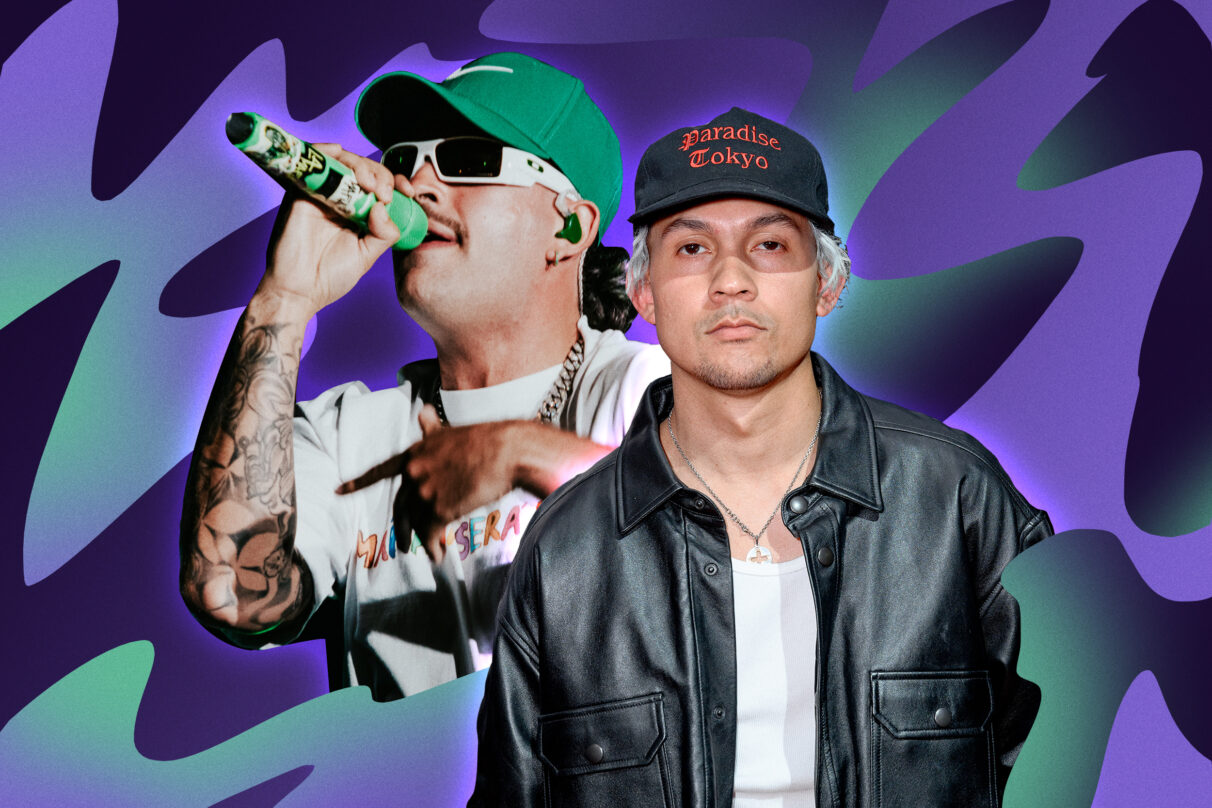 WATCH: Tainy, Daddy Yankee, Feid & Sech Hype Up Women in El Movimiento in 'LA BABY'
Following his latest single with Jhayco on "FANTASMA | AVC," Tainy dropped "LA BABY" with Daddy Yankee, Feid, and Sech. The music video features Becky G, Bad Gyal, Camilla Cabello, Elena Rose, Evaluna, Lali Espósito, paopao, and RaiNao. 
"LA BABY ? IS OUT @daddyyankee @feid @sechmusic #DATA," the Puerto Rican producer wrote online. "AND THANK YOU TO THESE INCREDIBLE WOMEN FOR BEING PART OF IT ?? @iambeckyg @camila_cabello @lali @akabadgyal @rainaopr @evaluna @paopao @elenarose."
The music video captures the eight singers singing the reggaeton track. Throughout it, we see them mouthing the lyrics as they do mundane daily tasks like their makeup, brushing their teeth, driving, dancing, hugging their dog, and going hard at the gym. Lyrically, the song is about hyping up a baddie who knows her worth and who knows what she wants for her life. The visuals also feature the lyrics to the song in a karaoke-like format to join the artists as they sing lyrics like: "La baby tiene cuarto', yeah / Llegó en guagua tinteá' y con aro' 23 / Le da duro al gimnasio, yeah / Bailando reggaetón yo se la dejo caer."
"LA BABY" is part of Tainy's anticipated album DATA. Previous singles from the album include "obstáculo" with Myke Towers and "SCI-FI" with Rauw Alejandro. Other unreleased music includes collaborations with Arca, Bad Bunny, Young Miko, Skrillex, and Wisin & Yandel. DATA will be released on June 29. 
"The album name, DATA, comes from the idea that music and songs are information that we receive, DATA for our brains that in many ways shape who we are," Tainy said in a recent interview with Complex. "So I took that idea as a metaphor, and treated the concept of the album like a movie in which I create a cyborg called 'Sena' who we see in the cover, and each track is DATA that I'm uploading to make her come to life."
Check out the official video for "LA BABY" below.