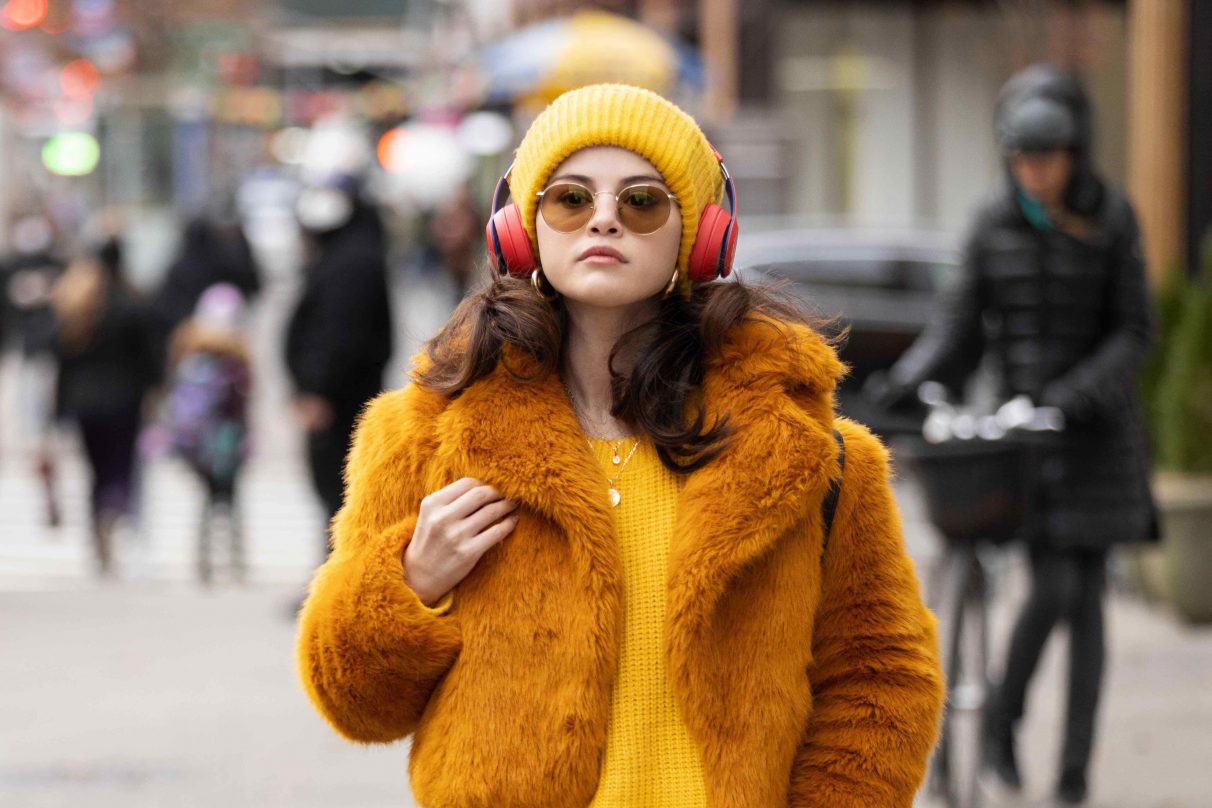 WATCH: Selena Gomez Teams Up With Coldplay for 'Let Somebody Go' Music Video
The long-awaited music video for Selena Gomez and Coldplay's mellow, techno-piano-led "Let Somebody Go" just premiered (Feb. 7), and it has fans crying, screaming, and breaking up. 
The track "Let Somebody Go" was released back in Oct. 2021, (later accompanied by a performance of the song by Coldplay and Gomez on the Late Late Show). Interestingly, the track features a writing credit from Chris Martin and Gwenyth Paltrow's daughter, Apple Martin.
The music video is undoubtedly another cinematic masterpiece from video director Dave Meyers (the creative visionary behind "God Is A Woman" by Ariana Grande and "Adore You" by Harry Styles, among others). "Let Somebody Go" features Gomez and Martin as the bittersweet romantic leads in a black and white cityscape romance. The two face torrential winds and a distorted version of the city that is representative of their relationship that is destined to end. The video is sure to make you reconsider the manner in which you love those around you. 
Ahead of the song released in Sep. 2021, Martin shared a list of songs he was loving at the moment, which included  Selena Gomez and Camilo's "999," as well as Tokischa and J Balvin's "Perra." Was this a hint at the eventual collaboration? I guess we'll never know, but we're here for its release!
Selenators and music fans alike are fawning over this beautifully shot and heartwarmingly executed track and video. 
We never thought Sergio Agüer's retirement meme and Selena Gomez's new music video would ever be in the same tweet, but one user put them together (making us cry laugh), with the caption: "[Me] after seeing the Let Somebody Go Music Video" 
We appreciated this interesting take on the track, which many interpret to be about the loss of a loved one:
One proud Selenator wrote "It was so beautiful, I'm so proud, LET SOMEBODY GO MUSIC VIDEO"
And, for all of the Marvel fans who haven't gotten over Spider-Man: No Way Home reading this, we're sure you'll appreciate this reference.
Watch the video for "Let Somebody Go" below, and join us in finding peace with having let go of the one that got away.