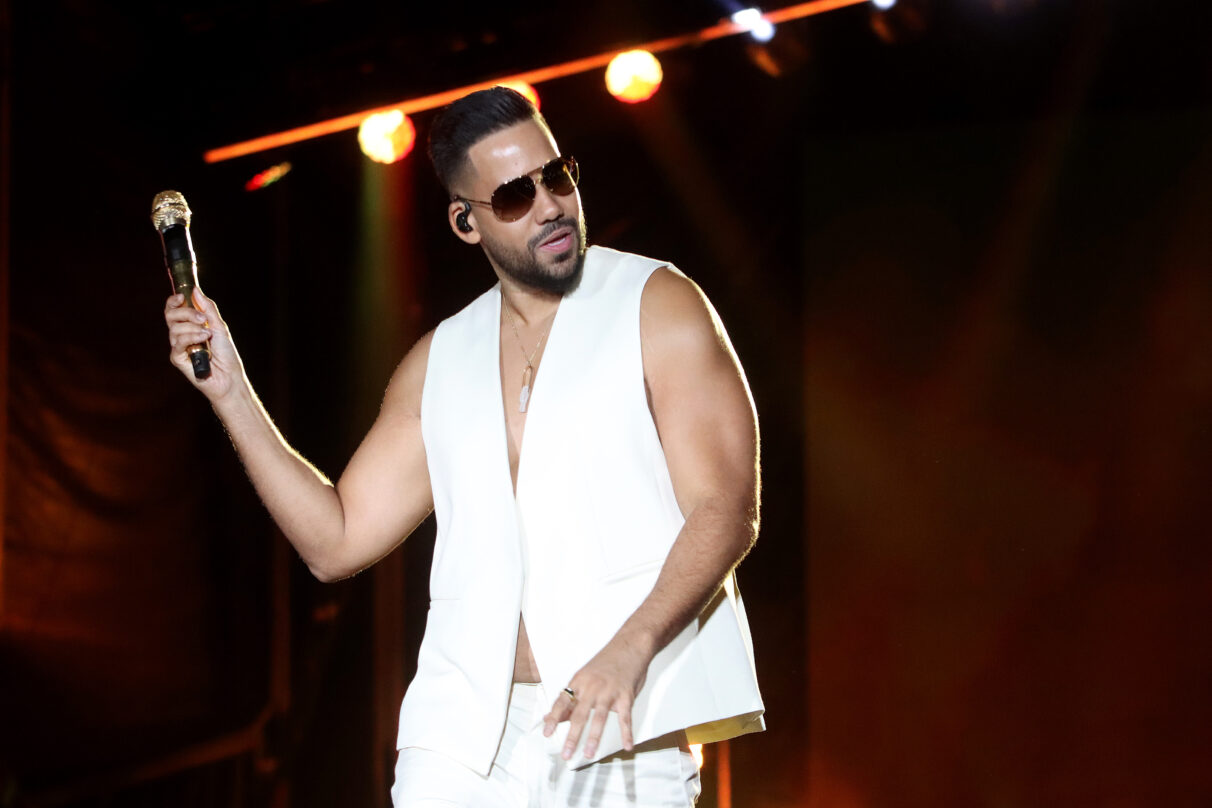 WATCH: Romeo Santos Covers 'El Rey' with Mariachi in Mexico City
Romeo Santos is embracing Mexican culture to the fullest. On Aug. 15 to 16, not only did El Rey de la Bachata perform his hits during his two concerts at Campo Marte in Mexico City, but he also highlighted the country's traditions while at it. On the second date, he surprised his fans with special guest, Christian Nodal.
On Aug. 15, the Dominican-Puerto Rican singer performed his first date in the Mexican capital. During his performance, he brought out a mariachi to sing Vicente Fernández's "El Rey" in front of 45,000 fans. He introduces the cover by saying: "I respectfully leave my soul here in Mexico tonight… Tonight with much love [and] with much respect, I have a little surprise for you." In a recorded video, fans are seen echoing the Mexican classic right back at him. His background visuals are a Mexican flag, and he's seen singing the song with his signature smooth vocal style. During the song, he also yells, "¡Que viva México!" causing the crowd to cheer.
Fans are excited about Santos singing a different genre. A TikTok user, coeneomich86, wrote: "What a wonderful singer, even his rancheras are perfect 🥰🥰🥰🥰🥰." Another TikTok user, hair_makeupcorazon.dulce, wrote: "is there anything this man doesn't do right 🥰."
The following night (Aug. 16), the Bachata singer took his surprises further. This time, not only did he sing the "El Rey" cover again, but he brought out a Mexican superstar to join him on stage. Santos enlisted Nodal to sing "Me Extraño," the ranchera collaboration they released in 2022. Nodal also sang his own song, "Adiós Amor."
Santos' next Mexican tour dates include performing at the Estadio Universitario Beto Ávila in Boca Del Río, Veracruz, on Aug. 18 and at the Estadio Carlos Iturralde Rivero in Merida, Yucatan, on Aug. 20. He will then perform in Medellín, Colombia, on Sep. 16, before continuing on to the U.S.