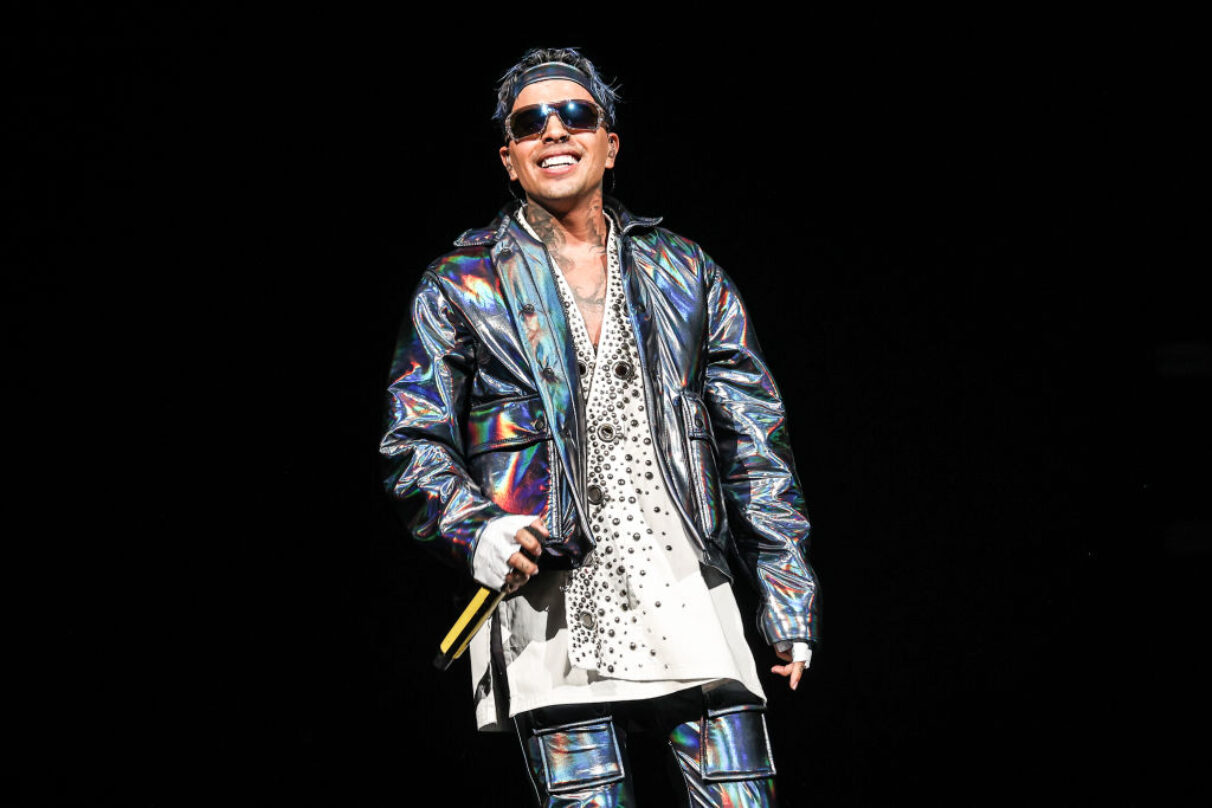 WATCH: Rauw Alejandro Parties in Tokyo in "QUE RICO CH**NGAMOS" Music Video
We're still deep in Rauw Alejandro's Saturno era. On Mar. 2, the Puerto Rican hitmaker released his newest music video for "QUE RICO CH**NGAMOS." The new visuals were directed by STILLZ, and it marks his first video shot in Tokyo, Japan.
"'QUE RICO CHI***MOS' official video TOMORROW AT 3PM 🎥 📺 directed by my bro @stillz," Rauw wrote on an Instagram post yesterday (Mar. 1). "A track inspired by the song 214 and the Curaçao Kizomba but we take it to the sounds of Saturno, one of my favs from the album." 
The new music video starts with Rauw in a nightclub. We then see him with what appears to be business colleagues walking through Tokyo, enjoying their time together. The visuals follow the Rauw and his crew wearing face masks during their late-night shenanigans. They are seen playing arcade games, drinking beers, taking pictures with anime characters, and eventually going home with them. 
In the following frames, we see each guy enjoying their night with their anime partners. The next shot shows everyone lying down randomly in the city's streets with menacing grins on their faces. The last frame shows the group dancing to the synth-heavy tune in unison, and then in front of a beach together.
Social media users love that Rauw shot the video in Japan. A YouTube user, Pablo Florencio, wrote: "PALASOOO!!! This song deserved a good music video. It came out great with all the Japanese culture!!!" Another YouTube user, María, wrote: "Rauw had to take advantage of his trip to Japan to record this marvel together with Stillz, I loved it 👏🏻."
This video release follows his latest dembow collaboration, "TAMO EN NOTA" with Ángel Dior. Moreover, he's set to start the U.S. leg of his Saturno tour this Saturday, Mar. 4 in Tampa, FL. The tour's first stop was in the Dominican Republic, where he highlighted Dominican acts, and brought his outer space vibes on stage.
Watch the new music video for "QUE RICO CH**NGAMOS" below.