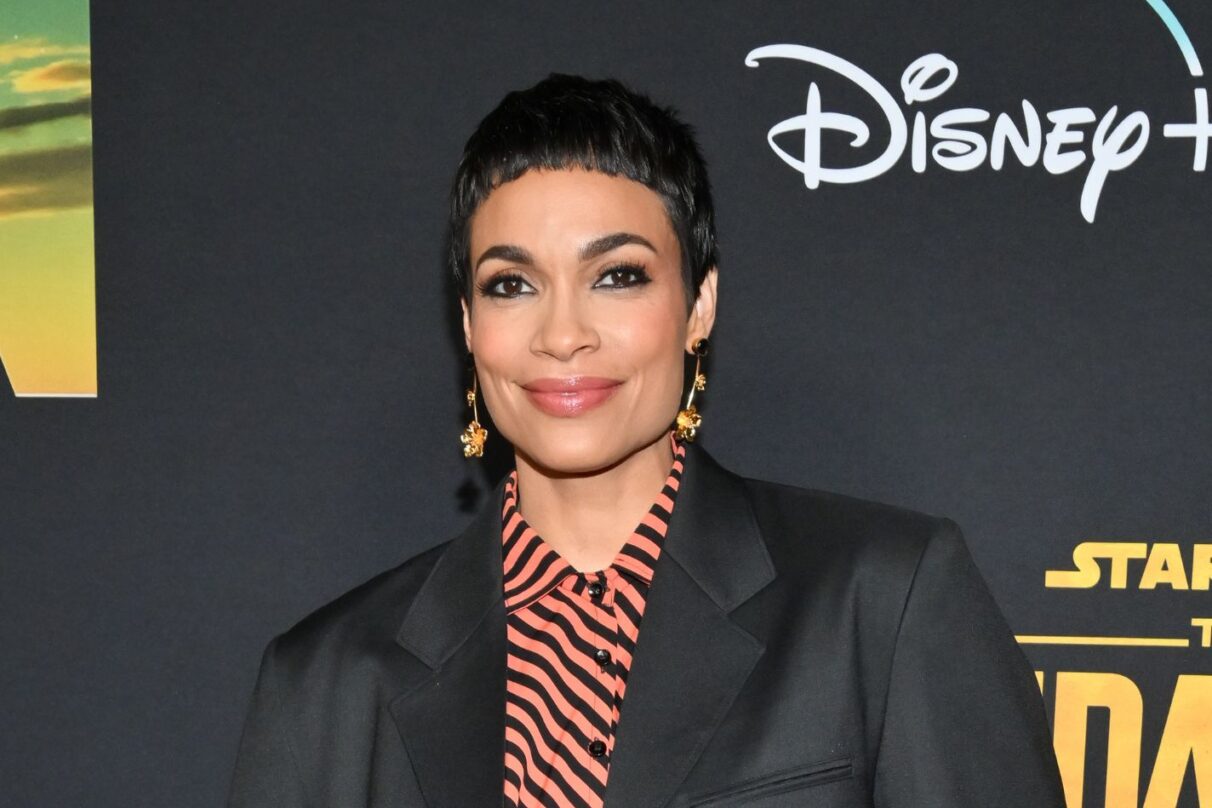 WATCH: Rosario Dawson Battles Ghosts in First Trailer for Reboot of 'Haunted Mansion'
The first official teaser trailer for the rebooted Haunted Mansion has debuted online and looks like it'll be a fun, spooky family-friendly adventure with Rosario Dawson (Ahsoka) as one of the film's main characters.
The film is inspired by the Walt Disney World theme park attraction. The haunted tour was made into a movie twice before – in 2003's The Haunted Mansion starring Eddie Murphy and in 2021's Muppets Haunted Mansion featuring the Muppets.
Along with Dawson, Haunted Mansion boasts an impressive cast, including LaKeith Stanfield, Owen Wilson, Danny DeVito, Jamie Lee Curtis, and more. Dawson takes center stage in the script as a mother who recruits a group of spiritual experts to expel the supernatural entities who are living in her new home.
"Home is where the haunt is," Dawson wrote on her Instagram page along with the trailer.
The trailer for Haunted Mansion begins with Gabbie (Dawson) unlocking a squeaky gate to her and her young son's new home. "I know this place isn't as warm as I'd hoped," she tells him. Of course, not only is it not warm, but it's also full of ghosts! Once they see the first entity, mother and son make a dash for the exit.
With Roy Orbison's "House Without Windows" playing in the background, audiences meet the cast of characters who are going to help Gabbie and her son rid their house of its poltergeists.
"This house has a way of playing tricks on you," Dawson's Gabbie says. Later, she doesn't look very confident when the priest she has enlisted to assist her, played by Wilson, pulls an ax out to kill the ghosts. "They're already dead," the group's psychic (Haddish) tells him. He responds: "They're gonna be deader."
Haunted Mansion, starring Rosario Dawson, is scheduled to hit theaters on July 28, 2023.