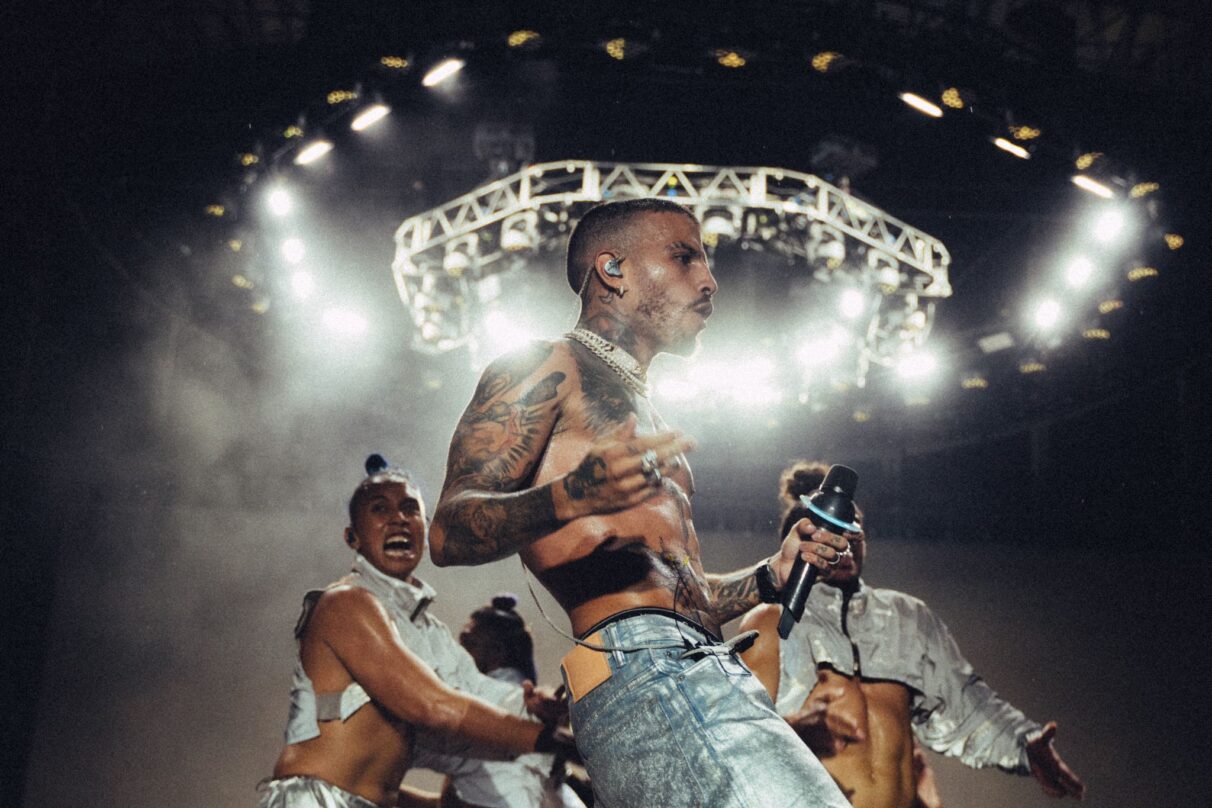 WATCH: Rauw Alejandro Announces Final 'Saturno' Concert in 'Diluvio' Music Video
Though Rauw Alejandro recently canceled the Latin American leg of his tour, he will perform one more concert before the end of the year. The Puerto Rican superstar announced the news in the steamy music video for his new single "Diluvio," released today (Nov. 7).
"Diluvio" is one of the songs on Rauw Alejandro's most recent album, Playa Saturno, released in July. His sexy reggaeton track about flooding the bedroom has gone viral on TikTok and has become the second most popular song from Playa Saturno on Spotify with over 29 million streams. The biggest song from that LP is still "Baby Hello" featuring Bizarrap. 
To celebrate the song's success, Rauw Alejandro dropped the music video for "Diluvio." It's his first major video release since his breakup with Rosalía in July. Last month, he announced the cancelation of the Latin American leg of the Saturno World Tour due to logistical reasons. 
Now, Rauw is back in action in the "Diluvio" music video. He gets hot-and-heavy with his female co-star in the bedroom and on top of a motorcycle. The chemistry between them makes it rain while they embrace each other.
Moreover, at the end of the video, Rauw Alejandro also revealed a surprise. He will perform a homecoming concert at El Choli in Puerto Rico on Dec. 15. He will bid farewell to the Saturno era with Club Saturno: El Último Party. For what fans can expect, a message reads: "This is not a discoteca. This will be the biggest discoteca in the world."
Later this month, Rauw Alejandro will perform at the Latin Grammy Awards. He is currently nominated for Best Urban Music Album for Saturno. The ceremony will take place on Nov. 16 at the Conference and Exhibition Centre (FIBES) in Seville, Spain. Univision will broadcast this year's awards. 
Watch the "Diluvio" music video below.