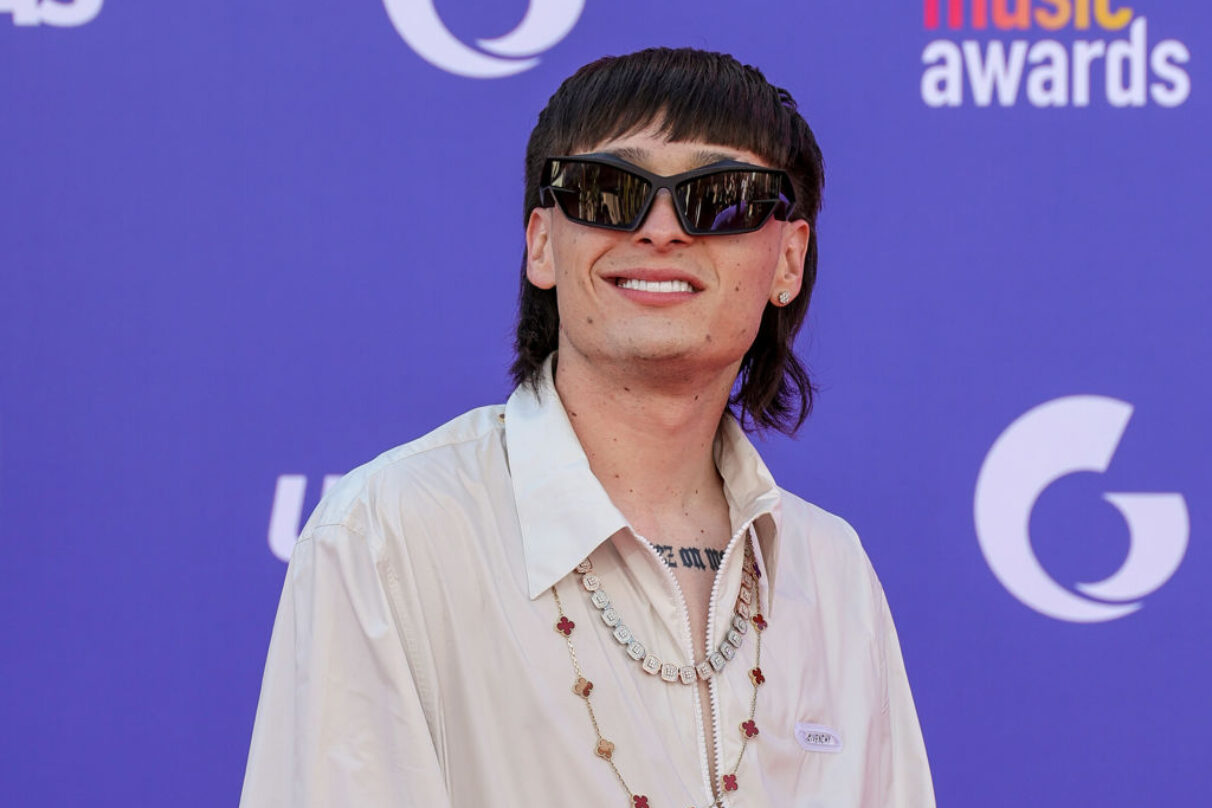 WATCH: Peso Pluma Has Heartfelt Moment with Excited Fan in Viral Video
Peso Pluma has been making headlines for months – from the announcement of his first-ever U.S. tour to the release of his highly-anticipated album, GÉNESIS. Even his customized, diamond-encrusted grills demands some ink.
Now, the 24-year-old Mexican rising star is being recognized for a heartfelt interaction he recently had with an excited fan.
While walking past a crowd after a concert this past weekend in Miami, Peso Pluma noticed one fan hoping to get a closer glimpse of him. He immediately pivoted, asked the fan how he was doing, and gave him a big hug and a few pats on the back. The fan was incredibly excited and had a huge smile on his face.
Peso Pluma then tells the fan that he is going to give him a cap. He turns to someone in his entourage and tells them, "Grab a cap from the truck so he can wear it." He then turns back to the fan and tells him, "Estamos a la orden, ok? Dios te bendiga, mi niño." Peso Pluma then gives the fan two kisses on his head before leaving.
The original video posted to TikTok has amassed over six million views. One TikTok user commended Peso Pluma for being "attentive to what matters, not to some petty drama." Another user said, "Too many artists and superstars forget how they got to stardom in the first place. Peso has my respect."