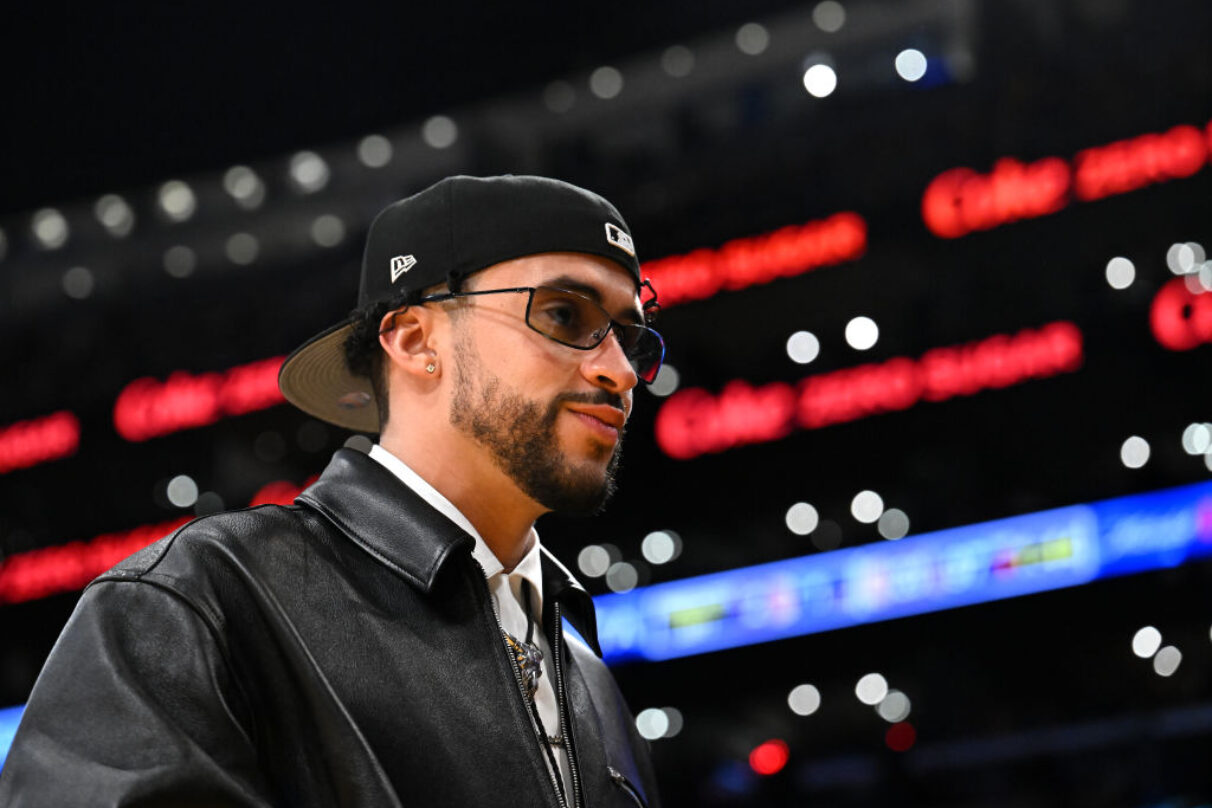 Did Bad Bunny Just Tease a New Song?
Following his public appearances with Kendall Jenner, Bad Bunny posted a new video on social media of what appears to be a new song. Though it's not official yet, the Puerto Rican icon gave his fans a glimpse of what he might be working on.
After teasing it on his Instagram stories, he posted the full video on TikTok. "dime si te gusta y te la envio por whatsapp :)," he wrote in the TikTok video's caption. In the short video, we see Benito decked in an all-black leather outfit. He smiles at the camera and says, "Check this out" in Spanish. He clicks play and puts his sunglasses on. While he walks away, the presumed new song starts to play.
In the clip, we hear the following emotional lyrics being sung in his signature auto-tuned croons: "Baby, dime la verdad / Si te olvidaste de mí / Yo se que fue una noche nomás / Que no se vuelva a repetir / Tal vez, en ti quise encontrar / Lo que en otra perdí / Tu orgullo no me quiere hablar / Entonces vamos compartir [Baby, tell me the truth / If you forgot about me / I know it was just one night / That won't repeat itself / Maybe I tried to find in you / What I lost in another / Your pride doesn't let you talk to me / So let's share]." The track speeds up, and we see Benito banging his head to what sounds like a jersey club-inspired beat.
Though we don't know much about his upcoming new song, we know it's inspired by a retro environment, which we see hints of in this video. Earlier this year, he told TIME Magazine that his studio was currently decorated in a "'70s vintage vibe," while Un Verano Sin Ti's studio was decorated with a tropical ambiance. He also revealed at the time that he was recording music, but without a tight deadline.
This new song would be his first after his surprise collaboration "un x100to" with Grupo Frontera. The result was an emotional norteño cumbia about a past lover. Based on these new unreleased lyrics alone, it may be that he's following the same sentiment in singing about an ex-love. However, we'll have to wait and see to hear the full single.