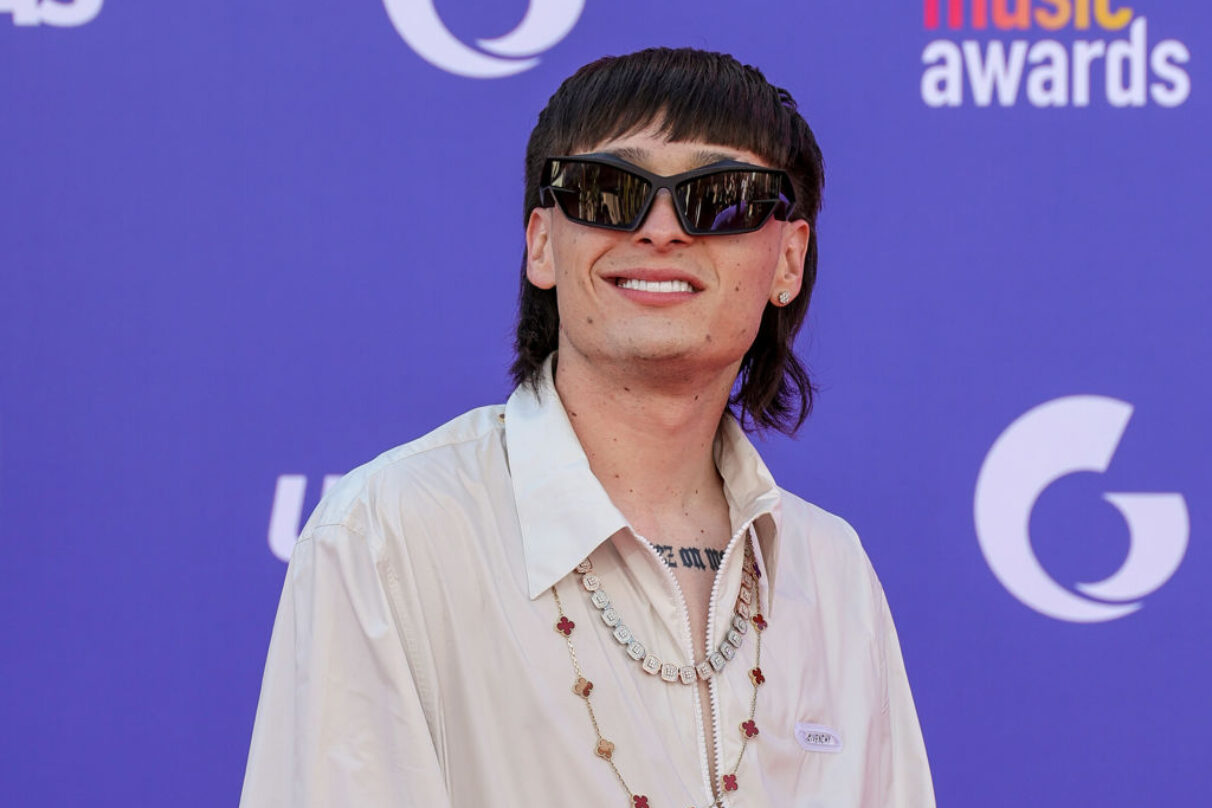 WATCH: Peso Pluma Hairstyle Skyrockets in Popularity Amongst Fans
As the popularity of Peso Pluma continues to spread across the cultural zeitgeist, the Regional Mexican star is having an effect in more than just the music industry. Across social media, videos are popping up featuring Peso Pluma fans asking for the same haircut as the "Por Las Noches" singer.
Essentially, it's mullet with a sideburn fade. And the haircut has taken on a life of its own as stylists everywhere are hearing from their clientele that they want the Peso Pluma cut.
We're not sure if the Peso Pluma hairstyle will become as big as the punk-rock mohawk look of the 1970s or the dyed blonde curls Justin Timberlake used to rock as a member of NSYNC, but right now, the trend is peaking, especially for Latines who enjoy his music.
Even some kids are getting the signature look. While it possibly won't make them a rising star in the Mexican regional music genre, they'll definitely stand out on the playground.
Last Friday (April 28), Peso Pluma made history when he became the first regional Mexican musician to perform on The Tonight Show Starring Jimmy Fallon. The performance was his TV debut in the U.S. For his performance, he sang the hit song "Ella Baila Sola," originally in collaboration with the group Eslabón Armado.
After Peso Pluma's appearance on The Tonight Show, members of Eslabón Armado were interviewed on the show El Gordo y La Flaca where they said they didn't get an invitation to join Peso Pluma on the late-night show.
"When it's something like Jimmy Fallon or things like that, well, it seems to me that you have to have some respect where you have to invite both groups," said Eslabón member Brian Tovar. "But I don't know what happened."