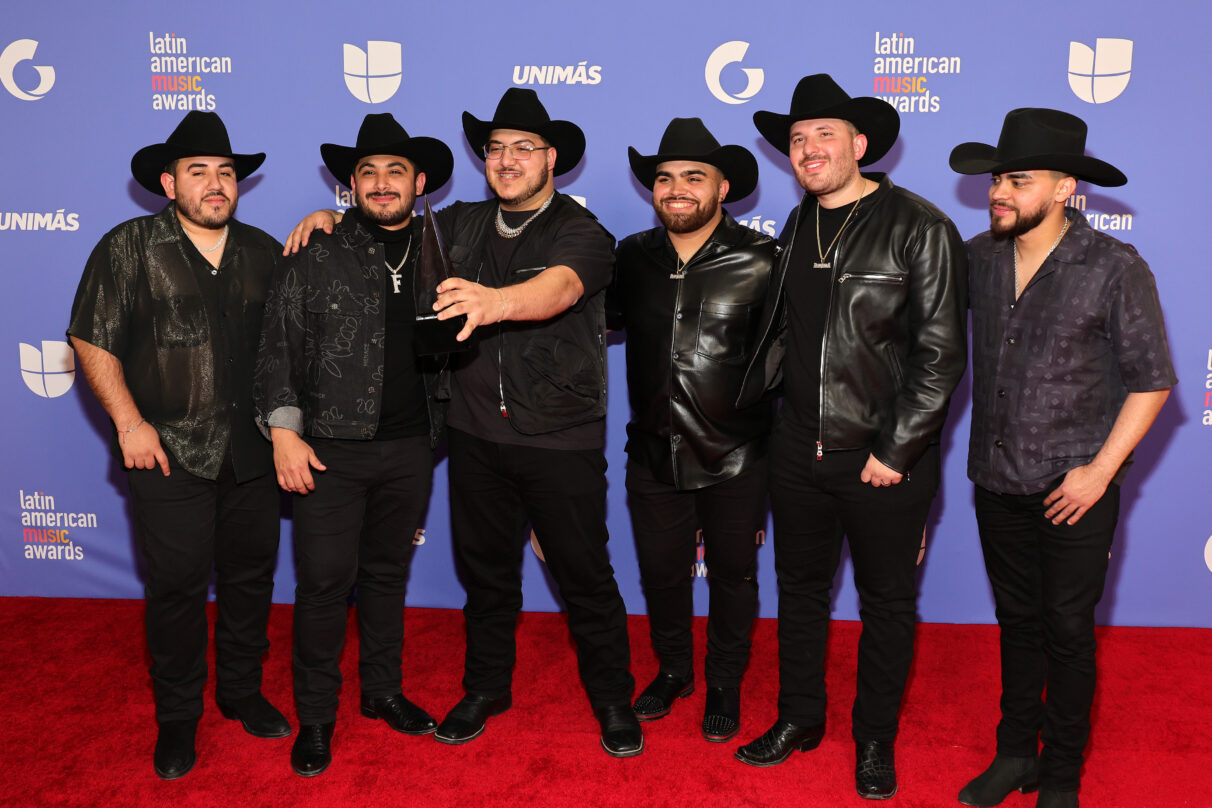 WATCH: Peso Pluma & Grupo Frontera Drop Surprise Norteño Cumbia 'TULUM'
It seems Peso Pluma is only getting started in showing his musical versatility. Following his highly-anticipated album drop GÉNESIS, the skyrocketing Mexican crooner released a surprise norteño cumbia track called "TULUM" alongside Grupo Frontera today (June 29). "TULUM" is now part of GÉNESIS.
The music video, directed by Abel Baez, features Grupo Frontera and Peso Pluma jamming and dancing outside a tropical beach house. In the new emotional track, the duo discusses convincing someone to let go of their man. With lyrics like: "Baby a mi lo que me faltaba eras tu / Tu eres lo mas rico qué hay en el menú / Dile que se despida, que ya estás convencida / Dile que tienes otro hombre / Si quieres dile mi nombre / Que la comida se enfría, cuando se descuida [Baby what I was missing was you / You're the most delicious thing on the menu / Tell him to say goodbye, that you're already convinced / Tell him you have another man / If you want to tell him my name / (Tell him) That the food gets cold, when it doesn't get taken care of]," the duo shoot their shot, hoping that their love interest takes notice of them.
Fans are praising the new, unexpected joint track. A Twitter user wrote: "Genesis' best track came out 1 week later?? Peso pluma and Grupo Frontera killed it, but that was expected." Another Twitter user wrote: "Grupo Frontera x Peso Pluma was something I didn't expect, but it made my day a lot better."
Before this surprise release, Peso Pluma dropped his highly-anticipated album GÉNESIS, which featured collaborations with Natanael Cano, Junior H, Gabito Ballesteros, and more artists. On the other hand, the Mexican-American group released their solo track "Le Va Doler," their collaboration "un x100to" with Bad Bunny, and "Frágil" alongside Yahritza y Su Esencia, 
Needless to say, both artists are having an exciting year. Aside from this release, each artist made their Coachella debut in April. On the festival's first weekend, Peso Pluma was one of Becky G's special guests. The duo sang their popular track "Chanel" for the first time live. Grupo Frontera came out as one of Bad Bunny's surprise guests on the festival's second weekend. The group sang "No Se Va," "Bebe Dame," and their hit collaboration with the Puerto Rican artist for the first time ever. 
Check out the official music video for "TULUM" below.