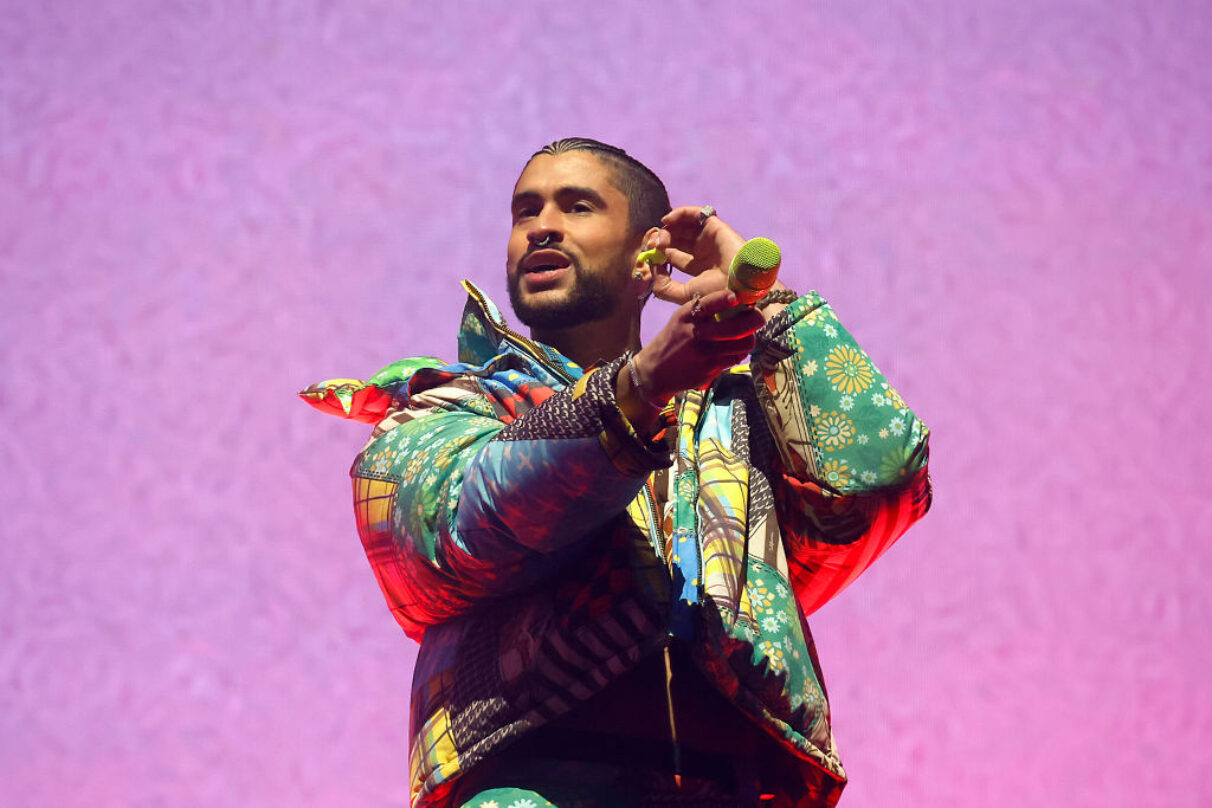 Bad Bunny Teams Up With Pepsi – Here's What We Know
Bad Bunny is now officially a part of the Pepsi generation. The Puerto Rican superstar is joining forces with the soda brand to gift his fans with the sound of Apple Music.
Benito is joining the pantheon of pop stars who have previously teamed up with Pepsi, including Michael Jackson, Britney Spears, and Beyoncé. He is linking up with Pepsi for the Press Play on Summer campaign. After being named Apple Music's Artist of the Year in 2022, Bad Bunny is now helping his fans get access to the music streaming platform.
"Summer is the season of the year that we all get excited about, the one that brings the heat, when we seek the beach, friends, good music and just have a good time," Bad Bunny said in a statement. "I'm happy to partner with Pepsi and Apple Music to bring fans more of what we love and unites us: MUSIC, through 'Press Play On Summer' offer."
Starting today, fans can pick up PepsiCo beverages with the Press Play on Summer offer. A QR code on the bottles will unlock up to three months of free Apple Music. Fans will also have a chance to win one of 100,000 prizes, including weekly fly-away trips and live VIP experiences. Puerto Rico is also participating in the campaign.
"Bad Bunny is one of the biggest artists on the planet and we are thrilled to welcome him into the Pepsi family!" added Todd Kaplan, Pepsi's chief marketing officer. "We are excited to give fans unprecedented access to a host of music experiences and Bad Bunny's catalog all summer long."
Bad Bunny's fans are thinking this partnership with Pepsi could lead to something larger for him next year. On Twitter, one fan wrote, "Bad Bunny x Pepsi = Super Bowl ?" The soda brand is the official sponsor of the halftime show. "The Pepsi thing with Bad bunny is because of the Super Bowl, it's very clear," wrote another fan in Spanish.
Bad Bunny also released a teaser of his upcoming commercial with Pepsi. He is seen getting ready for the summer by spraying on a lot of sunblock. 
Check out the trailer for the campaign below.