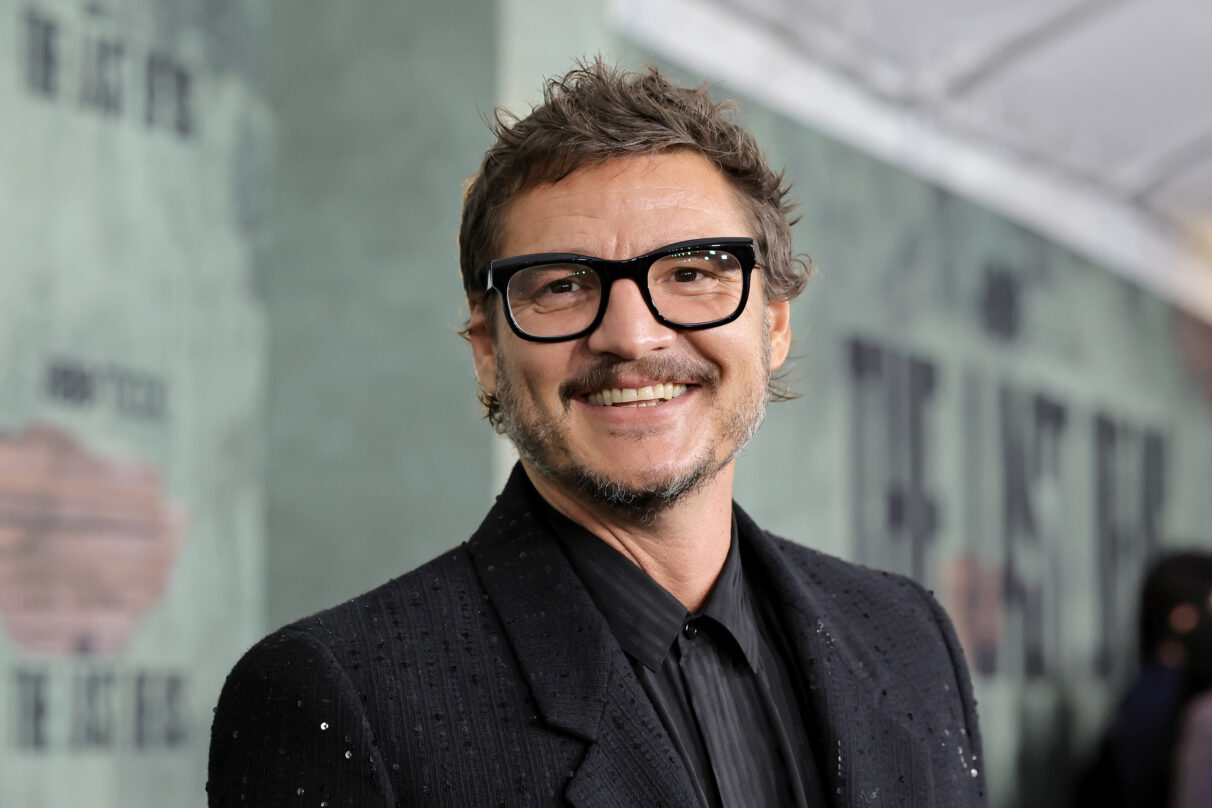 WATCH: Pedro Pascal Stars in First Trailer for 'Strange Way of Life' — But Did It Miss the Mark?
The first trailer for the short film, Strange Way of Life, debuted online Wednesday (April 26), and we have to admit that there's a strong impression of aesthetic over substance in the story centered around Pedro Pascal (The Last of Us) and Oscar-nominee Ethan Hawke's (Boyhood) characters.
The Strange Way of Life trailer features Pascal brooding as a rancher named Silva who reunites with a sheriff named Jake (Hawke) he knew 25 years ago when both worked together as hired gunmen. In the first few scenes, Silva is seen putting on a cowboy hat, riding a horse, and becoming visibly upset after his son makes a derogatory comment.
In another scene, Jake slowly steps up to Silva from behind for what is clearly an intimate encounter. As the music plays on, Silva is seen looking curiously at a red bandana that he pulls from a dresser drawer, points a shotgun at his son, and argues with Jake. "You never loved me!" Silva tells him. "You never loved anyone in your life." Jake immediately points a gun at him. 
Later, we see Silva tending to Jake, who is lying in bed sick or injured, giving us a glimpse at how much they care for each other. "Years ago, you asked me what two men could do living together on a ranch," Silva says. "I'll answer you now."
Spanish director and Oscar-winning screenwriter Pedro Almodóvar (Talk to Her) has proven time and time again over his career that he can create some of the most emotionally resonant romances and impactful relationships on screen. Add to that, the inclusion of Pascal and Hawke and you have all the ingredients to consider this short neo-Western a must-see.
Still, it was almost jarring for Almodóvar to state that he was giving the "answer to Brokeback Mountain" last summer and then deliver something that feels almost like a parody of what 1940's westerns were like with a twist of artsy horror with that wine-drinking scene in the trailer.
Promising "an answer to Brokeback Mountain" also felt like we were going to have the same caliber of movie-making, from cinematography to a score like the one by Argentine composer Gustavo Santaolalla in Brokeback Mountain. And this time we would have an extra heaping of intimacy that delivers passion in a way that isn't restricted by the delicate sensibilities of those who probably told Jake Gyllenhaal and Heath Ledger to reel it back in 2005 because we weren't in the same place when it comes to representation as we are now.
Basically, Almodóvar set our expectations high and gave us a preview that feels far removed from the 2005 film. But again, it's just a trailer and we'll have to wait and see if it's a true representation of what the short film is going to be as we are still excited to see more LGBTQ+ representation on our screens.
Strange Way of Life premieres at the Cannes Film Festival next month and you can watch the trailer with Pedro Pascal and Ethan Hawke below.