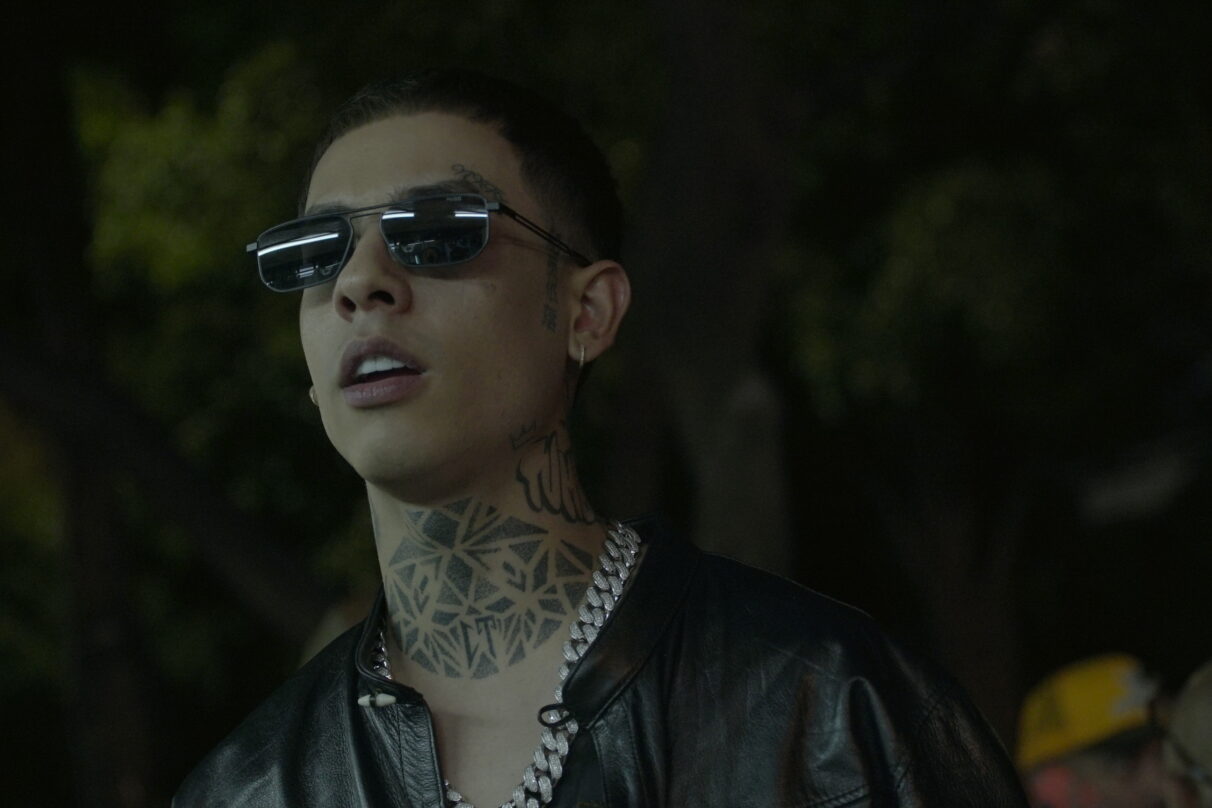 WATCH: Natanael Cano Makes Acting Debut in HBO Max's "VLGY"
Natanael Cano will be adding actor to his resume. Last night (May 8), the trailer for the HBO Max series "VLGY" was released, in which the Mexican rapper and singer will be starring.
"VGLY" is a scripted series about the competitive world of the Mexican rap scene. The show takes place in Tepito's La Guerrero barrio, where Cano's character Lil Vato is competing with the titular character, VGLY. Cano's apparent rival is played by Mexican actor and musician Juan Daniel García Treviño. Other young actors starring on the show include Benny Emmanuel, Alex Lago, and Sasha González. Per a press statement, "the characters pursue their dreams in the music business that is plagued by fake friends, exaggerations, and haters. With no connections or lucky breaks, these friends risk it all to become the next urban music phenomenon." 
Cano revealed the first trailer for "VGLY" in a post on Instagram. "This is Natanael Cano telling you what's up and to support this project that I worked on," he said in Spanish in the video. "I'm also saying hello to all the beautiful people that I got to know on the show. 'VGLY' crew will be everywhere soon."
The trailer opens with the character VGLY trying to impersonate Bad Bunny. The rest of his crew is also introduced, including DJ Flex, his creative director Data, and his manager Bubble. VGLY gets into a fight with Lil Vato, who punches him in the face. While trying to climb the ladder of fame, VLGY appears to get caught up with a local game. "It's one thing for you to get involved in something," Flex tells YGLY. "It's another thing to put at risk you crew, guey."
"VGLY" will start streaming on HBO Max on May 25. By then, the popular streaming service will have rebranded as just Max. 
After a few years of leading the corridos tumbados movement, Cano is seeing the genre go global. He currently has two songs inside the top 40 of the Billboard Hot 100 chart, including "PRC" with Peso Pluma and their collaboration "AMG" with Gabito Ballesteros. Cano also features on Fuerza Regida's hit "Ch y La Pizza." 
Check out the trailer for "VGLY" below.