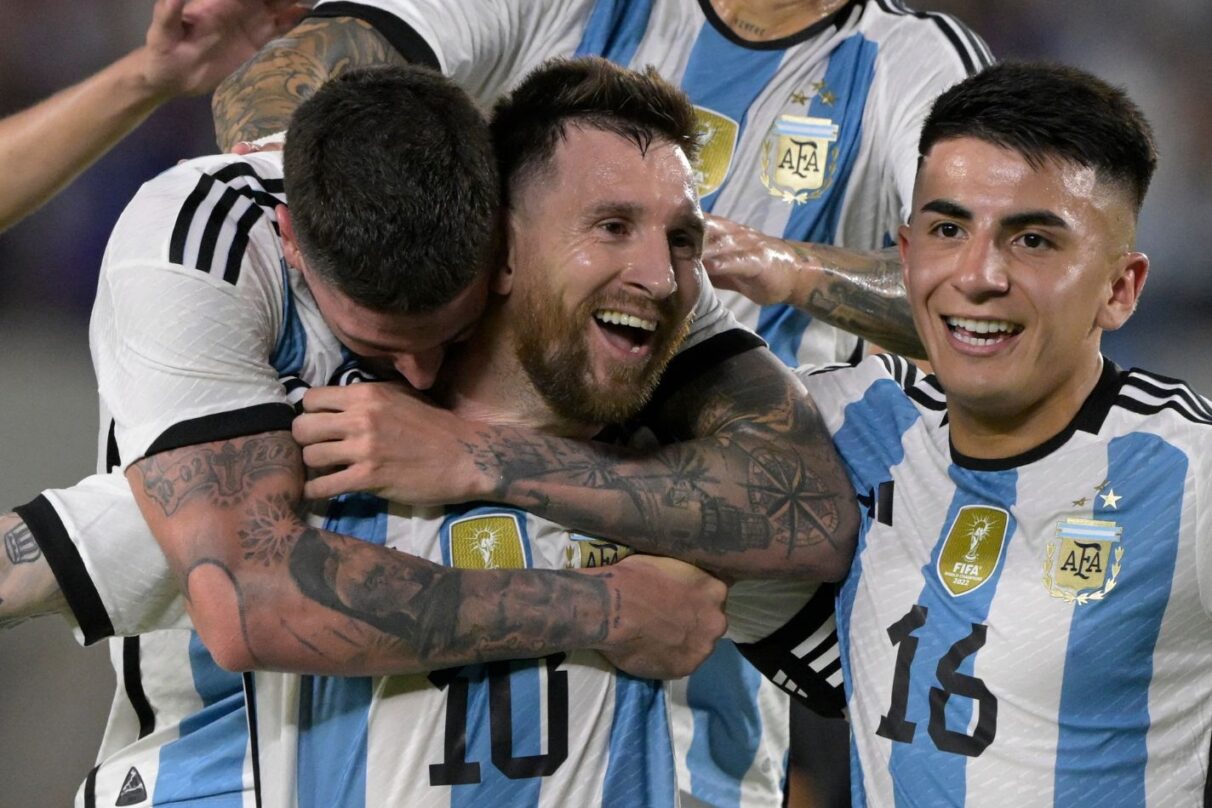 WATCH: Lionel Messi Becomes First Latino to Score 800 Career Goals
The career of Lionel Messi has, at this point, become a collection of absurd and amazing fútbol records that will probably never be matched. The latest one was the Argentinian superstar's 800th career goal, which came via a free kick during his national team's friendly against Panama.
To put Messi's 800th goal in context, let's consider he's only the second man in history to reach this number. The other, Cristiano Ronaldo, currently sits at 830. He is also three years older than Messi. Of those 800 goals, 701 have been at the club level, while 99 of them have been with the Argentinian team. Messi is also two more goal contributions (a goal or an assist) away from becoming the first player ever to reach 1,000 goal contributions at the club level.
The numbers also mean Messi's next goal with Argentina will be his 100th with the national team. No man has ever reached that number for Argentina. In fact, Messi is already Argentina's all-time top scorer.
After the game was over Argentina also got the celebrate their World Cup win with their fans for the first time, a celebration that included fireworks, players' families, and popular Argentinian performers singing songs dedicated to the national team, including "Muchachos." And you could tell that the celebration was making many, including the team, tear-eyed.
But as the night progressed, the team themselves joined in on the singing and celebrating.
But the number of goals doesn't even tell the whole story of Lionel Messi, an extraordinary player who has also become not just a symbol, but an idol not just for his country and his teammates. Argentina's 2022 World Cup win was widely celebrated, even outside of Argentina, and the fans' reception of not just the team, but Messi himself, proves that beyond his records, Messi will forever be the kind of player people celebrate.