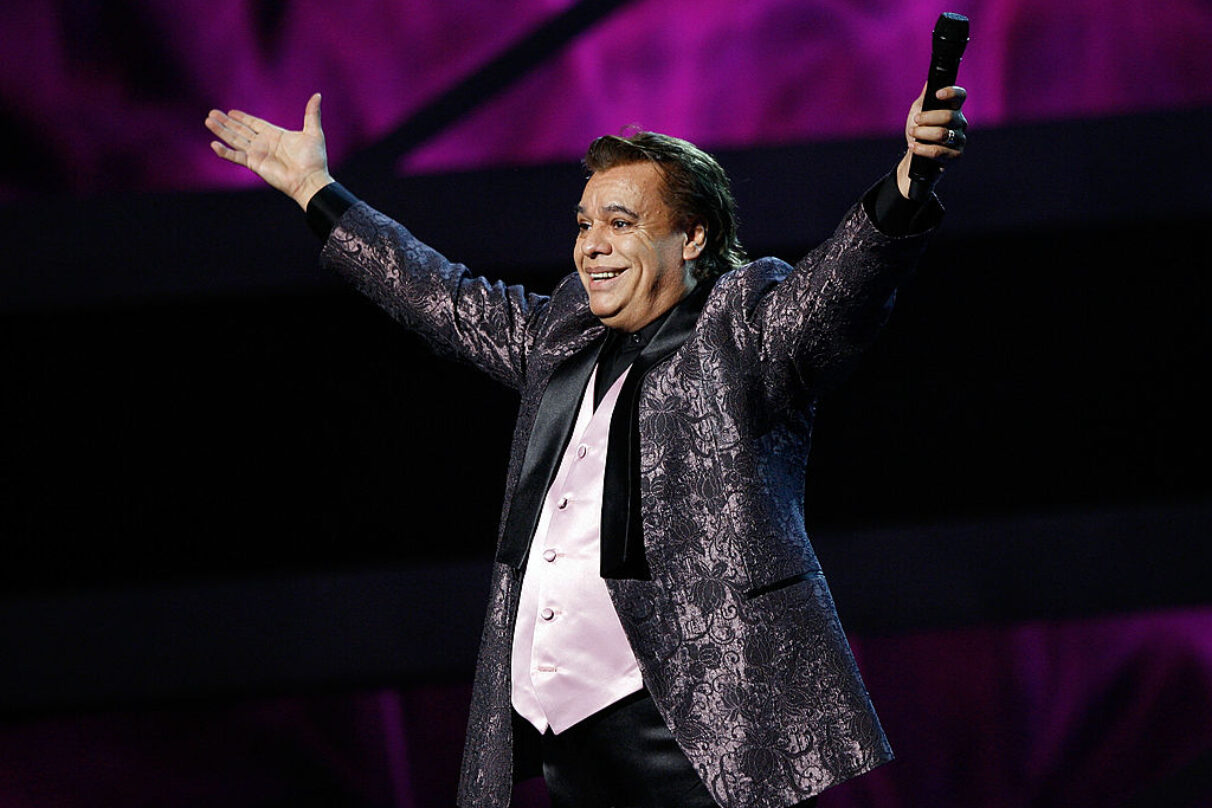 WATCH: Juan Gabriel Celebrates His Country in New Song 'Méxxico Es Todo'
The first taste of new music from Juan Gabriel is finally here. The late Mexican icon's previously unreleased song "Méxxico Es Todo" dropped last night (Sept. 8).
After decades of unforgettable hits, Juan Gabriel passed away in August 2016. The first album released following his death was Los Dúo, Vol. 3 from last year. The LP featured duets that Juanga recorded before his passing, as well as those made posthumously. RBD's Anahí, Danna Paola, Mon Laferte, and Eslabon Armado took on Juan Gabriel's classics alongside his voice.
"Méxxico Es Todo" arrives ahead of Mexican Independence Day on Sept. 16. This is the first previously unheard song by Juan Gabriel to come out after his passing. In the pop-rock track, El Divo de Juarez sings about the love he had for his country. The feel-good vibes recall the earlier hits in his career. The music video highlights the beauty of Mexico. 
"The love and pride that my father had for his beloved Mexico was something that was always felt not only in his shows, but in every moment of his life," his son Ivan Gabriel Aguilera shared in a statement. "With this work he sings directly to his audience about everything beautiful about our wonderful Mexico."
To promote the song and upcoming album, Juan Gabriel's estate teamed up with the Mexican airliner Viva Aerobus. A plane wrapped with an image of the singer will start taking off on Sept. 14. The plane is expected to carry out more than 2,000 flights this year to multiple Mexican destinations.
"It is a real honor to be part of a project that allows us to raise the name of Mexico and its music hand in hand with one of the greatest icons of our country," Juan Carlos Zuazua, managing director of Viva Aerobus, added in a statement. 
"Méxxico Es Todo" will be included on Juan Gabriel's next album. This will be his first posthumous LP to feature songs that haven't been heard before. 
Check out the music video for "Méxxico Es Todo" below.