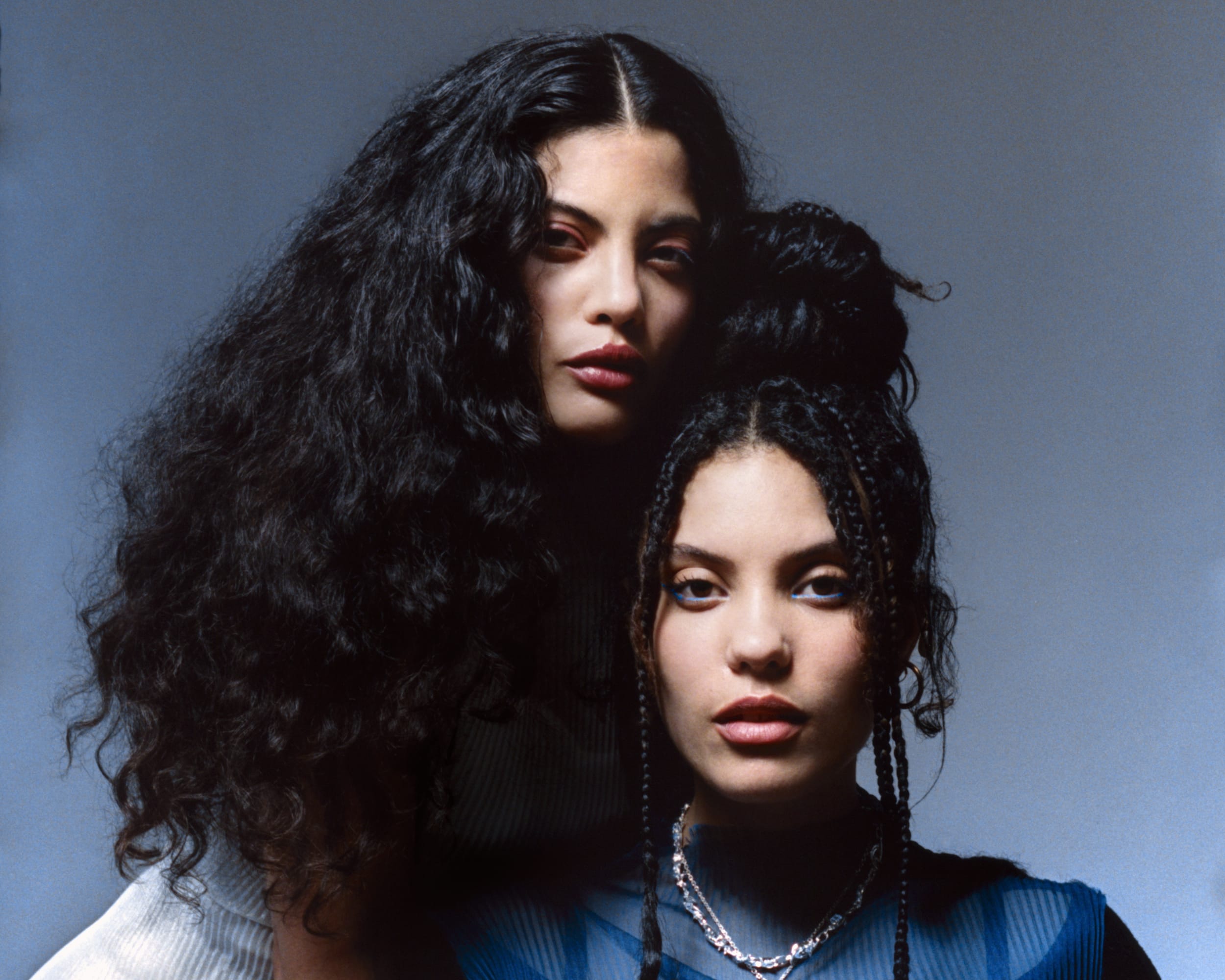 WATCH: Ibeyi Signal Rebirth With New Single 'Rise Above'
The rebirth of Ibeyi arrives alongside their new single "Rise Above," which is both a reimagination of the 1981 Black Flag song and a collaboration with the East London musician BERWYN. The single is part of their upcoming album, Spell 31, which is due on May 6 and includes 10-tracks that feature Jorja Smith, Gambian-British rapper Pa Salieu, BERWYN, and even Ibeyi's father and mother. 
Ibeyi's Lisa-Kaindé Díaz says they were immediately connected to the lyrics of the punk song and felt the relevance in the message of the song, which ultimately led to them getting in the studio. "We got to work on the melody and had the full song done in 5 minutes," Diaz says via statement. 
With this new album, the Ibeyi twins set their goal and intention of pursuing the path they've been on while pursuing "true harmony, healing, and magic." They also took to Instagram to specify that "Rise Above" really is a song about and for the oppressed. "It is finding our voice in the middle of chaos. Recording it made us hopeful as we imagined singing it, and screaming it with you, together." 
Ibeyi's upcoming body of work follows their sophomore album Ash, which highlighted a blend of Yoruban music and modern jazz, as well as electronic sounds and some hip-hop. The duo's music has appeared in films like Alfonso Cuaron's Roma and How to Stop a Recurring Dream. 
Last month, Ibeyi teamed up with English singer-songwriter Jorja Smith on another mesmerizing collaboration titled "Lavender & Red Roses," released on March 30. It featured the three singers in a music video set in the desert with Renaissance-inspired wardrobe. Their vision and sound conjunct perfectly with the melody traditionally heard behind Smith's work. The breathtaking images and sounds behind "Lavender & Roses" can only signal that there's more to come with Spell 31. 
Check out Ibeyi's "Rise Above" below.