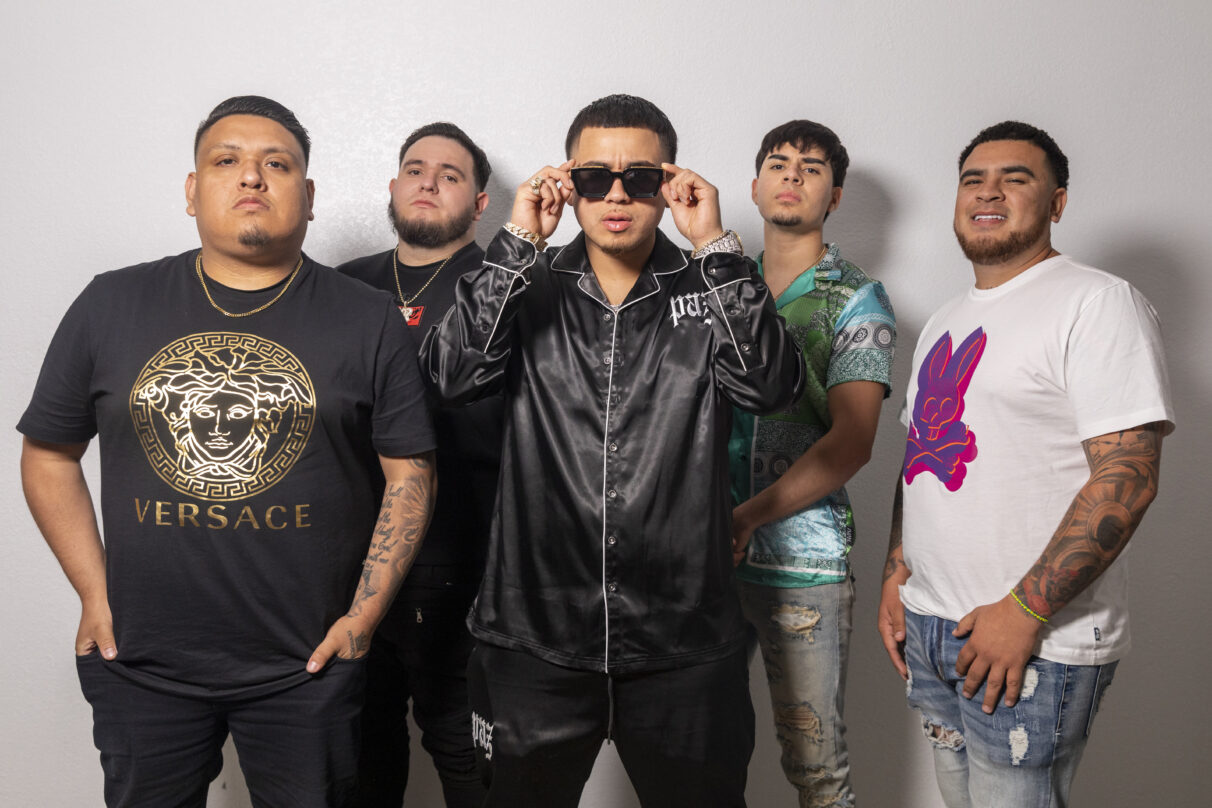 WATCH: Did Fuerza Regida Throw a Jab at Peso Pluma in New Music Video?
Did Fuerza Regida's Jesús "JOP" Ortiz Paz send an indirect message to Peso Pluma in their latest music video? Yesterday (June 22), Fuerza Regida released their new song "SABOR FRESA," accompanied by new visuals, which is giving fans of both artists a lot to talk about.
In the newly released music video, JOP portrays a plastic surgeon. Throughout the video, we see women showing off their bodies, specifically their buttocks, for him to operate on. Other shots show him partying with his crew. But other than the sensual bodies and partying, a specific shot of him caught people's attention.
The buzzed-about shot is JOP crushing a spider with a purple hue. He steps on the spider with his boots, and the spider lets go of what appears to be purple spray-like blood.  A Twitter user said: "JOP from Fuerza Regida in his most recent video for "Sabor Fresa" steps on a spider ?️, alluding to his beef with Peso Pluma, remember that they have a falling out since Jesus commented that Hassan doesn't sing 'igualito a mi apá' in his concerts, one of their hits."
Social media users are commenting on the apparent jab. On Fuerza Regida's recent Instagram post, there are various comments with spider emojis and comparisons between the artists' newest releases. In the TikTok universe, eagle-eyed social media users are also posting and talking about the supposed indirect message. A TikTok user, Nat, said: "Love him but it's one sided beef fr fr ?peso ain't paying no attention too any of it." Another TikTok user, Hecc, said: "JOP and FR made Peso pluma relevant, nobody knew of peso until FR dropped igualito a mi apa. Then everyone including myself started listening to peso."
In another TikTok, people are simply ignoring any alleged beef and enjoying both artists' music. A TikTok user, esmee, wrote: "Fr like y'all picking sides for wat?." Other social media users are hoping for a future collaboration. "Igualito a mi apa was to good for them not to collab again ?‍♂️," another TikTok user, Johnny, said.
The rumors started when JOP said fans would only hear his song with Peso Pluma, "Igualito a Mi Apá," at his concerts earlier this month. Before starting the song amidst a live performance, he said, "We're going to sing this song that you'll only hear at a Fuerza Regida concert because they don't sing it on the other side."
Moreover, during Peso Pluma's debut U.S. concert on Apr. 8, JOP allegedly commented on a social media user's concert live stream, saying he wasn't invited. Other Internet users also noticed that the artists don't follow each other on social media.
Though it's unclear if the two are beefing, what's true is that they're both taking música mexicana to the next level. Fuerza Regida's new song "SABOR FRESA" is currently No. 2 on YouTube's Trending for Music. As for Peso Pluma, he just dropped his highly-anticipated album GÉNESIS, currently getting a lot of attention.
Check out the music video for "SABOR FRESA" below.