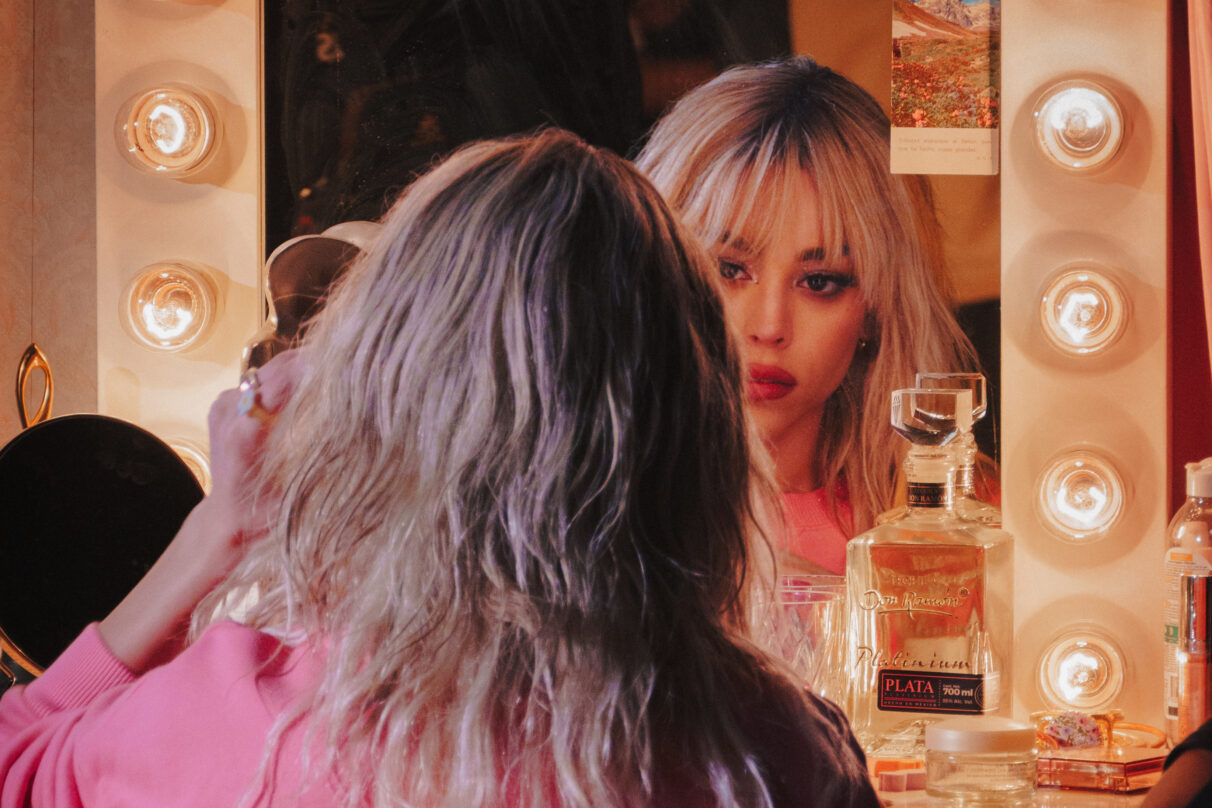 WATCH: Danna Paola Embraces Her Inner Demons in "Tenemos Que Hablar" Video
Danna Paola is saying goodbye to an old version of herself. Yesterday (Aug. 14), the Mexican pop star released her cinematic music video for "Tenemos Que Hablar," where she experiences cathartic healing. 
In Aug. of last year, Paola kicked off a new era in her career with "XT4S1S." The song marked the first time she co-produced her music with her boyfriend, Alex Hoyer. Paola kicked her euphoric era into the next gear with her breakup anthem, "1Trago," which was released in April. Later this month, she dropped the single "Tenemos Que Hablar."
The introspective lyrics of "Tenemos Que Hablar" appear to reflect where Paola is now in her life. In an interview with Calle y Poché last month, she opened up about how controlling her previous management was over her career. Paola also talked about her past team forcing her to change her hair color. 
"I had another management team last year where they started telling me, 'You're going to sing this, so we have to do this,' and even with my haircut, so that's why I went blonde," she said.
Paola notably had blonde hair while promoting her 2021 album K.O. In the "Tenemos Que Hablar" video, she notably revisits that era of her career. In a dressing room, Paola is shown looking at herself in the mirror with a blonde wig on. With tears in her eyes, she decides to rip off the wig while drinking tequila and smoking. Paola wakes up with devil horns and completely destroys any traces of her old self. She embraces her inner demons and sprouts black wings. 
Fortunately, Danna Paola now has a different management team and is taking control of her career with more creative freedom. Last Friday, she kicked off the U.S. leg of her XT4S1S Tour in San Jose, CA.