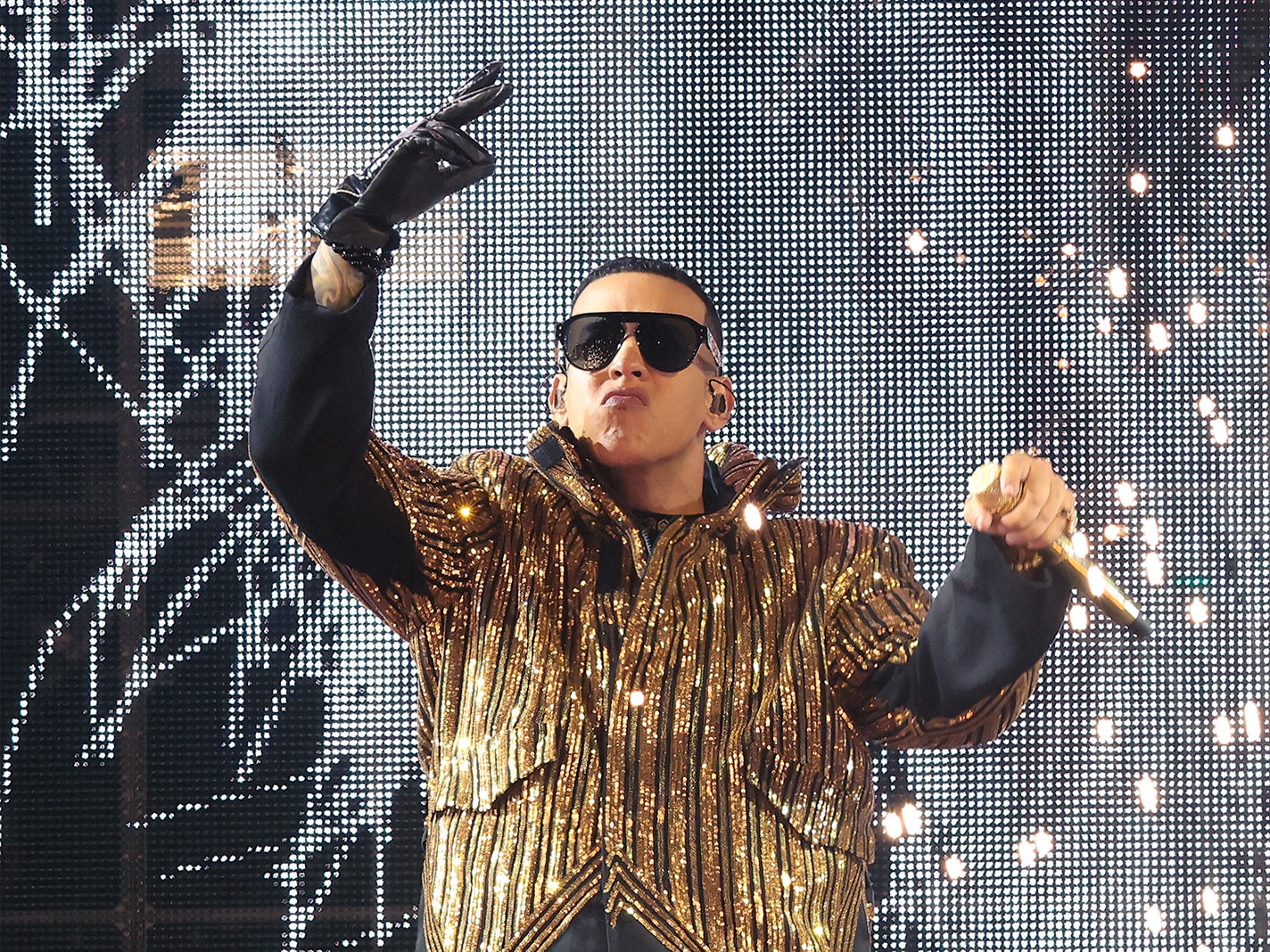 WATCH: Daddy Yankee Gets a Life-Size Statue in Chile
It's clear that Daddy Yanke's going out with a big bang. Following his Rolling Stone digital cover story about his retirement, he received a life-size statue dedicated to him in Santiago, Chile. On Sept. 27, the tribute was revealed to The Big Boss by Spotify — a token to commemorate his musical trajectory and his sold-out tour stops at the country's Estadio Nacional (Sept. 27-29).
"For me it is extremely exciting, I feel very honored that Chile has treated me with great affection since day one," he told the press. "I always feel the same way: excited."
He continued: "I feel like I'm coming to the country for the first time. It's my first concert, I always feel very excited." When asked how he felt about the first night's show, he said, "Vamos a romperla pero con todo, de todo corazón."
The "Gasolina" singer was all smiles at the grand reveal. The statue features him decked out in his signature look: sunglasses and a bomber jacket that reads "Legendaddy." It's reported that the sculpture will remain in the concert venue during the La Última Vuelta dates and then taken to a shopping center in Las Condes for his fans to enjoy.
As for the fans, it seems they agree with the kind gesture. "The king of reggaeton is respected in Chile," an Instagram user angelito.johan wrote on a social media channel's comments. Another user, aoleusuper, said: "Very well deserved 🔥have to admire such talented and hardworking people."
After Chile, Daddy Yankee will continue to Argentina, Ecuador, Colombia, Peru, and Costa Rica, to name some of his next stops in Latin America. The retirement tour will then come back to the U.S. for his final shows in Dec. His last show of the year will be in Miami on Dec. 22. 
Watch the statue's grand reveal below.