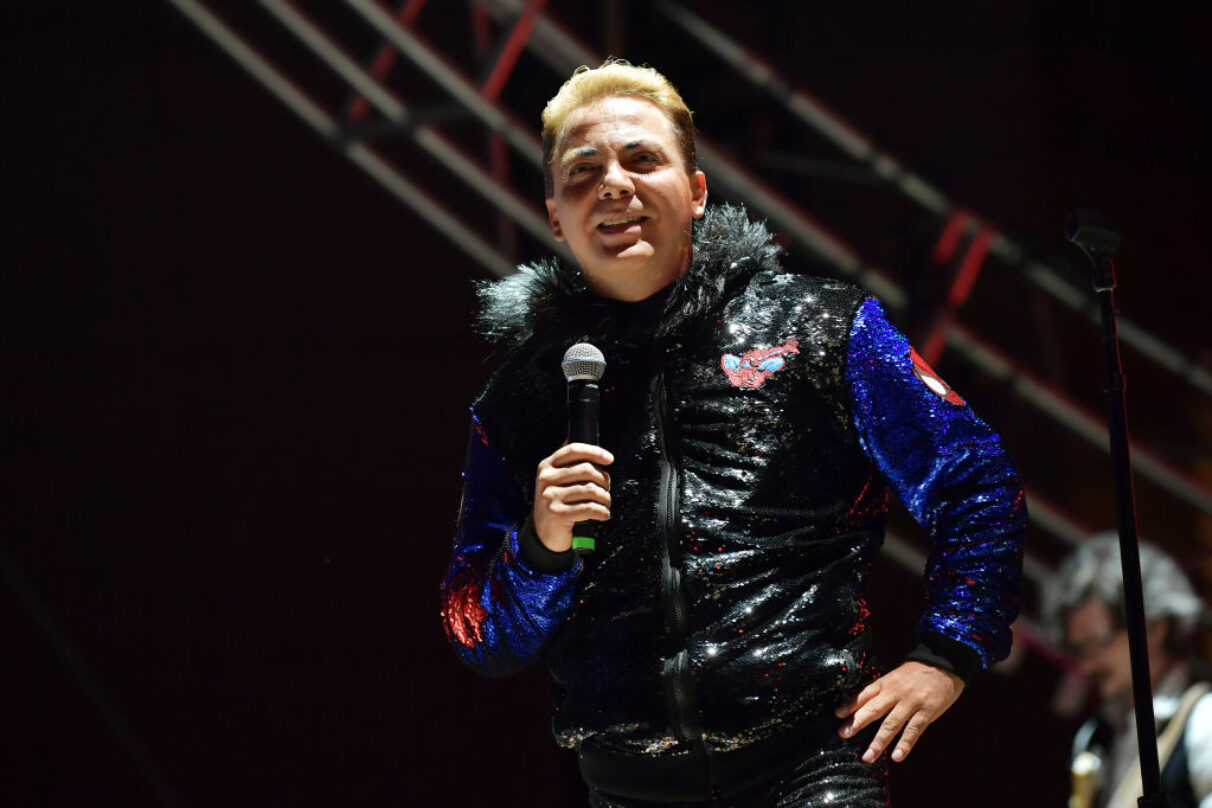 WATCH: Cristian Castro Releases Heavy Metal Version of One of His Classics
Cristian Castro is going hard rock with one of his classics. On Monday (March 6), the Mexican pop star teamed up with the Argentinian metal band Asspera for a new version of his hit "Lloviendo Estrellas."
Castro first released "Lloviendo Estrellas" on his 2001 album Azul. The following year, the song peaked at No. 13 on Billboard's Hot Latin Songs chart. It has since become one of Castro's signature hits. And now, the singer is revisiting the song in an expected way.
Castro teamed up with Asspera for a heavy metal version of "Lloviendo Estrellas." The group is known for the dark humor in its music. There's no joke about this updated version of Castro's hit, though. His voice soars like in the original version, and he holds his own against Asspera's electrifying rock. It's a new and refreshing way to experience "Lloviendo Estrellas."
"Aspera and Cristian Castro came together to show that there are no borders in the world of music, especially when there is a desire and love for metal!" the band wrote in the caption of the music video on YouTube. 
In the new "Lloviendo Estrellas" video, Castro puts on his leather jacket and guyliner. He headbangs to the song alongside Asspera. Both acts end up trashing a house while partying together. Castro could have an expected future in heavy metal if Asspera decides to cover more of his music.
Though he is known for his Latine pop sound, Castro has never limited himself when it comes to his musical tastes. In 2021, he was spotted at one of BTS' Permission to Dance concerts at the SoFi Stadium in Inglewood, CA. He posted a photo of himself doing a thumbs-up in front of a monitor that featured one of the members of the band. Maybe Castro could be looking into a K-pop collaboration next?
Check out the music video for the metal version of "Lloviendo Estrellas" below.