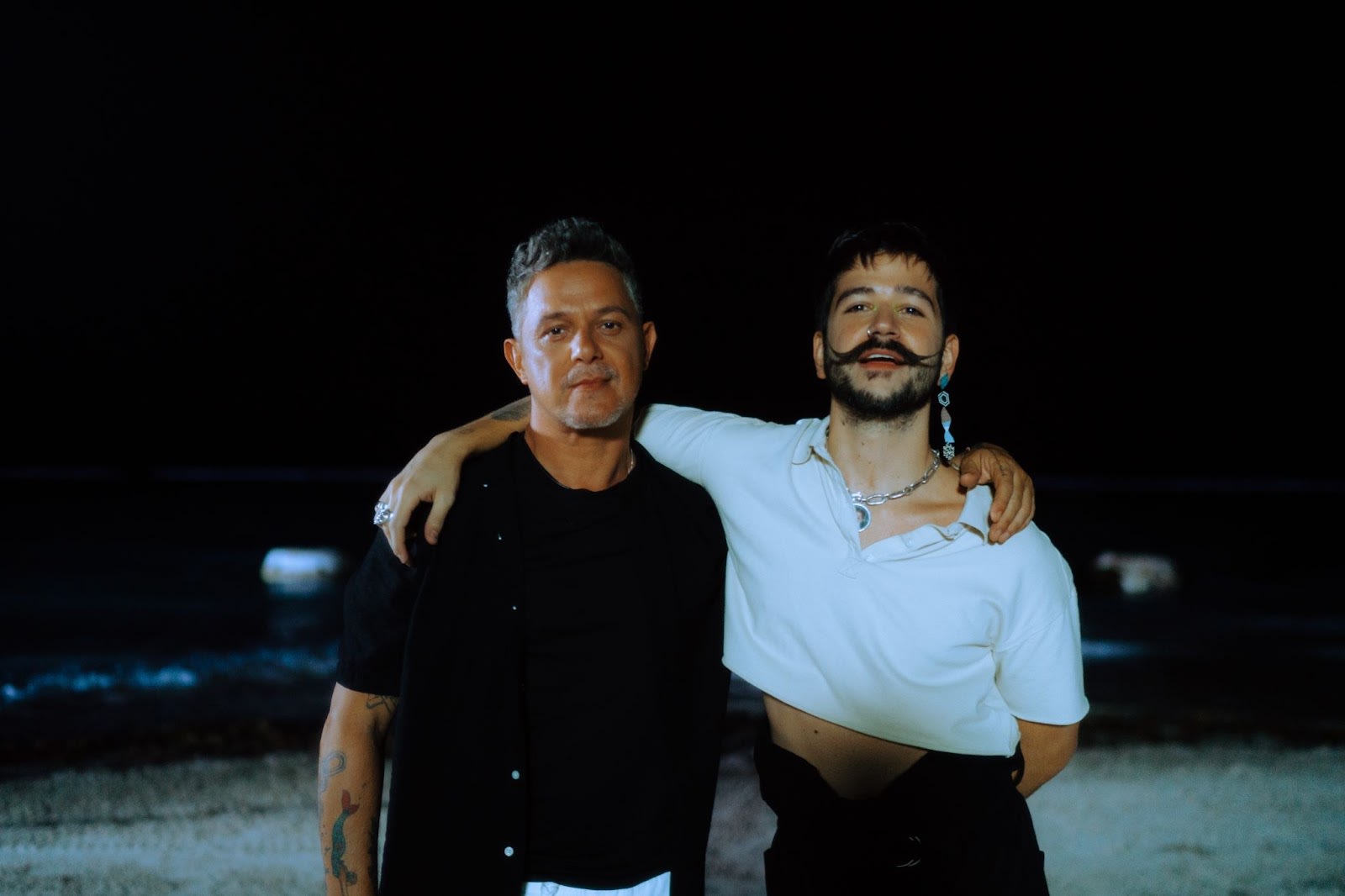 WATCH: Camilo & Alejandro Sanz Drop Their First Song Together, 'NASA'
It's an exciting day for Latine music because Latin Grammy Award winners Camilo and Alejandro Sanz have been collaborating on new music together, and today (June 16), they released their very first single together. They've joined forces for the powerful new ballad, "NASA" — which you need to hear. 
Camilo is the mustachioed Colombian musician who really enjoys collaborating with other artists. From Shakira to Grupo Firme, Camilo spreads his wealth of talent with others, and the results are total bangers. "NASA" is no different than his previous collaborations with other artists. Even Sanz said on a press statement that Camilo "is that person who makes everything easy… 'NASA' has brought us together in the best way, something magical that is only possible through music." That's high praise for a young, award-winning musician. 
In the music video, both artists sing on a moody beach at night. Directed by Evaluna and Marlene Montaner, this music video perfectly conveys the feeling of "NASA." It's emotional. It's tender. It's the slow jam of the summer.
Camilo has actually been a longtime fan of Spanish singer-songwriter Sanz. In the press release, he said he met Sanz last year when Sanz came to his first concert in Madrid. He said, "While we were talking, I dared to tell him that one day we would make a song together, to which he replied that he wanted to as well. Eventually, we became great friends and that's how "NASA" was born." How sweet is that? Camilo put it out into the universe that he would record music with Sanz and then it actually happened. Dreams come true! 
View this post on Instagram
"NASA" will be part of Camilo's upcoming album titled De Adentro Pa Afuera. The album is set to be released in Sep., which means we only have to wait three more months (but who's counting? Okay, I am). In the meantime, you can try to see Camilo on tour and make sure you listen to "NASA". You will have this song on repeat all summer long.
Watch the music video for "NASA" below.