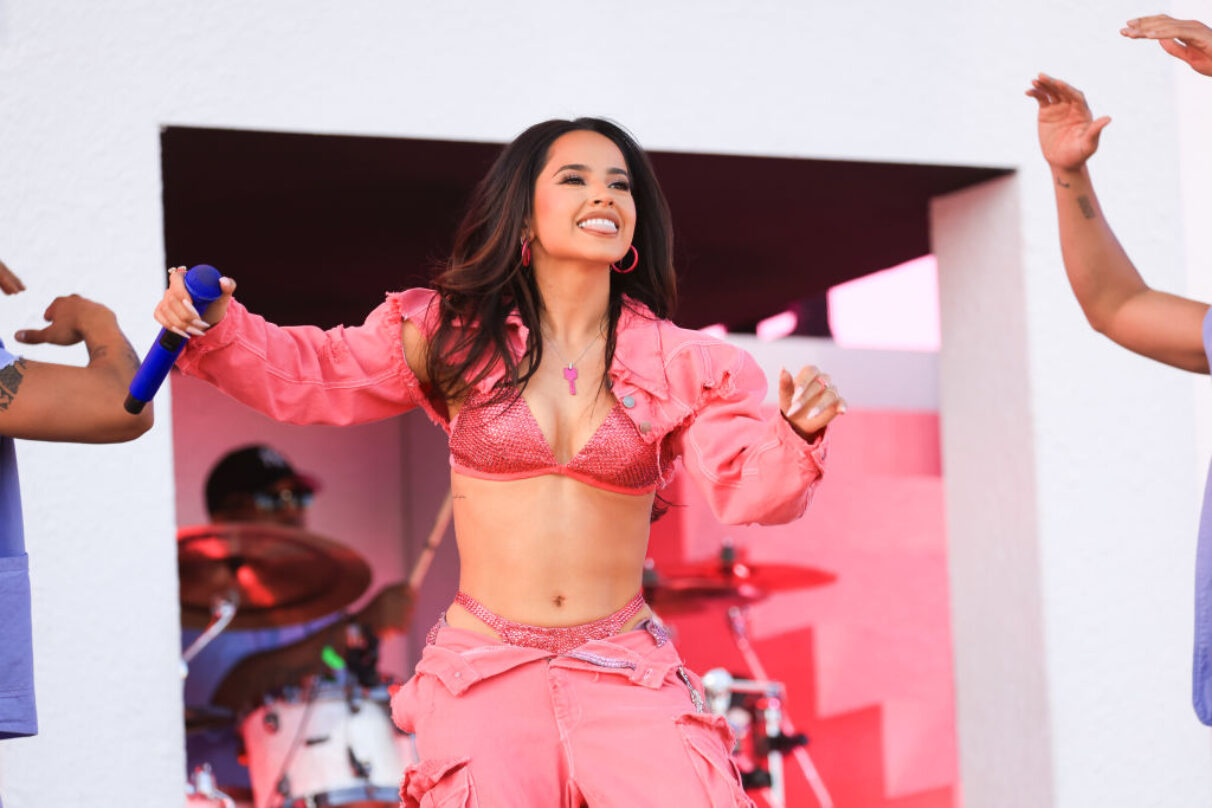 WATCH: Becky G Honors Selena Quintanilla During Coachella Performance
Becky G paid tribute to a Mexican-American icon during her final performance at Coachella. On Friday (April 21), she performed a medley of Selena Quintanilla-Pérez's hits during her set.
Becky G first teased the Selena tribute in her Instagram stories. On Friday morning, she posted a photo of the Tejano legend performing a song. At her Coachella main stage set, Becky G called Quintanilla a trailblazer for Latina artists like herself. She then kicked off her medley with an emotional performance of "Como La Flor." Becky G let out a Mexican grito and pulled off a few of the late singer's signature dance moves.
During her tribute, Becky G also performed "La Carcacha," "Bidi Bidi Bom Bom," and "Baila Esta Cumbia."
Fans were happy to see Becky G highlight Quintanilla's music during her set. "Becky g made me cry with her Selena tribute," one person wrote on Twitter. "I know Selena would be proud, and it just felt so good seeing Becky representar a los Latinos American kids. Growing up we were too Latinos for the Americans and too Americans for the Latinos." Another person added, "Becky G real asf for bringing Selena to Coachella. She did great."
For weekend two, Becky G's guests included Natti Natasha for another performance of "Sin Pijama." Cameroonian singer Libianca came out to perform a remix of her song "People." DJ Freddy Quintana also made an appearance.
The next day, Becky G received the key to the city from the mayor of Coachella. She was honored for her contributions to the Mexican community by Mayor Steven Hernandez. She was also praised for proudly representing her Mexican roots at the music festival this year.
"This is what my heart always wanted, was to represent and have connection with my community, for us to see ourselves in authentic ways and ways that really represented our heart, our passion and our work," Becky said at the event.
During her weekend one performance at Coachella, Becky G was joined by Fuerza Regida, Marca MP, and Peso Pluma. She sang "Chanel" with Peso Pluma live for the first time at the festival.