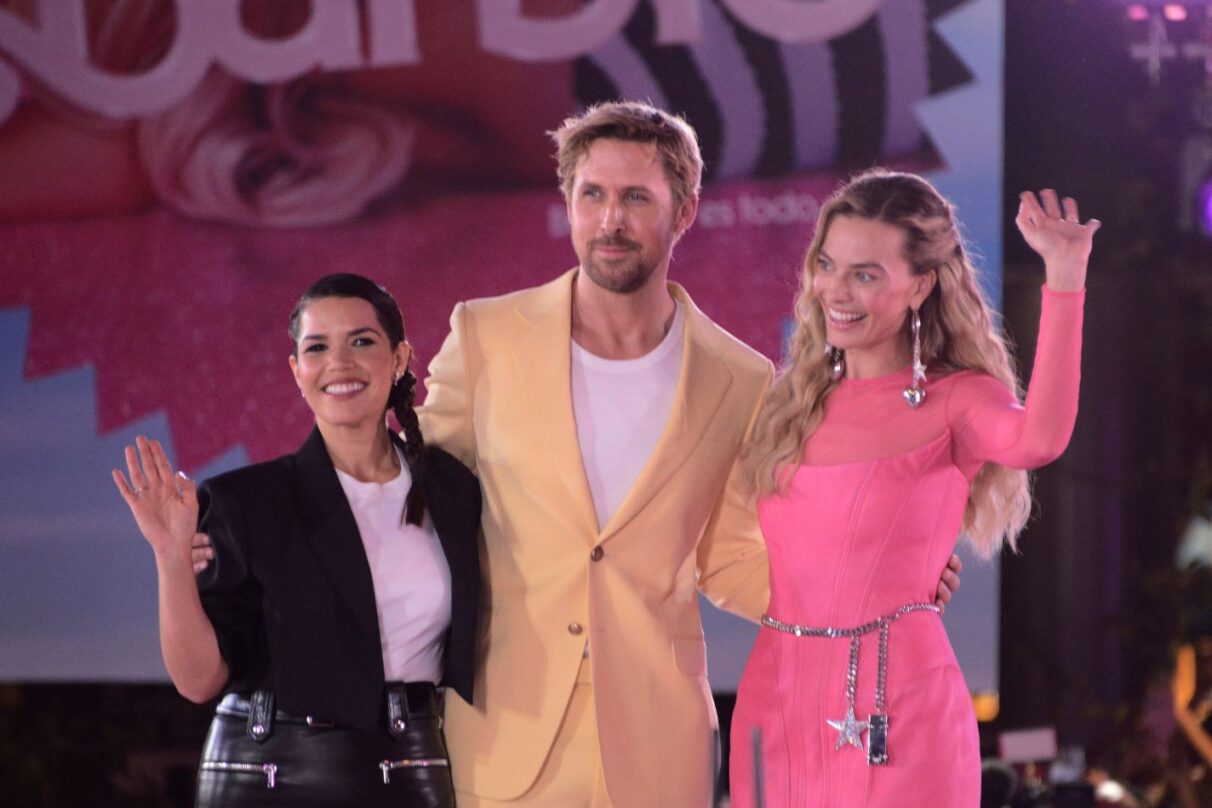 WATCH: 'Barbie' Cast Welcomed by Pink Mariachi Group in Mexico City
The cast of Barbie recently made a tour stop in Mexico City to present their upcoming movie and were met with a massive celebration, including a performance by an all-female mariachi group dressed in pink mariachi jackets.
In a video posted online, actors America Ferrera, Margot Robbie, and Ryan Gosling are seen watching in delight as the mariachi group joins them on the stage playing the traditional mariachi song "El Son De La Negra."
Along with their pink jackets, the mariachis wore long, black skirts and pink accessories like sashes, ribbons, and bows. During another song, Gosling is clapping for one of the soloists and putting his arm around her.
Mexico City was one of eight tour stops on the global Barbie tour. The others were Toronto, Sidney, Seoul, Los Angeles, London, Berlin, and New York. In a teaser video for the tour, Robbie asks Gosling if he plans on packing his rollerblades. "You know I can't rollerblade in real life," he quips.
In the new movie, Barbie (Robbie) leaves her idyllic world of Barbieland when she begins to experience an existential crisis and wonders about her place in the world. She travels with Ken (Gosling) to the Real World where she meets Ferrera's character Gloria, an employee at Mattel, the company that makes Barbie dolls.
Along with Ferrera, another Latina in the cast is Ariana Greenblatt (Stuck in the Middle), who is featured in the official trailer as a high school student who makes Barbie visibly sad when she tells her that she hasn't played with Barbie dolls since she was a little girl.
Barbie premieres at theaters nationwide on July 21, 2023.