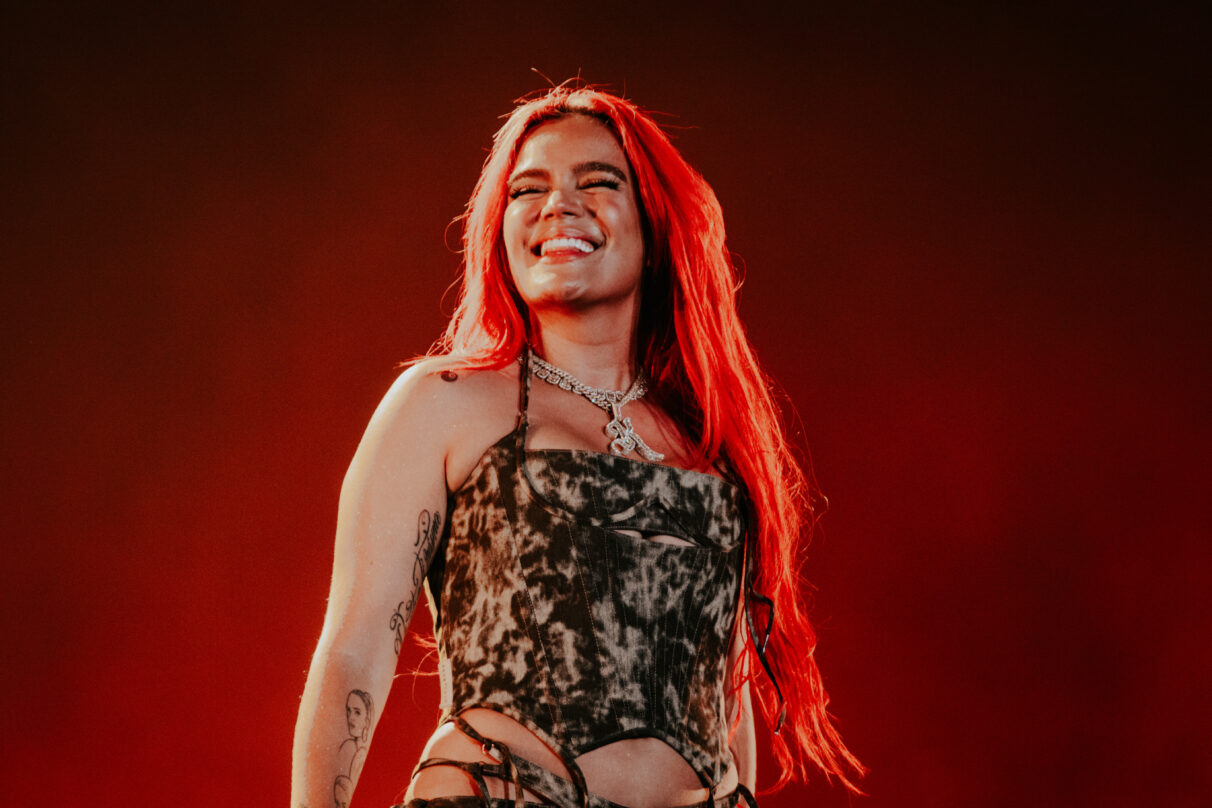 WATCH: Alicia Keys Sings a Bilingual Version of "No One" With Karol G in Colombia
Karol G's making her dreams come true. Last night (May 11), the Colombian music star joined Alicia Keys on stage for a special performance. The two performed a bilingual version of Keys' "No One" at the Movistar Arena in Bogotá, Colombia — a moment that has fans of both artists going into a frenzy online.
"I got a special surprise for y'all tonight," Alicia Keys said as Karol's "MIENTRAS ME CURO DEL CORA" played in the background. "Should we do it? Should we bring my sister, Karol G?" The crowd starts to scream in the recorded video as Karol sings the first part of her popular track. 
"Should we do another song?" Keys asks Karol as she makes her way to her signature piano. Karol's face appears emotional as Keys starts the recognizable melody to "No One." Toward the end of the performance, the two artists clap with the audience as they finish their live collaboration. 
It seems this was a dream come true for Karol G. Fans pointed out that years ago, Karol would sing covers of the "If I Ain't Got You" singer. A Twitter user wrote: "Good night to only Karol G, who 13 years ago used to cover Alicia Keys in her room and now is with her on stage singing her hits. Always dream big."
Fans were thrilled to see the two singers share a moment, especially given all the controversy surrounding her ex Anuel and his recent harassment to get her attention. "What a beauty to see Karol G triumphing, fulfilling her dreams, being happy, singing with an artist as great as ALICIA KEYS," a Twitter user said. "Anuel must be suffering, seeing how all his marketing efforts fail. Day after day, his nightmare will always be Carolina."
Goyo was also part of this incredible night. This isn't the first time Keys has invited Latine talent to join her on stage. During her performance in Chile (May 9), she sang "Girl on Fire" with Ana Tijoux. In Argentina (May 7), she sang "Nada" with Cazzu. Will she bring out any Mexican talent for her three upcoming shows in Mexico?