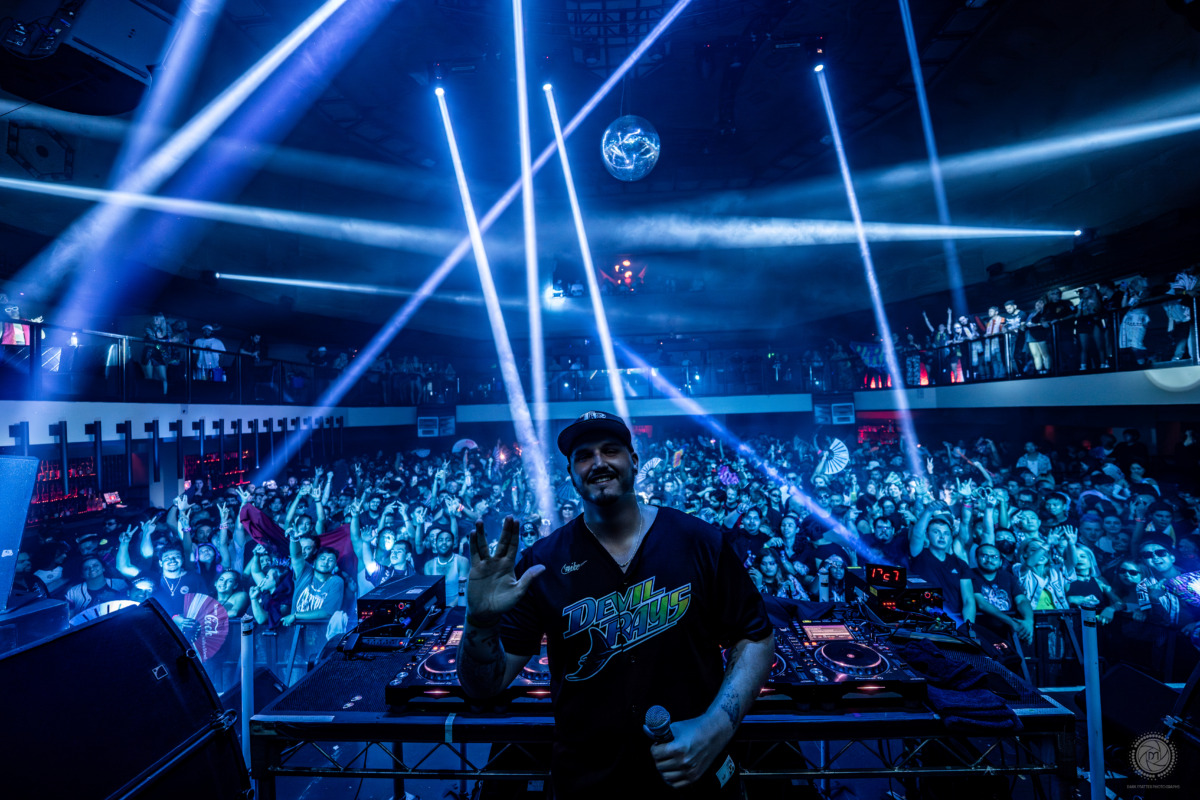 VLCN embarks on cosmic journey with 'Galaxy Defense' EP
At long last, VLCN has released his highly anticipated Galaxy Defense EP, which is available now for streaming on all platforms via Excision's Subsidia Records. Comprised of seven total tracks which include collabs with LAYZ, BLUPILL, Goon, Dubscribe and AlienPark, the EP is overflowing with the bass heavy staples VLCN is known for.
With multiple tracks on the EP supported by industry titans such as Excision and Illenium, the EP was known about long before its release, with listeners clamoring for it to be in their hands for personal enjoyment. With the release of the Galaxy Defense EP, VLCN is one of a limited few that can lay claim to the fact that they have released full projects via Subsidia Records. VLCN has wanted to release on Subsidia Records from its inception, and to release a full EP on the label is a dream come true.
Speaking on the EP, VLCN explained the influence on his project from Excision and what the EP means to him, saying,
"I'm especially grateful to Excision, one of the biggest supporters of my project and my biggest influence. His innovative sound and unwavering dedication to the bass music community have inspired me to push boundaries and create music that resonates with listeners. This release is a significant milestone in my career, and I can't wait to share my passion and creativity with you all through the Galaxy Defense EP."
Initially gaining attention for his "Griztronics" remix, VLCN has now released tracks on labels such as Wakaan, Bassrush, Lowly, and more, as well as having his track "End Game" featured in Fortnite. VLCN's music has been played out by the likes of DJ Diesel, Kompany and Dion Timmer, among many others, and he has graced the stage at festivals such as Imagine Music Festival, Lost Lands and Picnic Royal. Coming up, VLCN will be continuing his Galaxy Defense tour across the United States which includes performances at Bass Canyon and Lost Lands, and a phase two of the tour will be announced soon as well. Coming off the monumental release of the "Galaxy Defense" EP, VLCN has certainly been making waves, and much more is on the way.
Featured image: VLCN
Categories: Music