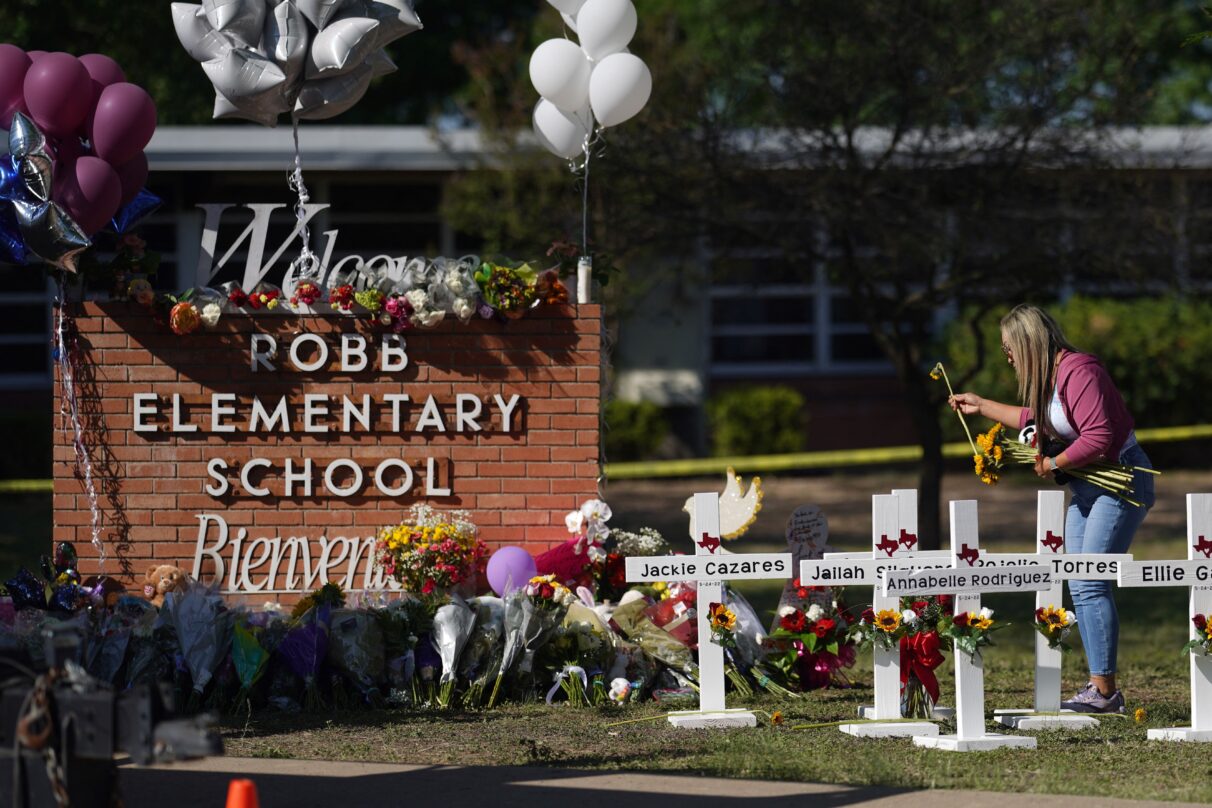 Uvalde Documentary Marks 1-Year Anniversary of Senseless Tragedy — Here's When
It's been nearly a year since the tragedy at Robb Elementary School in Uvalde, Texas, on May 24, 2022, that left 19 fourth graders and two teachers dead at the hands of a lone gunman.
In the new, two-hour 20/20 documentary, It Happened Here – A Year in Uvalde, the healing continues as more personal stories of those affected by the senseless violence are shared with viewers. The documentary is part of ABC News' ongoing Uvalde: 365 Initiative, which documents the community's fight for gun reform across the nation. 
It Happened Here – A Year in Uvalde chronicles the lives after the tragic events for several individuals, including Felix Rubio, a deputy sheriff who resigned from his job after his daughter, Lexi, was killed. Rubio attempted to enter the classroom where his daughter and her classmates were, but fellow officers restrained him.
The documentary also tells the story of 10-year-old Caitlyne Gonzalez, a schoolmate of the victims, who now travels across the U.S. as an advocate for gun reform; high school senior Jazmin Cazares, who is mourning the loss of her little sister, Jackie; and Arnie Reyes, a surviving teacher who lost all 11 of his students on that heartbreaking day.
Over the last year, other programs on the Uvalde victims, survivors and community have been produced, including ABC's Uvalde in Focus: The Kids of Robb Elementary, another part of the Uvalde: 365 Initiative, and an interview with some of the mothers of the victims on Nightline.
In April, parents and family members testified at a House committee hearing in support of HB2744, which would raise the minimum age to purchase semi-automatic guns in Texas from 18 to 21.
It Happened Here – A Year in Uvalde airs Friday (May 19) at 9 p.m. ET on ABC and streams on Hulu the following day.