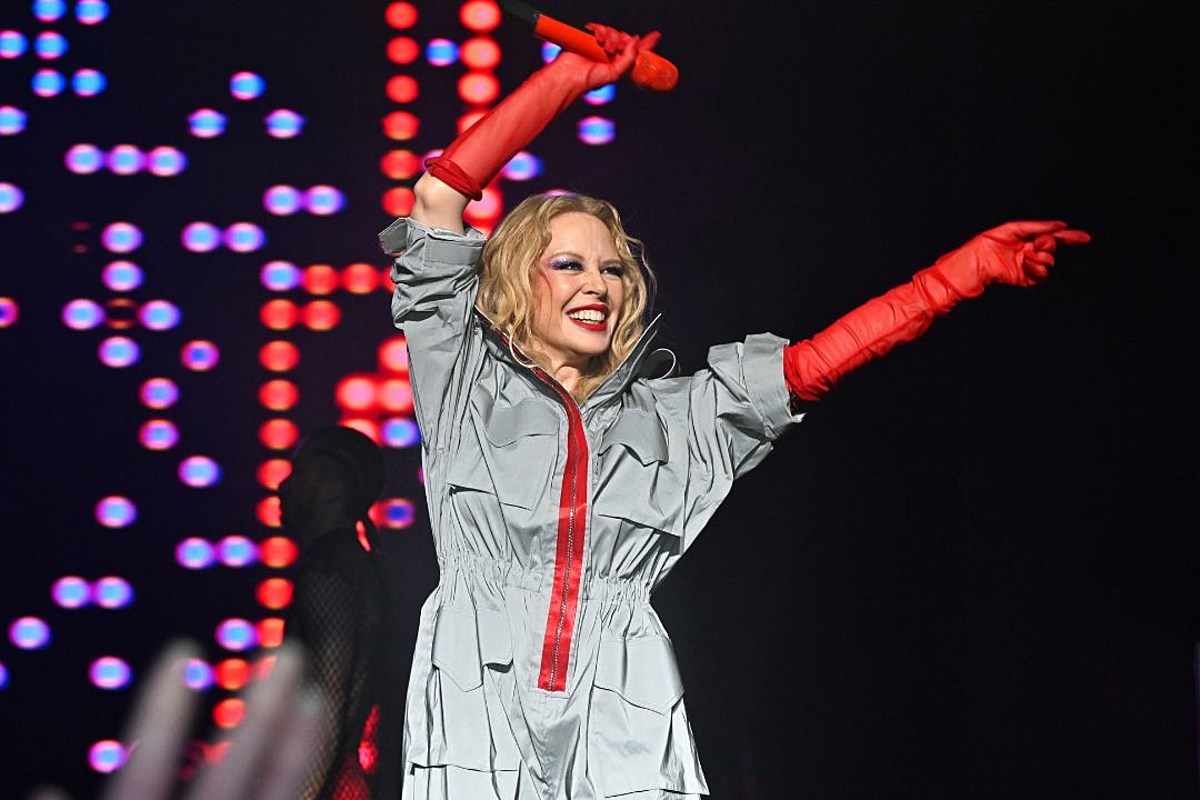 U.K. Politician References Kylie Minogue Song at Parliament
A politician in the U.K. recently made his point while speaking at Parliament by employing the lyrics of a pop icon: Kylie Minogue.
The MP (Member of Parliament), Lloyd Russell-Moyle, tweeted the video on June 15.
"Pride is a moment for us to remember where we have come from and to ensure that love conquers hate," he said in the video.
He continued, "So, happy Pride Month. Let our hearts win over hate. And finally, Mister Deputy Speaker, in the words of Kylie… 'Padam, padam.'"
Several people chuckled in response to the reference.
READ MORE: Fans React to Lawmakers Quoting Taylor Swift During Ticketmaster Hearing
"My heart definitely goes Padam Padam for you," one fan tweeted in reply to Russell-Moyle's video.
Someone else tweeted, "Quoting Kylie in the House of Commons. Love it."
"Lloyd, you are a LEGEND!" another fan tweeted.
The Australian singer's "Padam Padam" was released on May 18, 2023, ahead of her upcoming sixteenth studio album, Tension. Its title is onomatopoeia for the sound of a heartbeat.
The song has become a Pride Month anthem as it gained traction on TikTok and introduced new audiences to Kylie, whose fanbase is largely made up of the LGBTQIA+ community.
According to ABC News Australia, a professor from the University of Southern California, Karen Tongson, explained, "The single dropped serendipitously at a moment where the queer community in the U.S. is feeling especially beleaguered, attacked, there have been coordinated efforts to attack and demonize LGBTQ people here in the United States."
"There's something about the release of 'Padam Padam' that coincided with this sort of moment of despair and conflict. And that reminded us of the kind of intensity, lightness, and kind of queer joy, the celebratory nature of queerness," Tongson added.
The pop banger reached the top ten on the U.K. charts.
Barrier-Breaking Women in Music