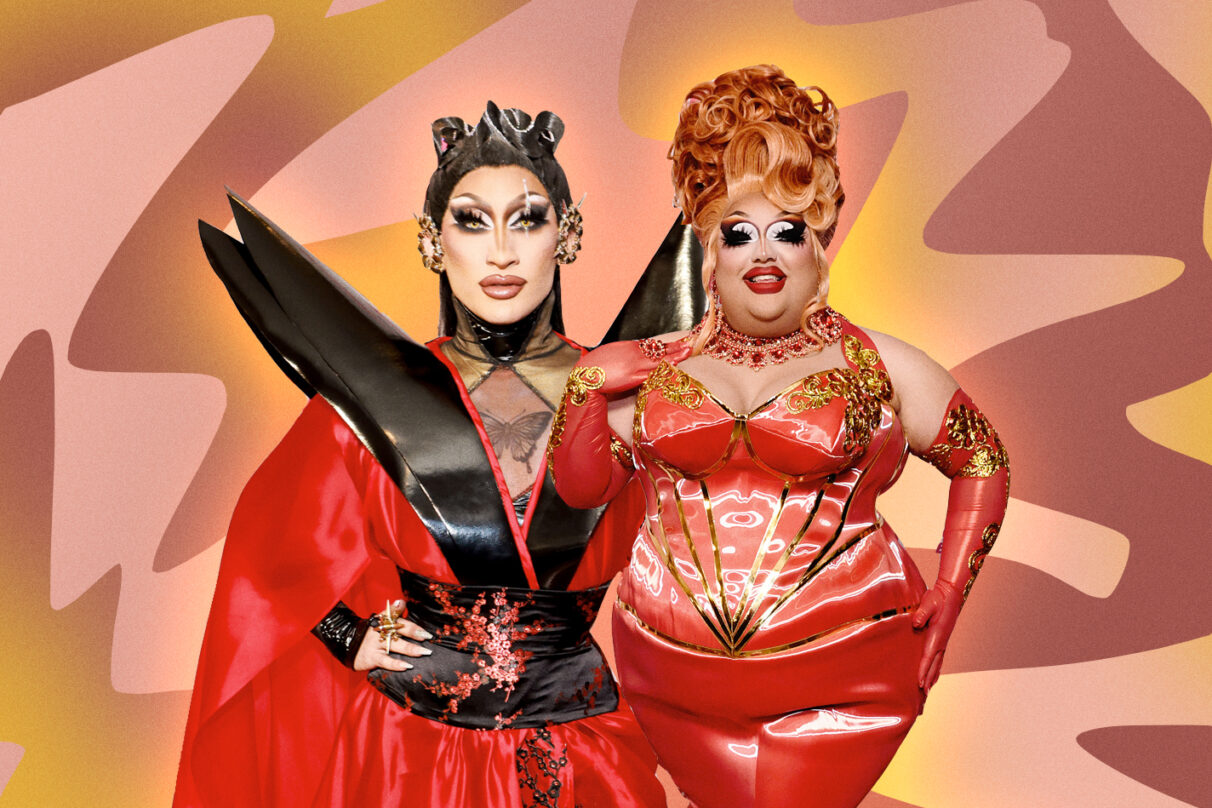 These Latina Drag Queens Are Competing In 'RuPaul's Drag Race' Season 15 Finale
Mistress Isabelle Brooks and Anetra, two Latina drag queens, have a shot at winning the title of "America's Next Drag Superstar" in the season finale of RuPaul's Drag Race this Friday (April 14). 
Mistress Isabelle Brooks is a Mexican-American drag queen who hails from Houston. Her drag mother is the legendary Chevelle Brooks. And during her run in the competition, Brooks won one maxi challenge. Her over-the-top acting in the "Daytona Winds" skit clinched her the win. In that episode, Danny Trejo also appeared as a surprise guest star. 
Brooks opened up about being Latina when she was paired with Honduran-American drag queen Salina EsTitties in the stand-up comedy challenge. While getting ready for the challenge, she connected EsTitties over being plus-size representation in the competition and being "raised by a whole bunch of Latinas." During their comedy set, Brooks also let out a Mexican grito in front of RuPaul and the panel of judges. 
Anetra is a Las Vegas-based drag queen of Puerto Rican descent. Her family lineage also includes Filipino, German, and Japanese. Anetra's bodysuit for the "Start Your Engines" runway included a flag of each country where her heritage lies. And she has won an impressive three maxi challenges over the season, including the talent show where she coined her duck-walking phrase "walk that duck." 
This drag queen also took time to talk about being Latina in the "Whatcha Packin'" video with Michelle Visage. When Visage asked Anetra what part of her heritage she felt most connected to, she responded, "Probably Puerto Rican and Filipino I grew up around the most." And that through fashion, Anetra was happy to "own my Asian-ness or my Puerto Rican-ness." 
The final four also consist of Sasha Colby, who is a native Hawaiian performer, and Luxx Noir London, who is an African-American drag queen from New Jersey. Sasha Colby is the frontrunner among the final four with four maxi challenge wins. London has two maxi challenge wins to her name. 
The season finale of RuPaul's Drag Race will air this Friday, April 14, 2023 on MTV.