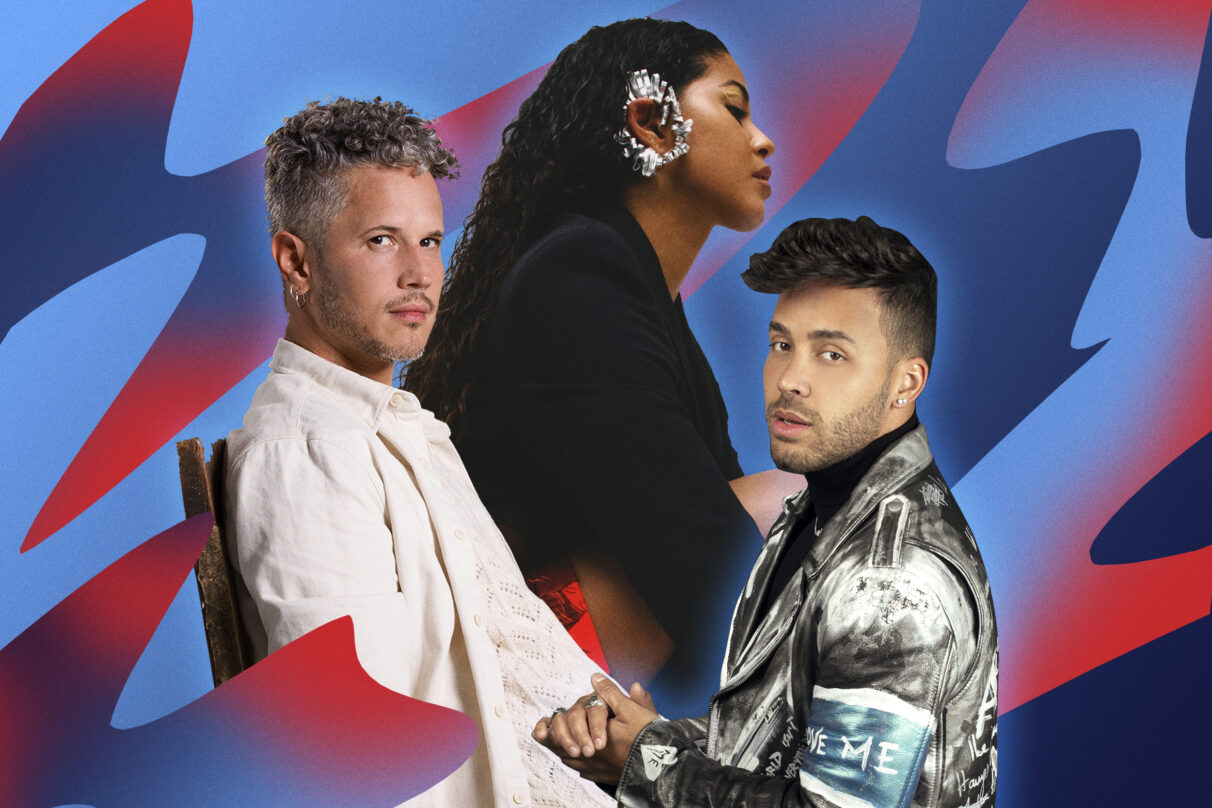 These DJs Are Opening for Prince Royce & Vicente García at Orgullo Dominicano NYC
New York City is showcasing diverse Dominican talent this summer. Remezcla is partnering with Live Nation to bring Bronx-based DJ Ultraviolet and Dominican music producer Mediopicky to perform at Orgullo Dominicano alongside Prince Royce, Vicente García, and YENDRY. The SummerStage event will be taking place at Central Park on Aug. 13.
It's no surprise that NYC is a core sonic melting pot of our Latine communities. To further represent our people's music, Remezcla has tapped in Dominican music makers who help capture that magic on the dancefloor. "Our recommendations aim to provide a strong sonic representation of the island and its diaspora," Remezcla's Director of Artists & Label Relations, Joel Moya, said about the innovative curation. 
For the highly-anticipated Orgullo Dominicano event, Remezcla recommended two DJs: DJ Ultraviolet and Mediopicky. For those who don't know, DJ Ultraviolet is a first-generation Dominican-American DJ and creative director for Cocktails X Couture. She's known to mix NYC's diasporic sounds with global tunes, covering anywhere from dembow to disco in her energetic sets. On the other hand, Mediopicky, also known as Pablo Alcantara, is a music producer, performer, and DJ known for blending bedroom pop and electronic music with a touch of Afro-Caribbean sounds.
The two artists will join SummerStage's event, which also features the popular bachata and pop singer-songwriter Prince Royce, the rhythmic Dominican musician, singer-songwriter, and composer Vicente García, and the Dominican-Italian singer-songwriter YENDRY this year. 
Moreover, NYC's SummerStage will also host events featuring Latine talents like Y La Bamba on July 19, Café Tacvba on July 24, and Ibeyi on July 29. Visit City Parks Foundation's official website for this year's full schedule.
Tickets for Orgullo Dominicano are already on sale through Ticketmaster. General admission tickets for the standing-room area are $87.50, and general admission tickets for the bleachers are $144.