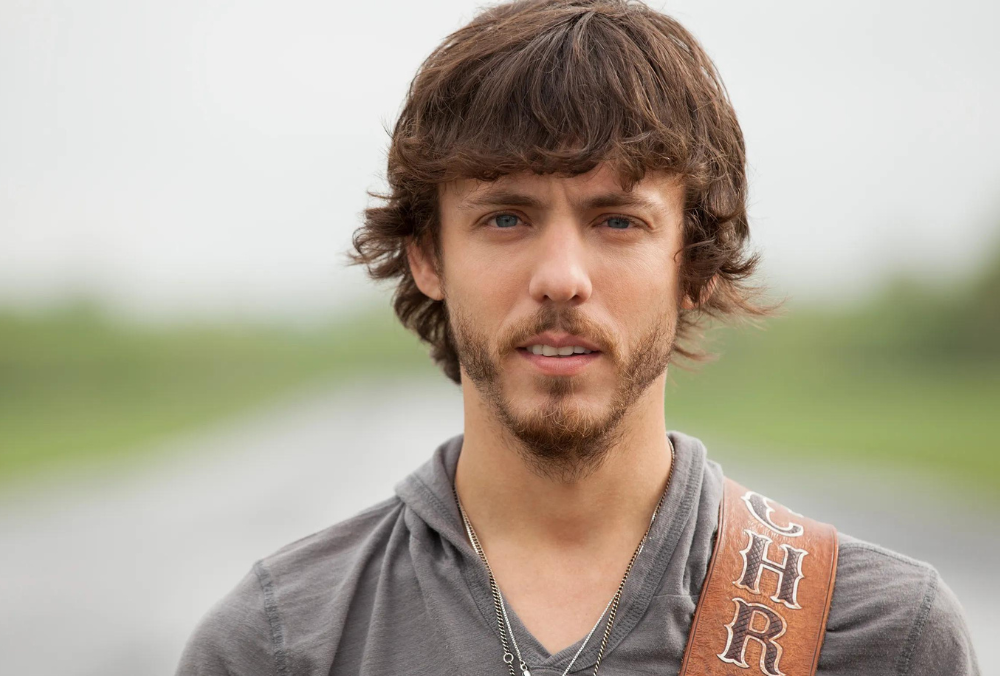 The Outlaw Is In Town – Country Music Legends Team Up for Chris Janson's New Album
Raw, gritty, with the edge of all the Southern Country vibes you can imagine, Chris Janson is back and he's brought his outlaw side to be the new face of the scene. The title track of the album Outlaw Side of me, is three and half minutes of good-old country fun. With a honky tonk drop with a wicked shredding solo from Janson, this album is the rowdy country feeling we were missing in 2023.
For Janson, "The Outlaw Side of Me" is more than just an album; it's a narrative. It paints a picture of his various personas – the outlaw, the romantic, the rowdy rocker, and the fun-loving musician. According to him, this album represents the first time he can listen from start to finish and say with pride, "I'm proud of that."
Beginning with his BMLG debut, "The Outlaw Side of Me" has been meticulously produced by Janson and Grammy-winning producer Julian Raymond. It captures the full spectrum of Janson's eclectic persona, featuring contributions from notable artists such as Chris DeStefano, Brad Clawson, Brad and Brett Warren, Tom Douglas, David Lee Murphy, and more. The guest list extends further with the album featuring appearances from Brantley Gilbert and Darius Rucker.
"The Outlaw Side of Me", hit the stands on June 16th, it is a compilation of 14 tracks, each narrating the honky tonk life and times of Janson's colourful journey. The album is a hit through and through. One of the easiest albums to listen to from beginning to end released this year. With hit singles "All I Need Is You", the previously released "Tap That", and the extraordinary cross-genre collaboration "21 Forever".
Perhaps the ultimate recognition that this young talent is making his way to country royalty is the key recognition this album has gotten from the likes of Dolly Parton & Slash. Parton's legendary voice is featured on the single and Slash takes away the song with a 3 minute solo that goes all the way until the very end of the song. An ode to growing up the song is number 11 on the album.
"There's a time for young and dumb
For lovers, lines and songs
You go to bed in the morning after you've stumbled in at dawn,"
"Write your story but turn the page
Don't be afraid to act your age,"
Two standout tracks feature industry giants Brantley Gilbert and Darius Rucker, augmenting the album with their unique vocal prowess.Janson declared "The Outlaw Side of Me" as his favorite album to date, citing the joy derived from creating the music and his love for the songs that he has put together.
Having achieved remarkable success in the country music scene with four Platinum certifications for his singles "Buy Me A Boat", "Good Vibes", "Drunk Girl", and "Fix A Drink", Janson's newest piece of art is set to take fans on a heartfelt, and riotous exploration of that raw country-rock love.
Chris Janson, a Grand Ole Opry member and multi-platinum performer, is country's new generation. "Fix A Drink," "Good Vibes," and the triple platinum "Buy Me A Boat" were self-penned No. 1s, while "Done," "Things You Can't Live Without," and "Drunk Girl" were more intellectual. Tim McGraw ("Truck Yeah," "How I'll Always Be"), Justin Moore ("Off The Beaten Path"), Cody Johnson ("Let's Build A Fire"), and Hank Williams Jr. ("God Fearin' Man," "Those Days Are Gone") employ Janson's tunes. Live performances showcase his heart-on-the-four-wheeler lyrics. Janson, named "a live legacy in the making" by Rolling Stone, plays at the nation's biggest country festivals, tours, and surprise performances. The harmonica-forward multi-instrumentalist has been young country's go-to for a decade, writing songs from his personal experiences. Janson headlines his 2023 tour and his BMLG debut single, "All I Need Is You," is his biggest radio hit.