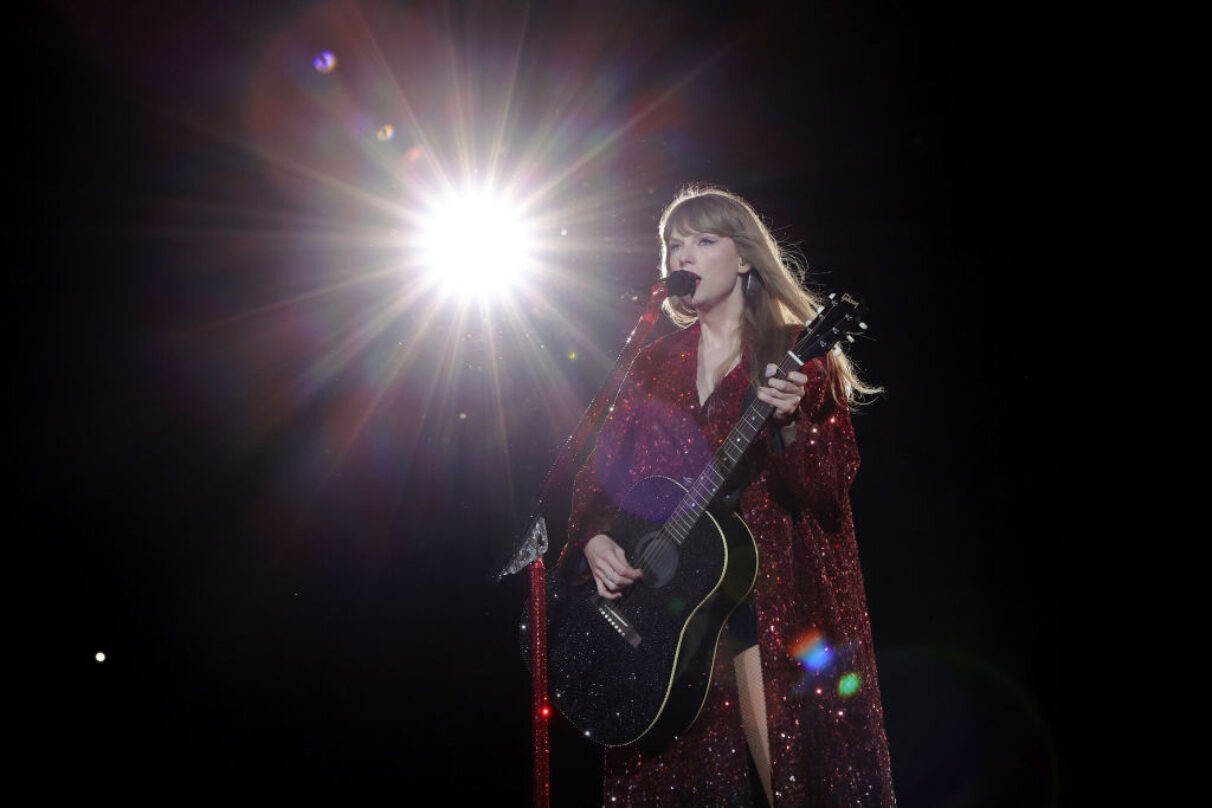 Taylor Swift Announces The Eras Tour Dates in Latin America & Fans Have No Chill
Taylor Swift is extending her Eras Tour into Latin America. Today (June 2), the pop superstar announced new concert dates in countries like Mexico, Argentina, and Brazil.
Back in March, Swift kicked off the Eras Tour in the U.S. Her stateside tour run will wrap up on Aug. 9 at the SoFi Stadium in Inglewood, CA. The "Love Story" singer is performing her hits from all 10 of her studio albums on this tour.
For those Swifties in Latin America who were longing for the Eras Tour to visit them, they're in luck. Swift will kick off the Latin American leg of the tour on Aug. 25 in Mexico City. She will perform three back-to-back dates at the emblematic Foro Sol stadium. On Nov. 9, Swift will bring her tour to Buenos Aires, Argentina, performing two concerts at the Estadio River Plate. She will also perform in São Paulo, Brazil, that month at the Allianz Parque, where she is booked for two dates.
Sabrina Carpenter will be opening for all the concerts on the Latin American leg. Moreover, additional dates will be announced soon. 
Swift's fans in Latin America are excited for her to bring the Eras Tour to their countries. "I'm shaking and crying, no mames, I can't believe it," wrote one fan in Spanish on Twitter. "Taylor Swift in Mexico with tickets only available to residents of the country." Another fan wrote, "SCREAMING IN TAYLOR SWIFT SHE'S COMING TO ARGENTINA." 
With the difference in ticket prices and demand between the U.S. and Latin America, fans are already scheming how to keep people from traveling south of the border. "There's a vicious cartel called "Los Robagüeras" that roams Mexico City's streets attacking concert-goers without a mexican postal code," wrote one fan on Twitter. "If I were you, I wouldn't come. Specially on the last week of August when they have their yearly killing celebrations."
Other schemes to secure tickets include getting all your employees to try to get tickets for you and incentivizing them with a bonus, "Willy Wonka and the Chocolate Factory" style. "I have a friend who's going to make their employees register for Taylor Swift tickets and will give a bonus to the one who gets it," they wrote. 
Last week, Swift released a deluxe edition of her album Midnights. Among the new tracks were a remix of "Karma" featuring Ice Spice and "Snow On The Beach" with more vocals from Lana Del Rey. 
For more information on the Eras Tour in Latin America, head over to Swift's website.