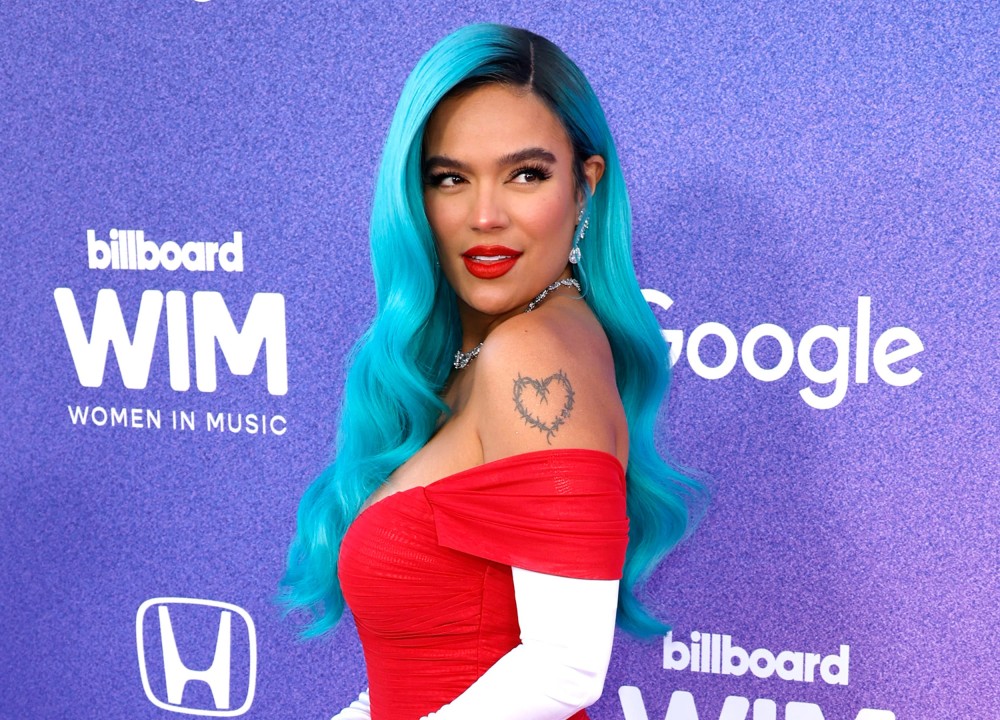 Taste Takers' Keyla Marquez shares her tips to find the best vintage outfit
While streaming electronically is the standard when it comes to listening to music these days, the mechanisms of yore have slowly come back into fashion. Vinyl collections, cassettes, and even CD players have almost become as popular as they once were. In taking advantage of said craze, Colombian singer Karol G partnered with a Japanese artist to customize her own CD player.
The Japanese artist Shishidomia's work attempts to shed light on diversity and social acceptance, so they teamed up with Karol G to bring their collab box set to the world. The description on the website reads, "To celebrate the power of women everywhere, the Latin star @karolg teamed up with the talented @shishidomia to put together a limited-edition box set that reflects the unique connection between art and music."
The box set includes four items: Karol G + SHISHIDOMIA CD Player, Karol G + SHISHIDOMIA Pouch, Karol G KG0516 CD with new alternate art by SHISHIDOMIA, and Karol G + SHISHIDOMIA G.A.S. Trading Cards (pack of 5). It's currently available for purchase and costs $270 — a portion of the proceeds will go to the Con Cora Foundation, which supports women in vulnerable situations.
This is just one of the many exciting accomplishments that Karol G can look back on including her recent debut set at Coachella, her collab with Becky G "MAMIII," which is climbing the Billboard charts — sitting at No. 15 on the Hot 100 and No. 4 on the Global 200 singles chart. In talking about her collab with Karol G, Becky G told Zane Lowe in a new interview, "​​I had been wanting to do something with Karol for so long and it just felt right."