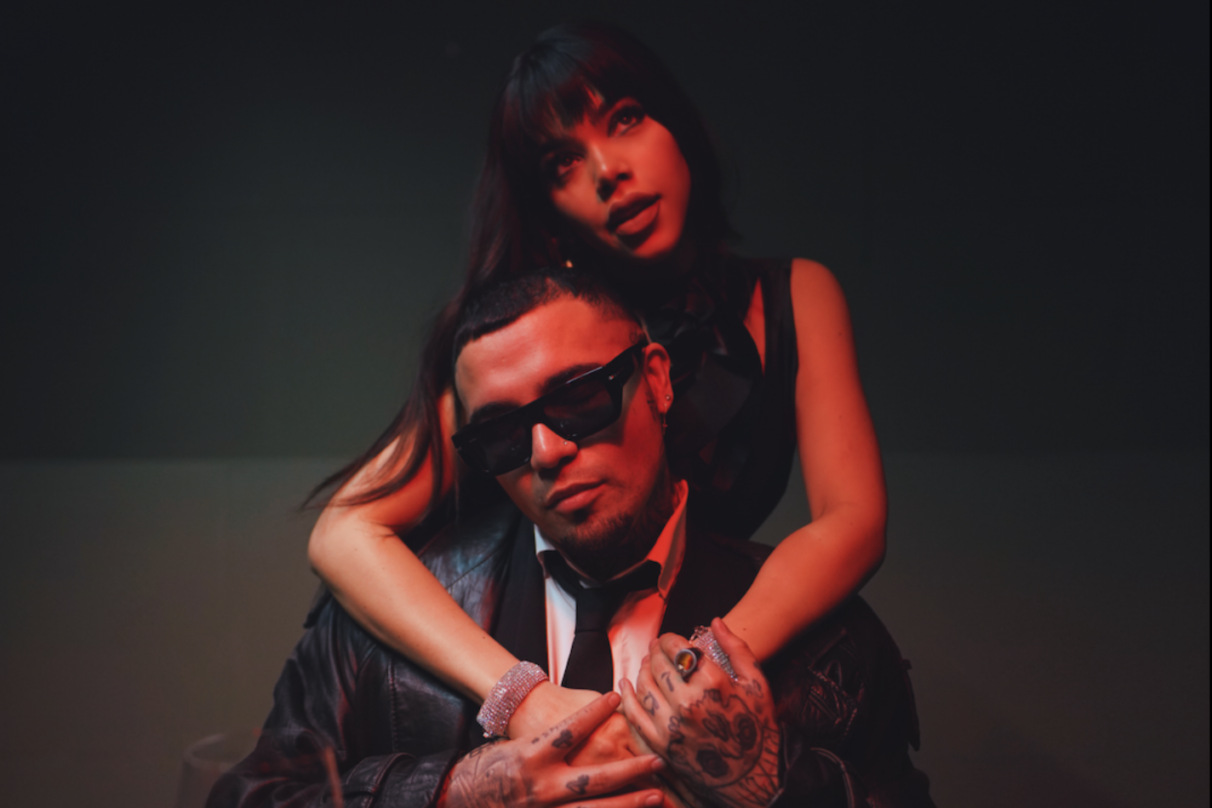 WATCH: Kenia Os & Gera MX Put Breakup "Rumores" to Rest in Steamy Music Video
Kenia Os and Gera MX are tired of the lies about their relationship. Last night (Apr. 13), the Mexican power couple dispelled separation gossip with their steamy "Rumores" music video.
In the past year, Kenia Os and Gera MX shared parts of their relationship in posts on social media. Recently, the media circulated rumors that there was trouble in paradise for the couple and that they had separated. With her new single "Rumores," Kenia sets the record straight that she is very much in love with Gera, and their relationship is going strong.
"Gera is an artist I know very well," Kenia shared in a statement. "When I heard the track with Gera I said, 'Wow, yes this is everything I imagined.' He gave it that flow that I knew he would." 
Kenia and Gera previously collaborated in 2020 for her single "Diamantes." She reunites with him for "Rumores." In the sultry reggaeton track, Kenia puts the breakup speculation to rest by singing about their hot-and-heavy romance. Gera MX turns up the heat with his guest verse while rapping about how she drives him wild. The couple flips off the rumors with a celebration of their love.
"We stepped outside our characters a bit," Gera MX added. "We stopped being Daniel and Guadalupe to be Gera Mx and Kenia Os. We amplified our own universe."
The "Rumores" music video is just as sexy as the song itself. The two artists share many close and cozy moments on camera. They live the high life together while leaving the lowlifes speaking ill of their relationship in the rearview mirror. 
Next month, Kenia Os will be wrapping up her U.S. tour with the last five dates. Last Oct., she released her K23 album, which features the viral hit "Malas Decisiones."
Check out the "Rumores" music video below.