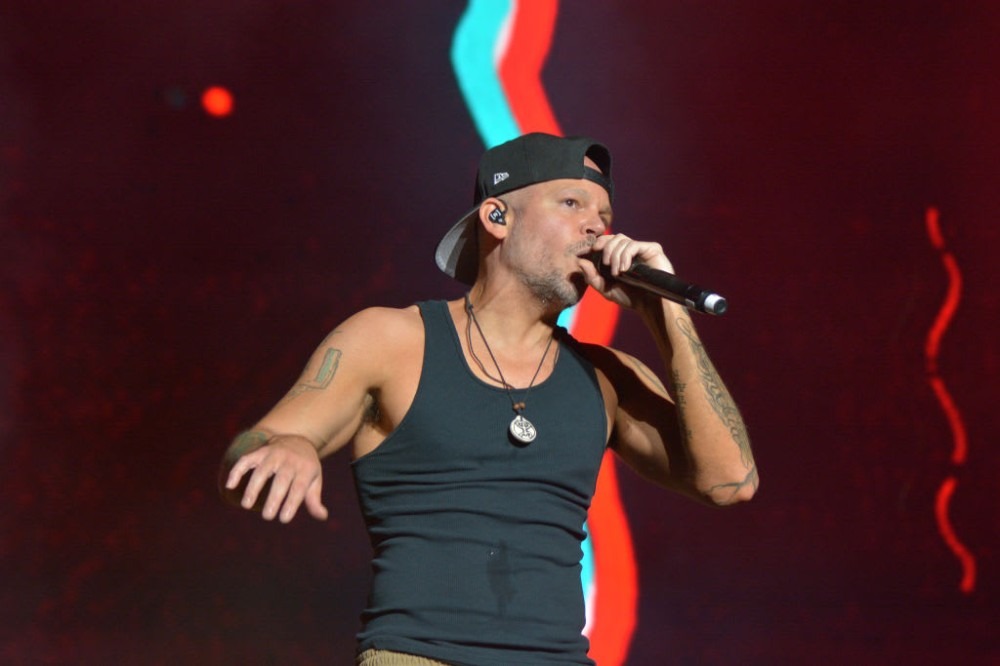 Residente Responds to Cosculluela's Diss Track in Sarcastic Social Media Posts
It looks like Residente's well aware of Cosculluela's diss track, which was released yesterday (Aug. 31). However, he seems to be indirect with his responses. His subtle responses include a photo posted by Tokischa and a video message from Residente's brother.
In what appears to be a response to the diss track, Tokischa posted a photo of her and Residente holding a cellphone showing a selfie of Villano Antillano. They are both sticking their tongues out toward the "Besties" rapper. 
"El sandwich de salchicha," Tokischa wrote as the photo's caption. Villano replied with, "Ayyy, q rico."
But it didn't stop there. Today (Sept. 1), a video featuring Residente's brother, Gabriel, appeared on the rapper's Instagram. In the video, Gabriel alleges that a neighbor sent him an audio clip of someone asking him negative things about René (Residente) to use on Cosculluela's diss track.
He says he wants to help Cosculluela because he hasn't spoken to his brother in months. In the video, he advises Cosculluela on what to say on the next diss track to make it better. He claims that Residente dyes his beard and that he tans himself to appear of Caribbean descent. He also advises him to call his brother a communist and says that René must be a hypocrite for having a "gringo" passport, among other sarcastic-sounding points that could "help" the "Te Busco" rapper on his next tiraera.
"Taking advantage of the fact that René is sleeping to upload this message," Gabriel wrote on the Instagram post. "PS: Mr. Cosculluela, I forgot to mention that the entire town of Trujillo Alto thanks you for all the help you gave us, unlike René, who has abandoned us? The glory is God's and nobody else's?." 
But what's Residente actually up to? We're all eyes and ears for what happens next.