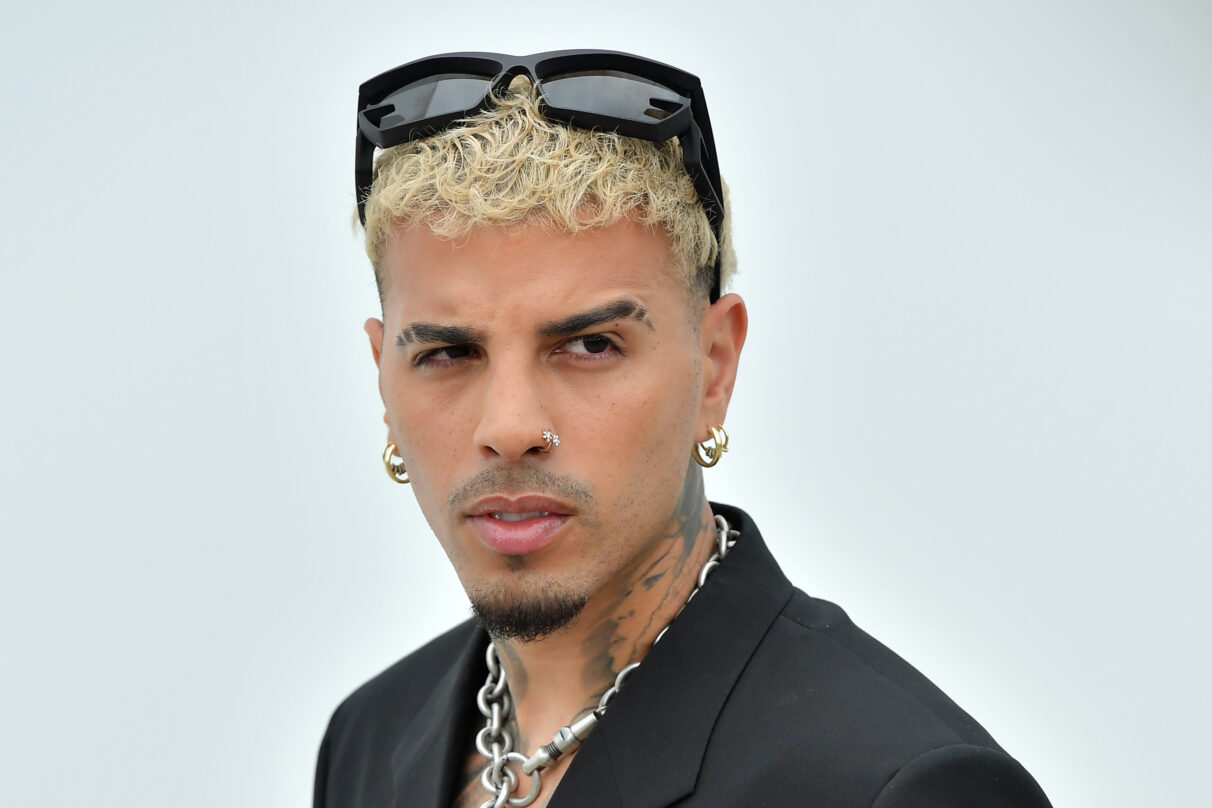 Rauw Alejandro Does Major Cleanse of His Social Media – Including All Things Rosalía
All eyes are on Rauw Alejandro and Rosalía after they announced their split. Now, people are noticing Rauw's every move online, too. Following the release of his post-breakup song, eagle-eyed fans saw yesterday (Aug. 17) that the Puerto Rican artist unfollowed everyone on his social media–including his ex-fiancé. He also deleted his Twitter/X account. 
However, he didn't just stop following Rosalía; he stopped following everyone on Instagram. He also deleted all of his photos from his Instagram grid. Last week, stans of each artist noticed that Rauw erased his pictures of his ex from the social media app, save a photo of hers in a carousel promoting his album. Now, it appears he scrapped everyone and everything from his past. Currently, Rauw's only social media account with the former couple's existence is his TikTok.
Social media users are chattering online about the sudden news. A social media user wrote: "Rauw Alejandro deleted his entire feed." Another social media user said, "Rauw Alejandro has officially unfollowed Rosalia on Instagram," with a side-eyeing GIF. 
Others emphasize that he unfollowed everyone, not just the MOTOMAMI singer: "But Rauw Alejandro didn't just unfollow Rosalia; he deleted everything and unfollowed everyone. I haven't checked his alternate account, but I guess it's the same."
Some internet users are pointing out that he first unfollowed Rosalía's second account, "holamotomami," and that when fans noticed, he decided to pull the plug on everyone. A fan wrote: "After people realized that Rauw Alejandro unfollowed holamotomami, he has unfollowed everyone. In addition, he has followed Rosalía again from his secondary account 'elzorro'." Rauw's second account, "elzorro," currently follows both the Spanish artist's Instagram accounts.
On the other hand, Rosalía still follows both Rauw's Instagram accounts on her main account and continues to have the former couples' photos online. She has not posted anything new on her social media grid since July 24, when she finished her Motomami tour. However, she briefly spoke on the separation on an Instagram story (July 27). She wrote: "I love, respect, and admire Raul very much. Don't pay attention to the movies, we know what we have lived through. This moment is not easy, so thanks to everyone for understanding and respecting."