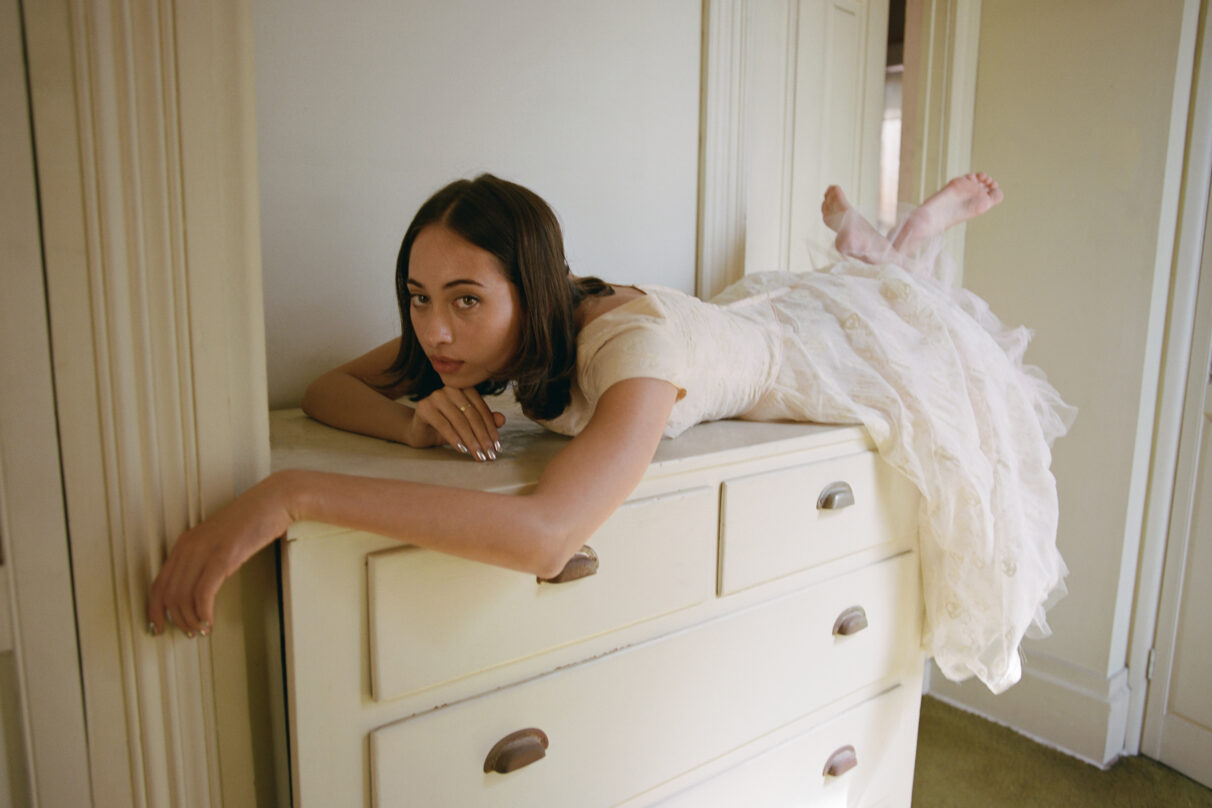 PREMIERE: Sofía Valdés Dives Into Her Feelings in 'Midnight Freak-Out'
Sofía Valdés is diving into her feelings in her new single "Midnight Freak-Out." To accompany the new heartfelt track, the emerging Panamanian singer-songwriter is premiering her cinematic and artistic music video exclusively on Remezcla today (June 8). 
"The idea in the concept of the song happened in a few minutes, there was this beautiful track, and I just started singing melodies to it, and for the first time after writing this song melodically, we knew it was the direction of the album or at least part of the direction," Valdés tells Remezcla about the song's creative process. "What was kind of funny is that the lyrics took me months to write after that. I wanted to talk about something real that I was feeling."
The track ended up narrating Valdés' immigration experience. During the pandemic, she moved from Panama to Los Angeles, feeling alone and missing her loved ones. Almost two years later, she's finally settling in. "I am a year and a half in, and I'm starting to finally feel somewhat comfortable. It's okay to not fit in right away. I think focusing on my work and keeping my head down was what helped me the most. At times, I didn't even know why I even made the move in the first place," she shares.
At the start of the poetic music video, we see an empty bedroom with candle decor on the floor. The next frame shows the singer-songwriter in a dark bathtub before following her under deep sea waters. Sonically, Valdés' echoing vocals call out for love, affection, and motivation as she sways through a dark abyss. Her ethereal voice, paired with a touch of reverb, creates a particular melancholic sentiment that makes her croons all that more entrancing. At the end of the video, she's shown in the same empty bedroom, finally out of the endless sea.
The music video's underwater scenes are more than meets the eye. The underwater symbolism portrays her-then fear of loneliness and unsettlement. "The video captures a time when my fear felt so intense that it felt like I was underwater, and I couldn't go back up to the surface to take a breath," she recalls. "I kind of like the feeling in the video that I'm in the water for a little bit longer than I should."
Now, with a clearer head on her shoulders, Valdés is set to release her debut album later this year. She also plans to tour again finally.
Check out "Midnight Freak-Out" below.