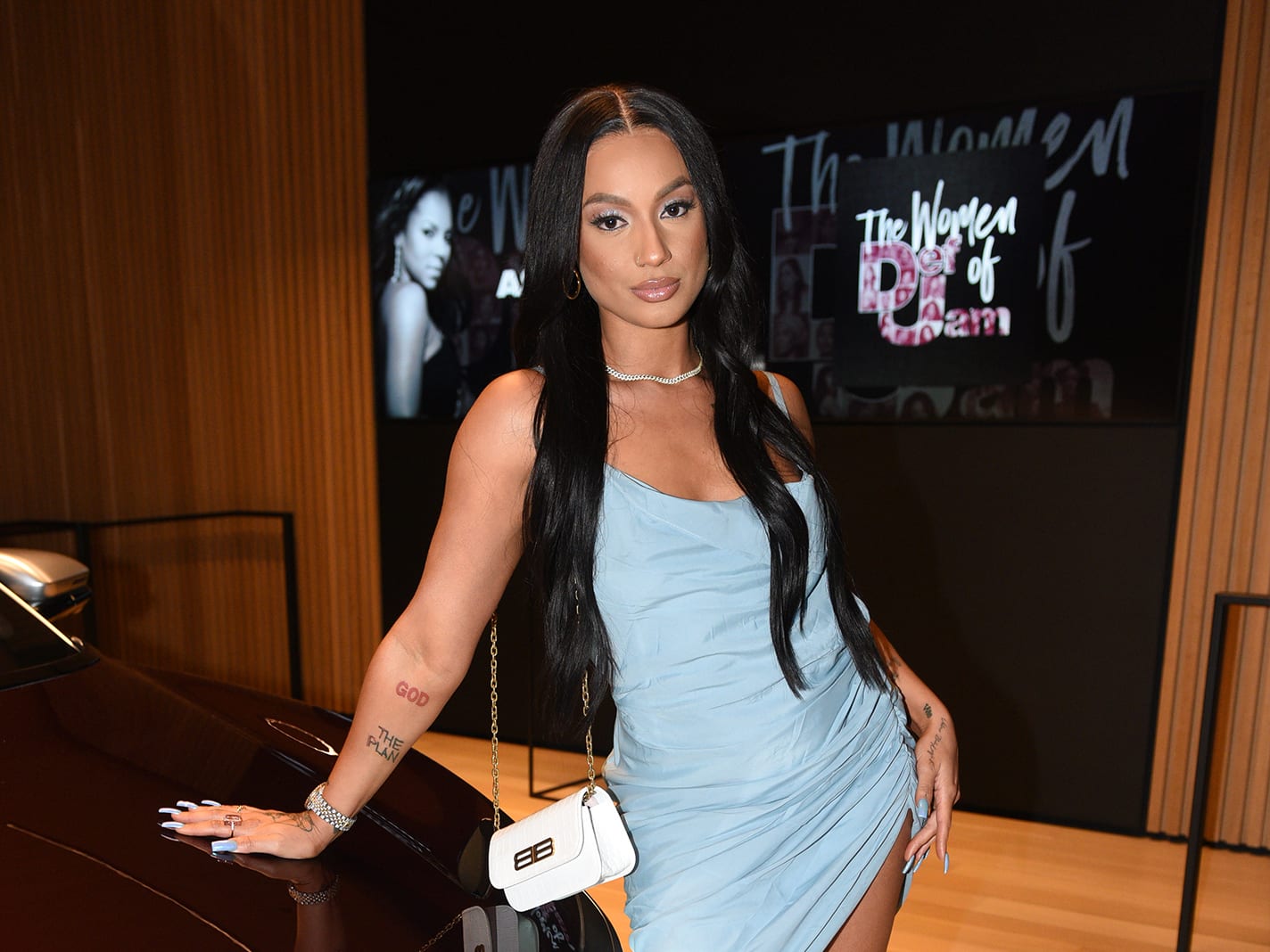 DaniLeigh Addresses DaBaby Controversy in New Interview
DaniLeigh released a new single titled "Dead to Me," in which she speaks about a man who has "toxic energy," a word she used to describe her ex-boyfriend, rapper DaBaby, in a new interview. The singer sat down with iHeartRadio's Angie Martinez to talk about new music, what it's like to co-parent with her ex, and the very public Instagram Live argument they had in Nov. of last year.
The interview started with Martinez complimenting DaniLeigh on her adorable 8-month baby whom she had with DaBaby. The conversation then moved on to the very public spat that DaniLeigh had with her ex-boyfriend on Instagram live in Nov. During the live, the two artists were seen having an argument that she says DaBaby has since not apologized for.
"It was very triggering, very sad," she tells Martinez. "I wish it didn't happen because I don't want my baby to see that later on in life. But she'll grow to be her own person and to be able to take things in."
When Martinez asked DaniLeigh how she felt she would explain the debacle to her daughter, the singer responded that it's dependent on how her daughter grows up. "The only responsibility I have is to raise her to be a strong woman. She'll feel how she feels. She's her own person," she says.
According to Rolling Stone, police were called on DaniLeigh and they responded to a domestic assault call. A statement in the incident report read, "As a result of the investigation, [DaniLeigh] was served with a Criminal Summons for Simple Assault. Officers also obtained additional information that led them to charge [DaniLeigh] with a second count of Simple Assault from the incident on Nov. 14."
DaniLeigh tells Martinez that her new EP titled My Side will focus on themes of "closure." She said that the new project is "closure for me to just move on for my next chapter in life and just focus on having fun and being a mom and living life in a positive light."
Watch the interview below.