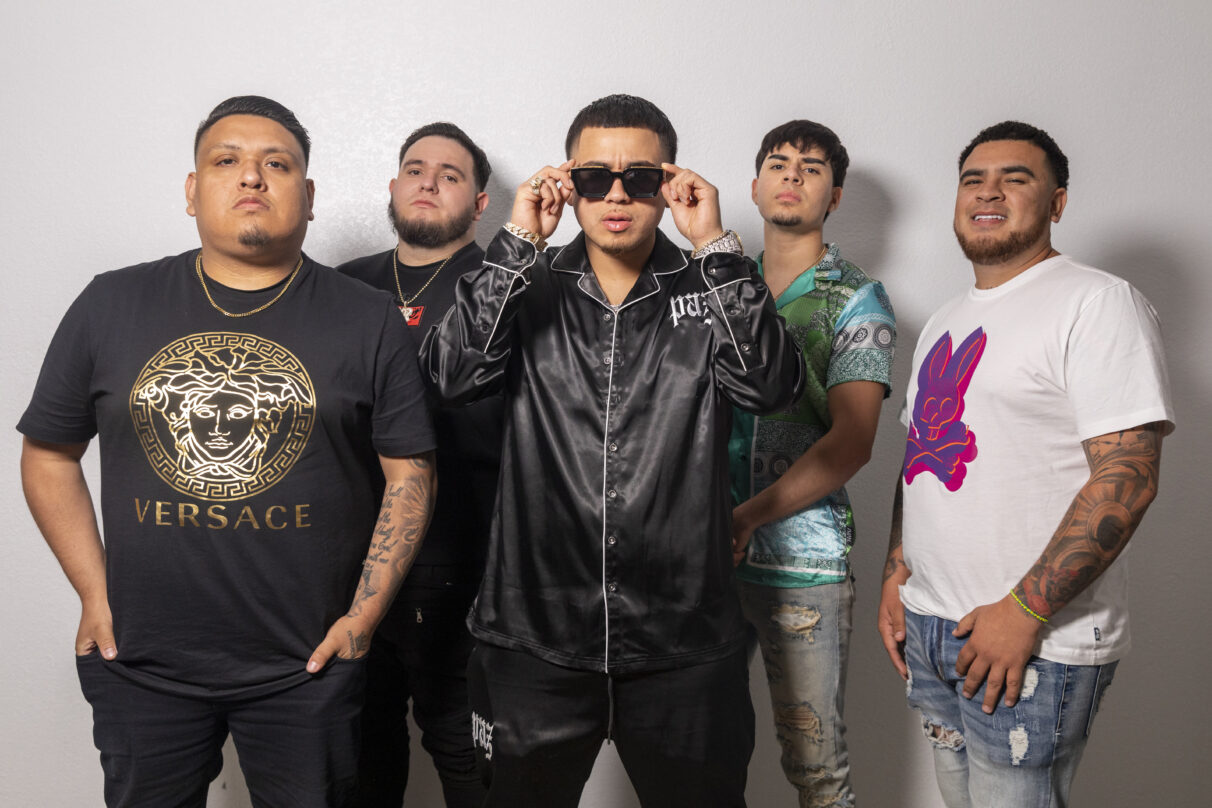 Peso Pluma & Fuerza Regida Could Be Investigated for Tijuana Show Cancelations
Within a month, Peso Pluma and Fuerza Regida canceled their concerts in Tijuana, Mexico, due to alleged death threats by an organized crime group. Though authorities never legitimized the threats, the city's mayor, Montserrat Caballero Ramírez, is now taking a closer look at the cancelations.
Both acts were allegedly threatened by the Jalisco Nueva Generación Cartel (CJNG) through narcomantas – banners put up by cartels in public places with specific warnings or messages – before their scheduled concerts in the city. Peso Pluma's alleged threats appeared on Sept. 12, more than a month before his concert, originally set for Oct. 14 at the Estadio Caliente, which has a capacity of approximately 27,000 people. Fuerza Regida's alleged threats appeared on Oct. 2, only four days before their scheduled show at the same venue on Oct. 6. Artists that have previously performed in this venue include Shakira, Wisin y Yandel, and Daddy Yankee. 
Now, Caballero Ramírez is looking into whether the cancelations were due to other motives, as opposed to cartel activity. In a press conference yesterday (Oct. 3), the mayor said the cancellations could be over low ticket sales, claiming neither act sold more than 10,000 tickets. She reiterated that proper security at the concerts was guaranteed and that the cancelations could allow the artists to "wash their hands clean" of the situation, or in other words, get out of the low-performing concert. 
Caballero Ramírez said that the situations concerned her so much that she made it her "personal task" to look up what "groups" these artists were singing about, possibly referring to the cartels mentioned in their respective narco corridos. "Why does it concern me?" she told the press. "Because I am going to request that singers of that style and of that type [of music] be investigated for money laundering issues."
Moreover, she also said the cancelations could be the promoter's fault, saying they weren't transparent about the ticket sales of both concerts since the same company organized them. Peso Pluma's show was promoted by Music Vibe while Fuerza Regida's was promoted by La Familia Presenta. It's unclear what links the two companies. Remezcla has reached out for comment to both companies for clarification.
"If this continues to happen in Tijuana, I'll [keep pointing out] all the promoters of those kinds of singers. I'll be pointing out how many [tickets] they sold, what [organized] group they sing to, etc. They will not keep making fun of Tijuana," she concluded.