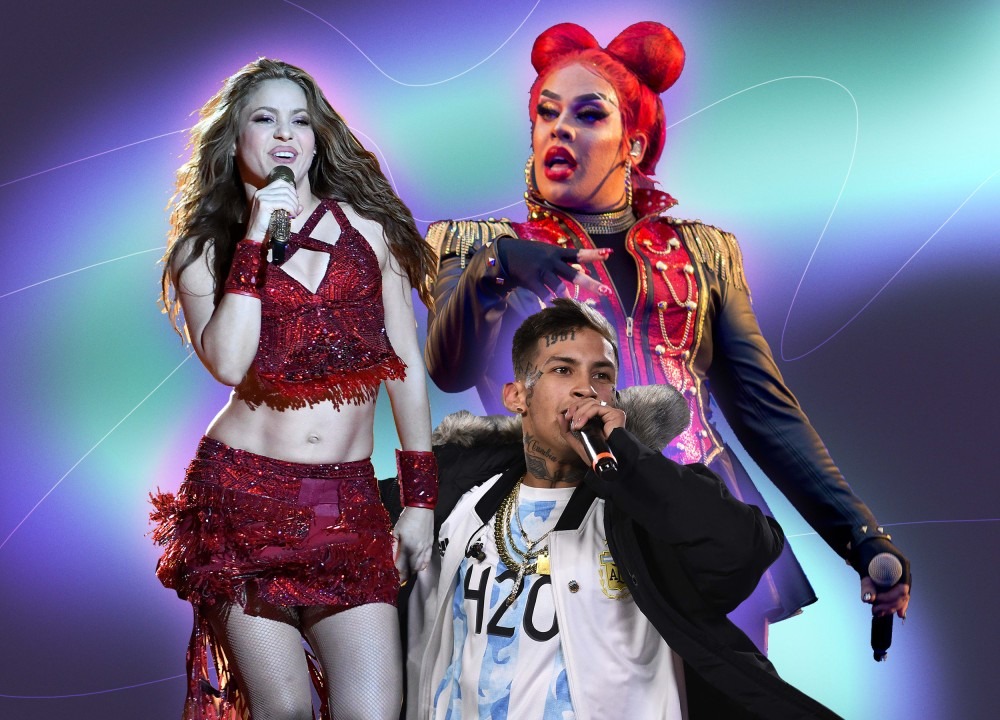 Op-Ed: U.S. Pro-Choice States Should Take Note From This Puerto Rican ProgramOp-Ed: U.S. Pro-Choice States Should Take Note From This Puerto Rican Program
The U.S. Supreme Court officially overturned Roe v. Wade today (June 24), ending the constitutional right to an abortion. This decision means abortion rights will be rolled back immediately in about half of the U.S. States. In response to the news, Lin-Manuel Miranda's mother, Dr. Luz Towns-Miranda, along with her colleague Frances Collazo, the Co-Executive Director of Profamilias co-wrote this letter, shedding light on how it will affect citizens in U.S. territories like Puerto Rico, and also what states can learn from the Profamilias program. 
In early winter 1973, just after Roe v. Wade made abortion legal nationally, I became pregnant. I, Luz Towns, was 21 and had just survived cancer. I knew that I wanted to have a child, but what was so powerful about that moment was that I could decide what to do with my body. It is why I continue to be an advocate for reproductive rights, and our family strongly supports organizations like Profamilias and programs such as Programa de Capacitación Médica Feminista: Yo Decido, a program dedicated to training medical professionals to provide abortion care.
We are on the brink of a massive shift for generations of women, especially those in politically hostile and/or remote communities. Yes, women will still have the freedom to choose in 24 states in the continental U.S., and more states will move to add protection through their state's constitution. Still, many will be forced to drive or find transportation and travel hundreds of miles for access. Others not in the continental U.S. will have to – if they can afford it – fly.
Many others, mostly people of color and/or young people, will have no other option than to put their life at risk by choosing an unsafe abortion. The circumstances for women in most continental U.S. states are financially, emotionally, and logistically challenging and life-threatening.
It is not just the legality of the procedure that will become a barrier.
How does the potential revocation of federal protection for abortion affect U.S. territories, especially Puerto Rico? How is Puerto Rico confronting abortion access barriers? Let's talk about Profamilias (Families Planning Association of Puerto Rico) which is a Partner Organization of Fòs Feminista: International Alliance for Sexual and Reproductive Health, Rights, and Justice.
Profamilias is the only grassroots nonprofit organization in Puerto Rico offering access to contraception, sexual education, and since 2010, abortion care. They also advocate against bogus Targeted restrictions on abortion providers (TRAP) laws and other legislation that threatens access to reproductive healthcare. If we lose federal protection to abortion, it will remain legal in Puerto Rico. However, it is threatened by more than 10 (and counting) anti-abortion bills. Recently, we have seen increased persecution of abortion. providers and clinics by anti-rights groups and right-wing political parties.
Meanwhile, Profamilias continues against all odds to increase safe abortion access on the island. A feature unique to Profamilias is One unique feature of Profamilias is Programa de Capacitación Médica Feminista: Yo Decido, atheir program dedicated to training medical professionals to provide abortion care.
In Puerto Rico and many U.S. states, we found that most abortion providers were men over the age of 60. We realized that provider shortages would continue to worsen without training individuals, especially in a small archipelago where accessible reproductive health care is limited by its geographical boundaries. We also saw that Puerto Rico's medical programs were not providing training in first-trimester terminations — and not because of a lack of interested students.
This program trains and compensates Puerto Rican doctors to become certified abortion providers. This easily replicable program aims to increase abortion access and fix gaps in abortion care throughout the island. To date, the program has trained 12 providers in first-trimester termination, which is twice the number of physicians trained than the whole island had before the program started. It also has equipped providers to include abortion care in their existing medical practice, reducing barriers to equitable and inclusive abortion access outside traditional reproductive health clinics and the metropolitan area. This is just the start.
Pro-choice states like Colorado, New Mexico, Nevada, Illinois, and others have an opportunity to implement similar training programs to meet the expected increase in out-of-state patient demand.
It is time to be proactive as we face a future without Roe. It is time to build training programs to expand capacity, pass pro-choice abortion legislation to expand access, support abortion funds across the country to cover the added travel expenses for out-of-state patients, and guarantee the operation of our existing abortion providers.
Now, it's up to us. How will you be proactive today?