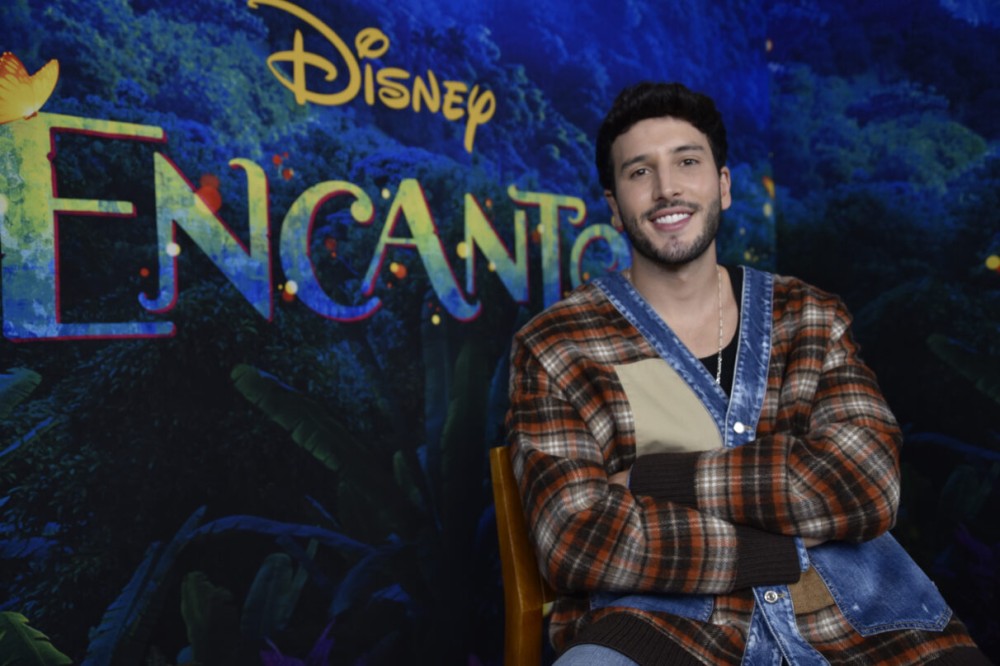 Monsta X Talks Latine Collabs & Where They Want To Tour Next in Latin America
Encanto, Disney's grandiloquent love letter to Colombia, is an undeniable and heartwarming classic. The film was just announced to have secured two Oscar nominations, one of which being Best Original Song with "Dos Oruguitas," the folkloric sentimental opus of the film. The track was written by the multi-hyphenate artist Lin Manuel Miranda and sung by Colombian singer-songwriter Sebastián Yatra. If it wins, it will mark the second non-English sung track to win "Best Song" since 2005's "Al Otro Lado Del Río" by Uruguayan singer Jorge Drexler from The Motorcycle Diaries.  
We followed up with Sebastián Yatra this week following and talked about how he's feeling after the "Dos Oruguitas" nomination, the undoubtedly connective power of this moment, and his excitement at performing live at the Oscars on March 27. 
As a Latino, how does it feel to receive this nomination?
As a Latino, it's insane. I feel so lucky, this is a regalito de la vida from God. There's not much more of an explanation than that. It's a gift to be one of the very few Latinos to have this opportunity, and be one of the first Latinos to be at the Oscars ceremony singing in Spanish. I think that it is something historic for everyone and I hope this will be a new beginning so that every year, we are more present at these award shows. It is a ceremony that celebrates film every year, but now it is opening to become a celebration of the cultures of all countries.
Who was the first person you called?
The first person who, actually, called me was Angel Kaminsky, the president of Universal Music Latino, who has helped me so much and who I love so much. At the same time, his sister, Paula, my manager called me, so I was there holding two cell phones together and celebrating. Then, Angel started to cry, and Paula started to cry, and it was a crazy moment for me because it really made me understand the magnitude of this nomination. It made me understand what the song transmits and how very important this is for our culture, not just for Colombians, but for Latinos in general. Because Angel and Paula, they're Argentinian, and were so emotional about it. I guess that, for them, who have seen me grow so much over the last few years, to see me standing in this moment, this very singular moment, must have been so beautiful for them to see, from the outside. Now, imagine what it's like to live it [laughs]. I am filled with so much love and so much gratitude.
What is your dream with this nomination?That the song continues to touch the hearts of the people, which is why I do all of this. That Encanto stays a favorite and becomes one of those classics. It feels like a dream to say I'll be singing in Los Angeles on March 27 at the ceremony. And the real possibility that "Dos Oruguitas" will be taking home an Oscar statue is something enthralling. I don't want to skip ahead to that moment, though, I'm just savoring the moment now.