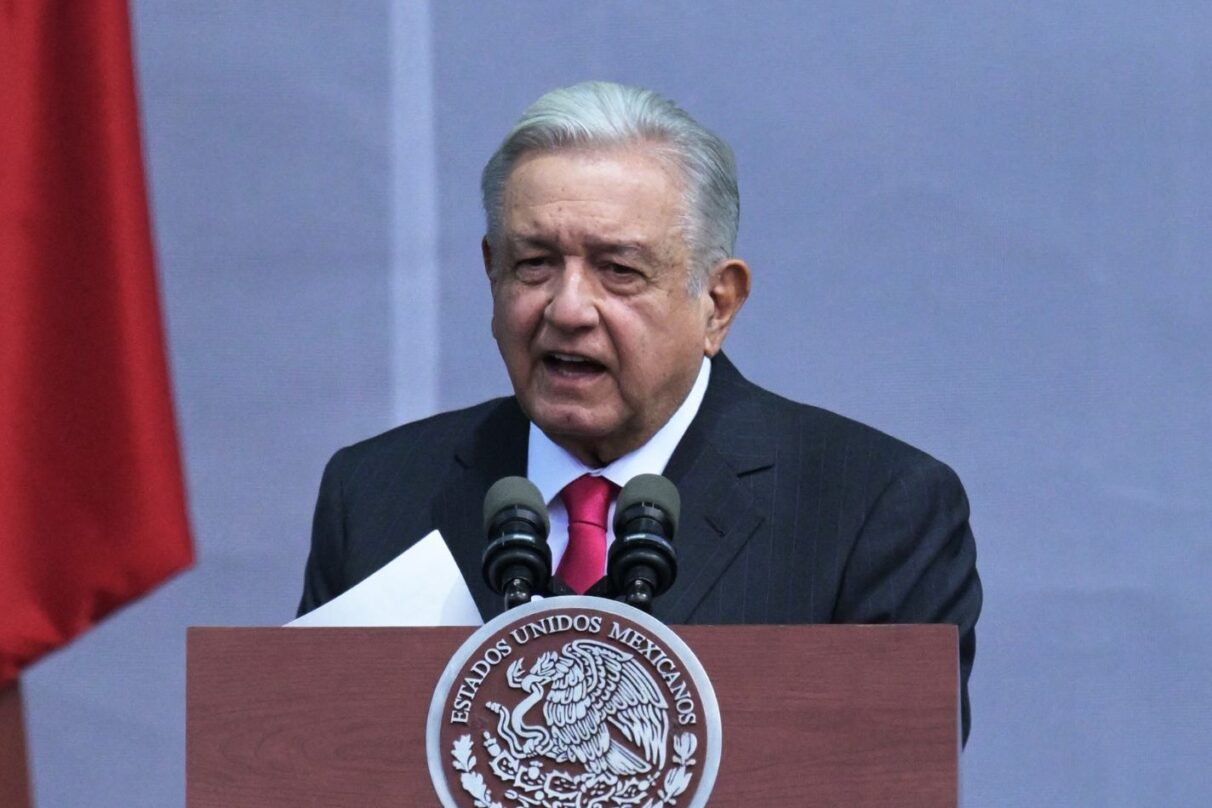 Mexico's President Criticizes Criminal Charges Against Donald Trump
U.S. President Joe Biden might not be making any comments on the recent criminal charges brought against former president Donald Trump, but there's another world leader south of the border who is making his opinion known.
On Wednesday (April 5), Mexican President Andres Manuel López Obrador criticized the case that led to Trump being arraigned and arrested on Tuesday (April 4). 
"Supposedly legal issues should not be used for electoral, political purposes," Obrador said during a press conference. "That's why I don't agree with what they are doing to ex-President Trump."
Trump was charged with 34 felony counts connected to hush-money payments he allegedly made to adult film star Stormy Daniels and model Karen McDougal to keep sexual affairs he had with them concealed before the 2016 presidential election. Trump is the first former or current president in U.S. history to be indicted. He pleaded not guilty to all charges on Tuesday.
López Obrador compared the arrest of Trump to the arrest of former Peruvian President Pedro Castillo late last year on charges of rebellion and conspiracy.
"It should be the people who decide," López Obrador said. The Mexican president added that he could not determine if Trump was guilty of the crimes he was arrested for.
While most world leaders have followed Biden and not made any remarks about Trump's legal woes, Andres Manuel López Obrador isn't the only one standing up for the former president. Hungary's autocratic Prime Minister Viktor Orban also recently showed his support for Trump on social media.
"Keep on fighting, Mr. President!" Orban tweeted. "We are with you."