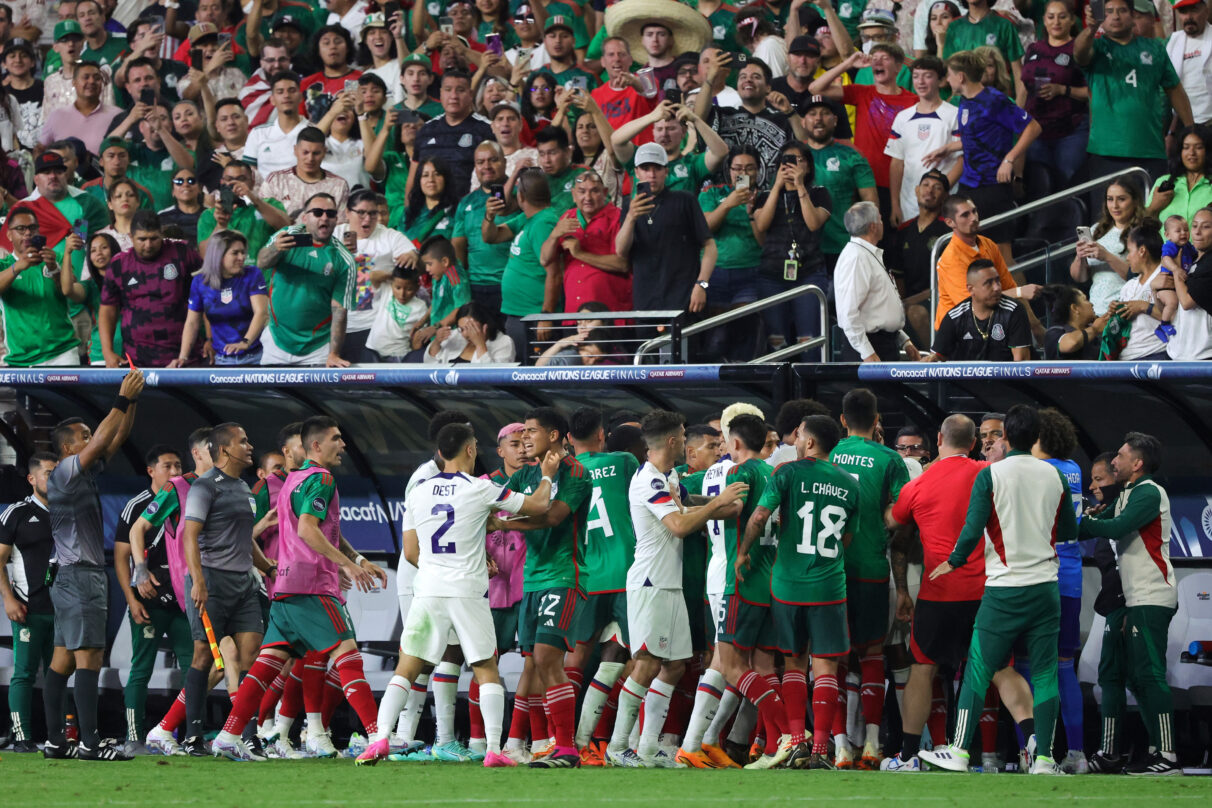 Mexico Fans Get Match Suspended After Chanting Homophobic Slur
Mexico is once again facing sanctions after fans engaged in homophobic chants during Thursday's CONCACAF Nations League semifinal against the United States. Play was halted in the 90th minute of the game because of the slurs, following FIFA regulations. When action resumed, 12 minutes of stoppage time were signaled, but continued chants caused the referee to end the match in the eight minutes of added time.
USMNT won the game 3-0 and advanced to the CONCACAF Nations League final against Canada.
The specifics of the chant – "puto" – a word that means male prostitute but that is commonly used as a slur against gay people, are deeply offensive and particularly reprehensible in the middle of PRIDE month. But this is far from the first time Mexico's supporters have been caught chanting this word.
In fact, the chant has long been a problem for Mexico's Fútbol Federation, with fines that total over half a million over the last few years. They have also been forced to play without fans as punishment. CONCACAF has previously played messages at games reminding patrons of their behavior because "our children are listening."But nothing seems to stop the practice, a big concern for not just Mexico but also the United States and Canada, considering the three countries are set to co-host the World Cup in 2026.
CONCACAF issued a statement after the game, strongly condemning the "discriminatory chanting."
"Chants heard during the game led to the activation of the anti-discrimination protocol by the match officials. Additionally, security staff ejected several fans for engaging in unacceptable behavior in the stadium," said the confederation in charge of fútbol in North and Central America and the Caribbean.
"These incidents were extremely disappointing and tarnished what should have been a positive occasion to showcase high-quality football in our region," the statement added. "The Confederation is in the process of urgently establishing further details and reports from security and match officials and will make a further statement in short order."