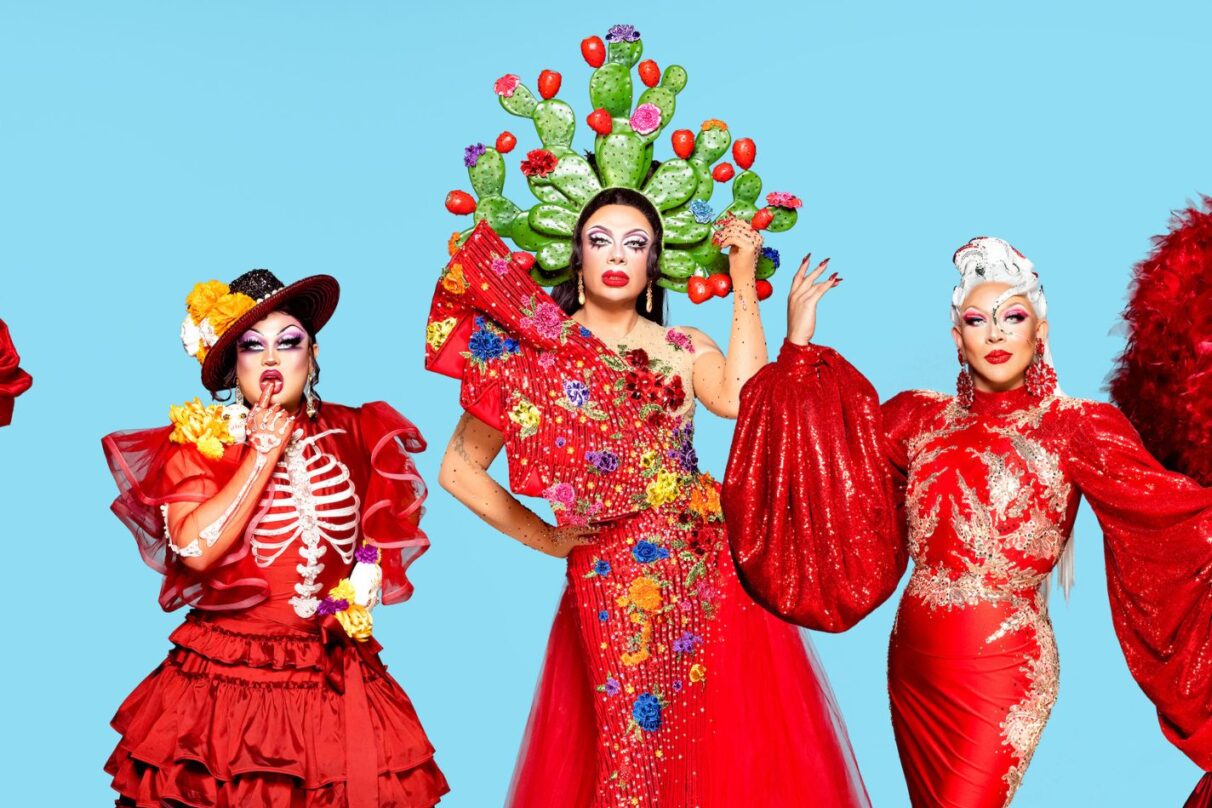 Meet the Queens Competing in the First Season of 'Drag Race México'
Eleven drag queens will be vying for the title of "Mexico's Next Drag Superstar." The full cast was revealed for the upcoming first season of Drag Race México.
Earlier this month at DragCon, Valentina and Lolita Banana announced that they will be the hosts of Drag Race México. Both drag icons competed in previous iterations of RuPaul's Drag Race, so they're ready to guide and mentor the contestants on the Mexican spin-off. Drag queens from throughout the country will be competing for the crown.
They are Pixie Pixie, Regina Voce, Margaret Y Ya, Argennis, Serena Morena, Cristian Peralta, Miss Vallarta, Gala Varo, Matraka, Lady Kero, and Vermelha Noir.
Mexico City, the capital of the country, has three queens competing for the crown.
Pixie Pixie's drag is influenced by goth culture, fashion, and Mexican surrealism.
Regina Voce competed in the drag singing competition Queen of the Universe last year.
Margaret Y Ya is a force on social media and YouTube. She interviewed fan-favorites from Drag Race at DragCon for Remezcla.
In the northern region of Mexico, Argennis will be representing the border town of Ciudad Juárez.
Serena Morena hails from Aguascalientes in the Bajío region. She and Argennis have been named the best drag queens in their respective cities.
In the western region, two contestants are representing Jalisco.
Cristian Peralta from San Pedro, Tlaquepaque has over 15 years of experience in the entertainment industry.
Miss Vallarta joins her and lives up to her name as a Puerto Vallarta native.
Like Peralta, Gala Varo is a seasoned entertainment performer. She hails from Morelia, Michoacán.
In the more central region, Matraka will be representing Guanajuato. Her drag is inspired by Latin American folklore. 
Vermelha Noir hails from Querétaro. Her drag comes from her experience with makeup artistry, performance, and character design.
In the south of Mexico, Lady Kero is hailing from Oaxaca. She draws inspiration from the history and culture of her hometown. 
Drag Race México will premiere on June 22 on MTV and Paramount+ in Latin America. The series will also stream on WOW Presents Plus worldwide. It will be available on Paramount+ in the U.S. as well at a later date.