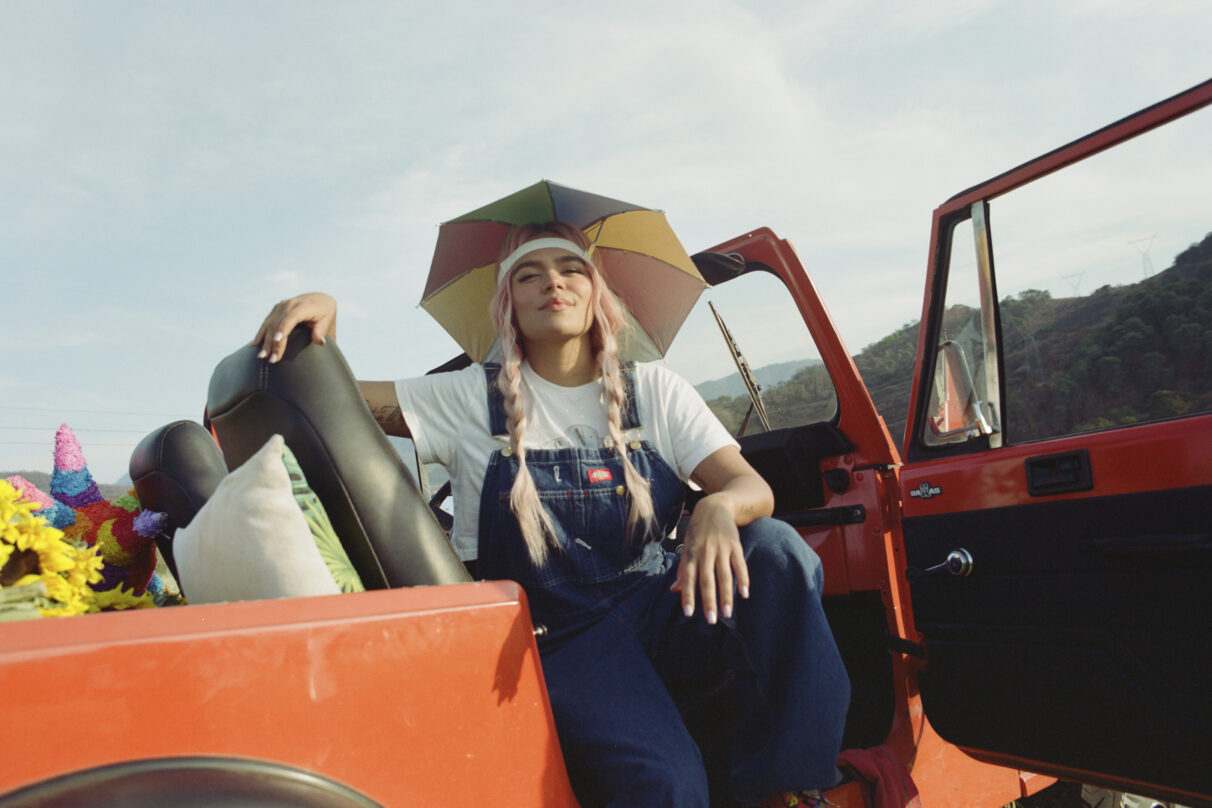 WATCH: Karol G Reimagines "Mañana Será Bonito" Songs on NPR Music's Tiny Desk
Following her surprising live duet with Alicia Keys, Karol G unveiled another surprise for her fans. On May 15, Karol G appeared on NPR Music's Tiny Desk Concert, singing reimagined versions of different songs off her latest album. She also talked about Mañana Será Bonito.
During her intimate and refreshing set, the Colombian superstar sang four songs from her latest album, Mañana Será Bonito. The mini-set starts with "CAROLINA," reimagined with a more sensual feel fit for the program's acoustic setting. After this rendition, she says how proud of her band she is, since it's a different kind of live performance without in-ears. Karol then "brings some Mexican vibes" and continues with "GUCCI LOS PAÑOS." She ends the heartfelt song by cheering with the audience as she takes a drink of mezcal.
The second half starts with "PERO TÚ," where she emphasizes her vocals in this fresh piano-driven version. The last song performed was "MERCURIO," which was a completely new bossa nova-inspired number. Before she starts the track, she said: "I need you please to listen [to] this version–so special, so amazing. I have to say, I don't know why I didn't think [of] this for the album because this sounds crazy in this song."
Fans are thrilled about the new Tiny Desk Concert. A Twitter user wrote: "I love Karol G's tiny desk performance ?? her voice is incredible and her all girls band was perfect. I need a full acoustic album plzzzz." Another social media user echoed the same sentiment: "@karolg reina release that album again but with Tiny's arrangements ??."
With the acoustic set, NPR also released an interview with the Colombian artist in which she talked about the start of her career, Mañana Será Bonito—which is her most successful album to date—, and how her hair dye color represents what she feels at the moment. 
She also talked about how she's aware of being a role model, and how she tries to set her "best example." Towards the end of the interview, she chats about how there are many versions of herself in the album, and that she wants to explore all of them. 
Watch Karol G's NPR Music's Tiny Desk Concert below.