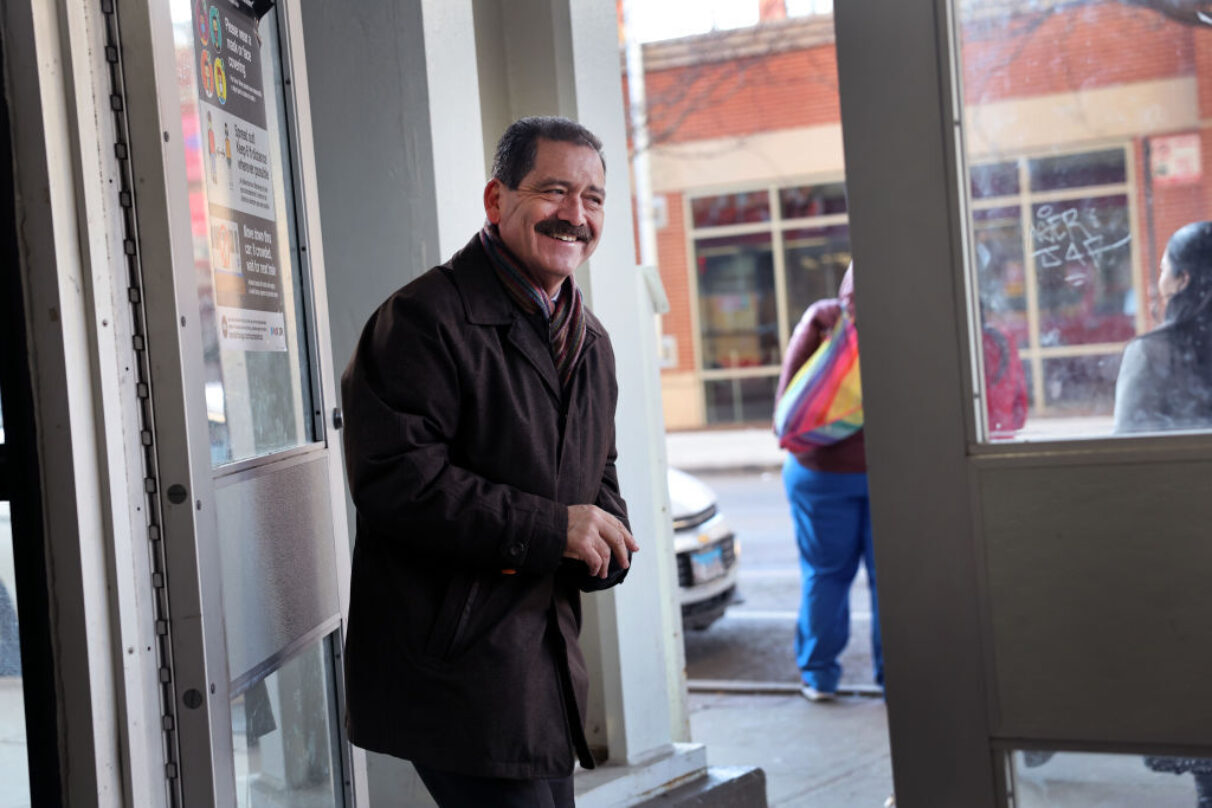 Meet Rep. Jesús 'Chuy' García, Running to Become Chicago's First Latino Mayor
Running on a campaign to reduce crime, U.S. Rep. Jesús' Chuy' García (D-Ill) believes he is the best person Chicago residents can choose to serve as their next mayor. If García wins the mayoral election on February 28 – or a runoff on April 4 – he will become the first Latino ever to hold the position in the Windy City.
"Given all the experiences that I have lived in Chicago, I feel I have the qualities to lead Chicago, to bring Chicago together and to get the city working again and restore a sense of peace, a sense of tranquility and inclusiveness in Chicago's life," García told NBC News.
The 66-year-old Democratic congressman has been in this position before. He ran unsuccessfully in 2015 but was able to push incumbent Mayor Rahm Emanuel into a runoff.
Born in Durango, Mexico, García moved to Chicago in 1965 at nine when his father was part of the Bracero guest-worker program. García received permanent resident status and became a U.S. citizen in 1977.
He has served as U.S. Representative from Illinois' 4th congressional district since 2019. He was reelected to his third term last year. Before taking his seat in Congress, García, who earned his master's degree in urban public planning and policy from the University of Illinois at Chicago, was a Cook County commissioner from the 7th district and an Illinois state senator from the 1st district.
As campaigning enters its final days, many political pundits think the race will be very close and likely go to a runoff in April. Recently, García has pushed back on comments made by current Mayor Lori Lightfoot about the race being a two-person battle between her and former school superintendent Paul Vallas.
"I think the mayor likes to construe things to put herself as a contender," Garcia told Chicago's ABC affiliate. "I think she has serious problems. She's not had … a good week and a half. She's trying to hang on for dear life."