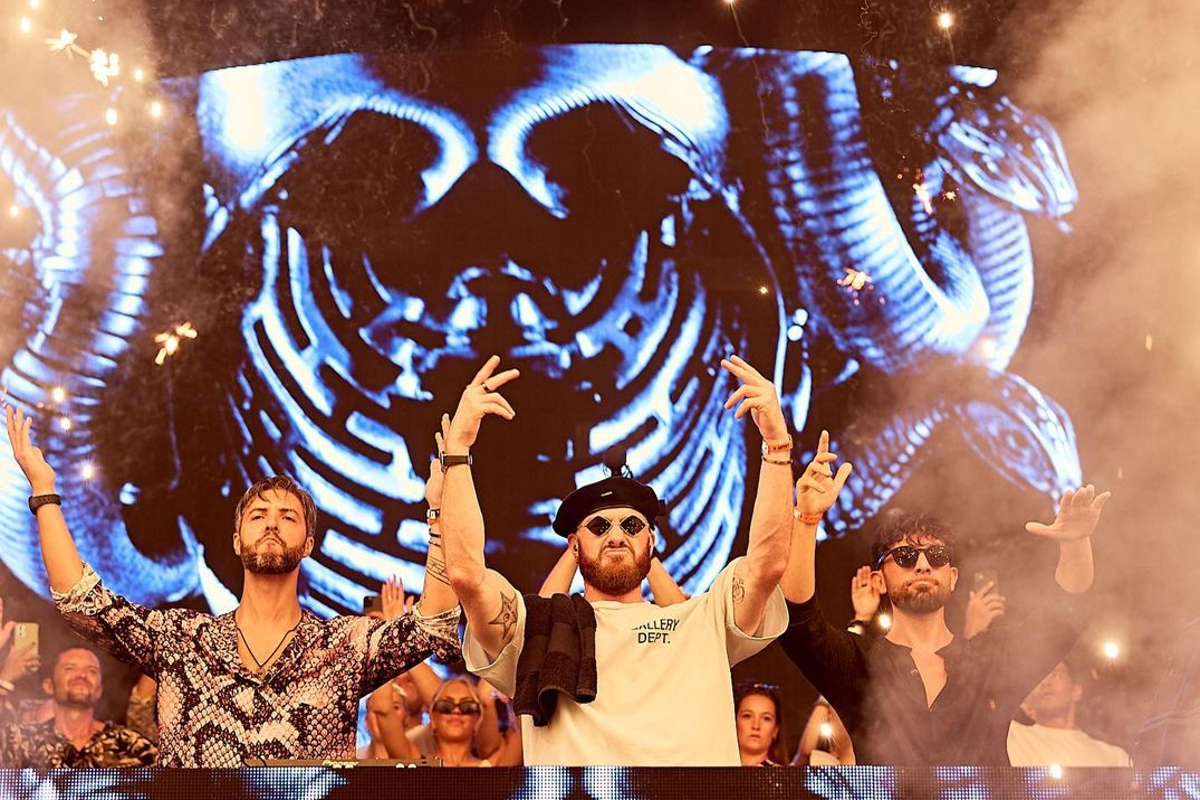 MEDUZA, James Hype announce no-phone policy at 'Our House' shows
"Our house, our rules, no phones, and no filming." That's the new motto for the Our House brand, comprised of MEDUZA and James Hype. A call for a more authentic experience between the music and the fans, MEDUZA and James Hype have teamed up for a collection of shows where phones will be strongly discouraged. With art and visuals reaching it's all time high within the dance music community, MEDUZA and James Hype are ready to turn the tables and return the focus to the music.
In the age of smartphones, attendees are constantly found holding up their devices to document the moment. Our House follows This Never Happened's efforts to bring attendees back to the present by emphasizing the importance of dancing, socializing, and most importantly enjoying the music. Berghain—arguably the most famed nightclub in the world—has successfully implemented a no-phone policy that has stuck with the venue for decades. Aiming to replicate a similar experience that focuses on the community of the crowd, Our House will still record the set and provide videos to watch after the show. To return to the core principles of live music and club culture, MEDUZA and James Hype will look to bring back an authentic and memorable night of dance music. The first show takes place at Amsterdam Dance Event on October 20, followed by a December 30 date at Radius Chicago and December 31 at Echostage.
Featured image: Yann Pissenem/Instagram
Categories: News