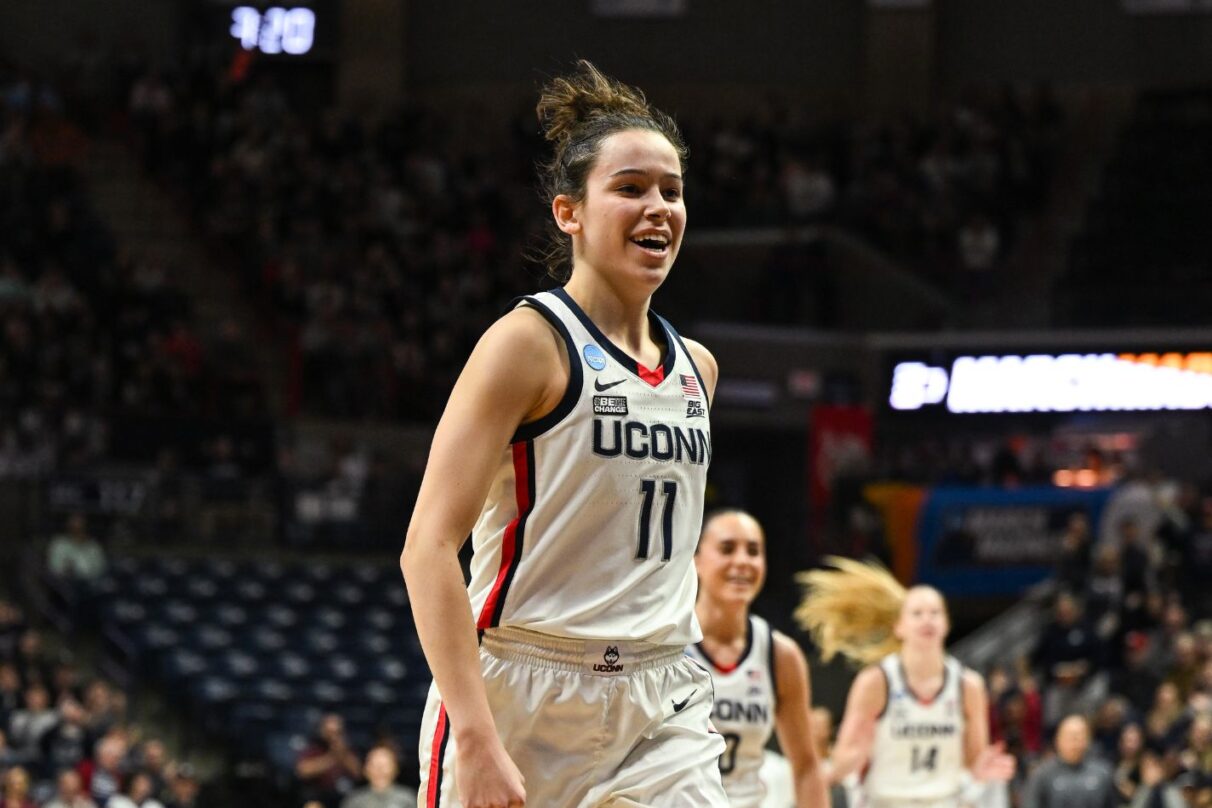 Lou Lopez Sénéchal Becomes First Mexican Ever Selected in a WNBA Draft
Lou Lopez Sénéchal has become the first Mexican player ever selected in a WNBA draft.
"Can't believe I'm actually at the [WNBA Draft] right now!" Lopez Sénéchal wrote Monday night before the event. "Feeling so grateful."
On Monday (April 10), the 24-year-old basketball star, who is of Mexican and French descent, was picked fifth in the draft by the Dallas Wings. "I've had a great journey to get here," said Lopez Sénéchal. "My coach told me that he had a lot of confidence in me, in my work and in my performance."
Lopez Sénéchal is coming off a wild NCAA Division I tournament where she and the No. 2 ranked UConn Huskies reached the Sweet 16 before coming up short against the No. 3 ranked Ohio State Buckeyes.
Born in Guadalajara, Mexico, Lopez Sénéchal and her family moved to France when she was five years old. She is a dual citizen of both countries. She played for four years at Fairfield University before transferring to UConn as a graduate student. At UConn, she averaged 15.5 points and 3.1 rebounds per game. She also had the ninth-best 3-point percentage in the U.S. at 44 percent.
Another Latina drafted in the first round of the 2023 WNBA Draft was Iowa State's Stephanie Soares, who was drafted fourth. She will join Lopez Sénéchal as rookies with the Dallas Wings.
As a senior with the Iowa State Cyclones, Soares, who was born in São Paulo, Brazil, averaged 14.4 points and 9.9 rebounds per game with a 54.4 field goal percentage. At 18, she played for the Brazilian women's basketball national team.